Meowing for Mauhaus Cat Cafe
Recently we've noticed a movement of unusual cafes popping up all across the globe. Now I'm not sure where many of these originated from, but during our time in Japan, we saw plenty that amazed us! Recently St. Louis, Missouri welcomed their first, Mauhaus Cat Cafe and Lounge. Since opening day cat lovers all around are coming to check out the hype.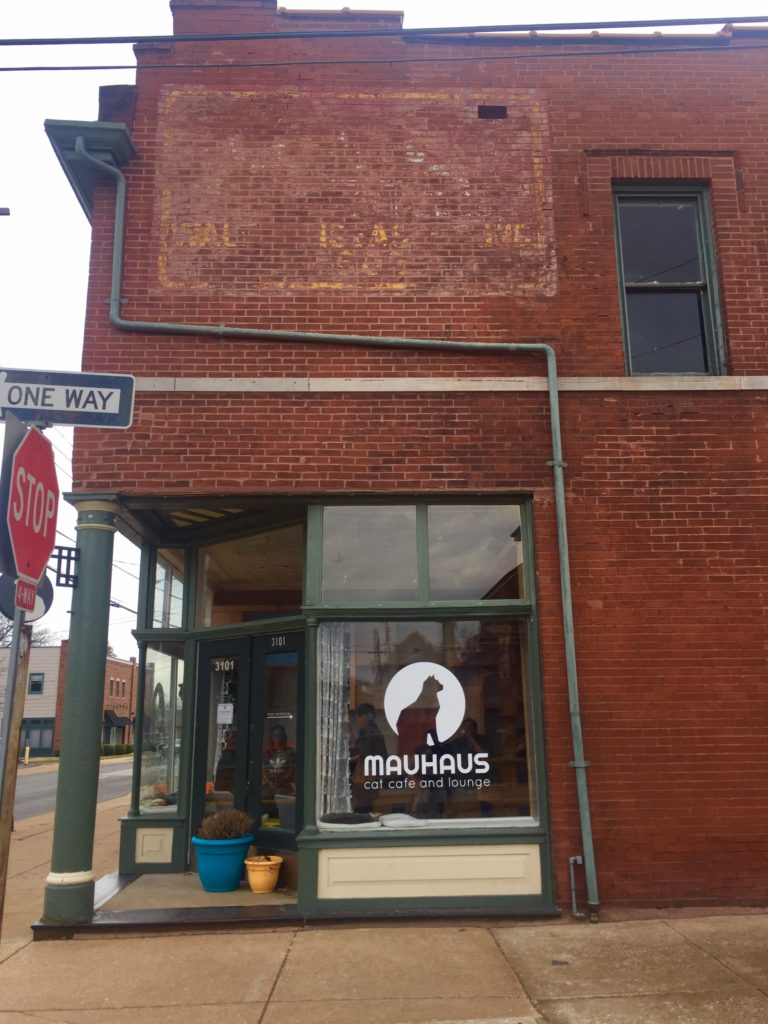 What can you expect during your visit?
Upon walking in you will be greeted by friendly staff that will assist you in checking in and relay important information about regarding the cats. While checking in you will also be able to order a specialty drink and/or menu item to enjoy during your stay. You can choose to do so outside of the cat zone or at one of the tables inside the lounge area with the cats.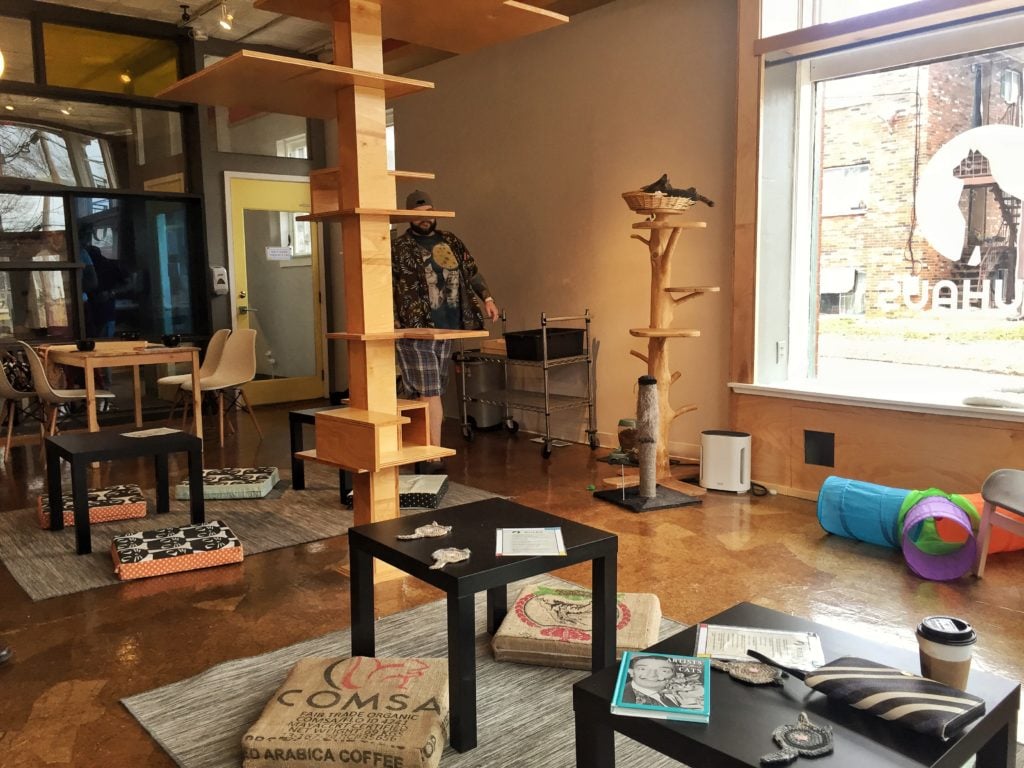 What's the menu like?
There is a variety of savory items to purchase at Mauhaus such as samosas, flatbreads, and squash hummus. But also some sweet treats like cupcakes, cookies, scones and more that are all made in haus! Your $10 reservation fee includes a free beverage so you can enjoy a spicy chai or latte while snuggling up to purrr-fect felines.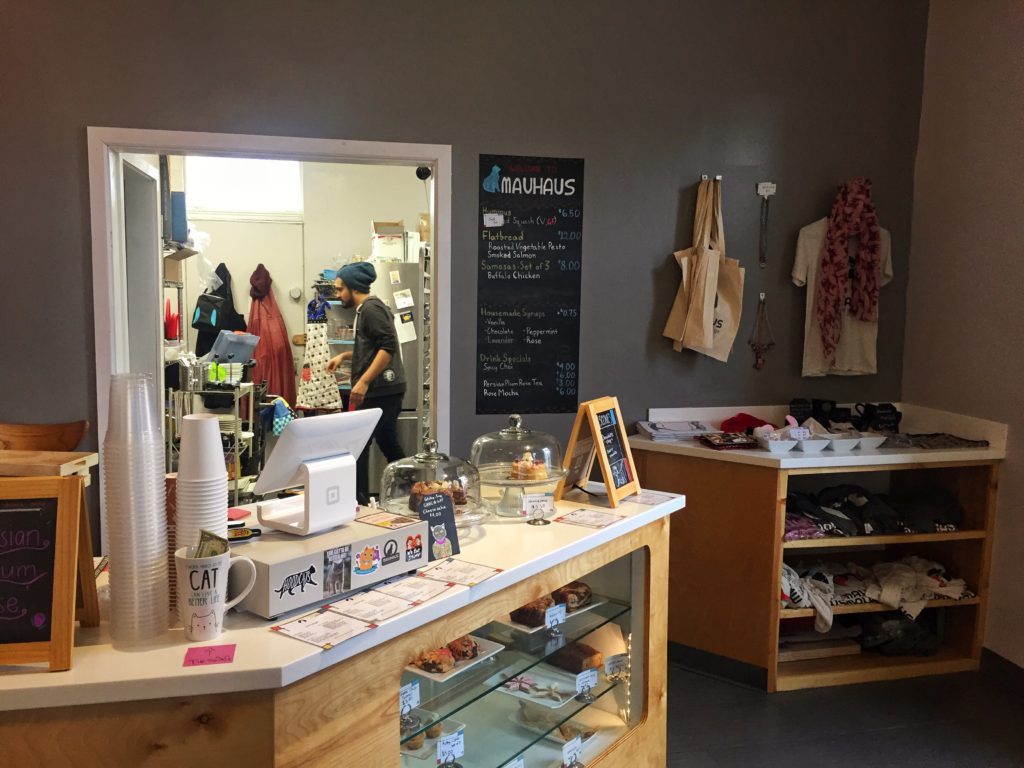 Where do the cats come from?
The majority of the cats at Mauhaus are from a local shelter, Stray Haven Rescue. As if the cute kitties didn't mesmerize you enough, now you have the ability to take one home! So far they have found fur-ever homes for over 20 cats since opening in November 2016.
Other Mauhaus Information
Location: 3101 Sutton Blvd, Maplewood, MO 63143 (street parking only)
Hours: 11am-8pm Thursday-Sunday, closed Monday-Wednesday
Reservations: While it is not necessary to make a reservation it is encouraged to do so. Each reservation is for roughly one hour. However, if no one is waiting, you can ask the staff to stay longer.
Cost: $10/adult, $5/child – Each patron will receive a free beverage and 20% off any food or additional beverage purchased.
---