Disclaimer: This post contains affiliate links which we may make commission from. As always, we only recommend places and products we love!
Sarasota Attractions Perfect For Your Next Trip To Florida
Once a hidden gem in the Sunshine State, Sarasota has quickly become a booming popular place for a leisurely vacation. Since Logan was a baby his family has visited Sarasota around the winter holidays to celebrate Christmas and the New Year. Once we started dating, I happily booked a flight there each year for part of my holiday break in college. 😉
While we don't have the luxury of having those month-long breaks anymore, (darn, adulting!) we still visit every other year for Christmas and other vacations too – we even lived there for a summer while Logan was doing a rotation for Optometry School (YES, that's how much we love it!).
To us, Sarasota is like a second home and we always find something fun to do. There are artistic shopping areas, quality beaches, and unique dining establishments in every area. Regardless of what kind of traveler you are, these Sarasota attractions are bound to entrance you!
---
Where is Sarasota?
Sarasota is located one hour south of Tampa, Florida on the Gulf of Mexico. It is widely popular for its pristine beaches, artistic neighborhoods, and shops, and the Ringling Museum which goes into the history of the Ringling Brothers Circus and their part in helping build Sarasota to what it is today.
---
How to Get to Sarasota
There are a number of different ways to get to these Sarasota attractions. We'll break down each option from the easiest and time friendly to the most economical.
Traveling to Sarasota by Plane
The easiest and most time-efficient way to get to Sarasota is by plane. You can choose to fly into Tampa International Airport and rent a car to drive to Sarasota (approximately an hour) or Sarasota-Bradenton International Airport and rent a car to get to your accommodations. If you fly into Tampa keep in mind to have some cash for the toll booth on the way to Sarasota or activate the Sunshine Pass on your rental car.
Traveling to Sarasota by Car
The most cost-friendly way, especially if traveling as a family is by driving your personal vehicle. We've driven a number of times from Missouri to Florida and while the drive is long, you can also make some stops along the way depending on your route.
---
When is The Best Time to Visit Sarasota?
Because of Sarasota's location on the Gulf of Mexico, the weather is beautiful year-round. On average the temperature is 72 degrees F. June through September are the hottest and most humid months, but still tolerable with the sea breeze. Keep in mind that the summer months are typically the rainy season so expect showers for a short while at some point each day.
Hurricane season is also during this time, starting June 1 and lasting until November 30 so if you don't want to gamble with the rain or hurricane season we suggest visiting Sarasota another time frame, our favorite is December or January. During the winter, the weather is milder with temperatures usually in the 70s during the day and 50s at night. It is also the time that you can see manatees in the bay!
---
Where to Stay in Sarasota
There are a number of hotels in Sarasota, Florida that you can choose to stay at. One of our favorite places to stay in Sarasota is Sun N Fun RV Resort where you can rent a condo or park an RV if you have one. Sun N Fun offers great amenities like an Olympic sized swimming pool, state of the art fitness club, mini-golf, shuffleboard, laundry facilities, and more to all of its guests.
Other Hotels to Consider For Your Sarasota Itinerary
---
SARASOTA ATTRACTIONS: THE BEST BEACHES IN SARASOTA
I can't talk about Sarasota without having a whole section on the beaches in Sarasota and nearby. After visiting many places across the United States and the world, I have to say that I still think Sarasota has some of the finest beaches around. 😉
Siesta Key Beach
With its baby powder white sand (which is 99% pure quartz) it's easy to see why Siesta Key Beach has been rated the #1 beach in the United States for many years. This is definitely one of our favorite beaches to visit but it can get crowded during the holidays and spring break season. Make sure you grab a spot on the beach early and enjoy the sunrise – you can take a nap on the beach later!
If you prefer to visit Siesta Key Beach later in the day, consider going on a Sunday for the drum circle. It starts approximately one hour prior to sunset.
---
Lido Key Beach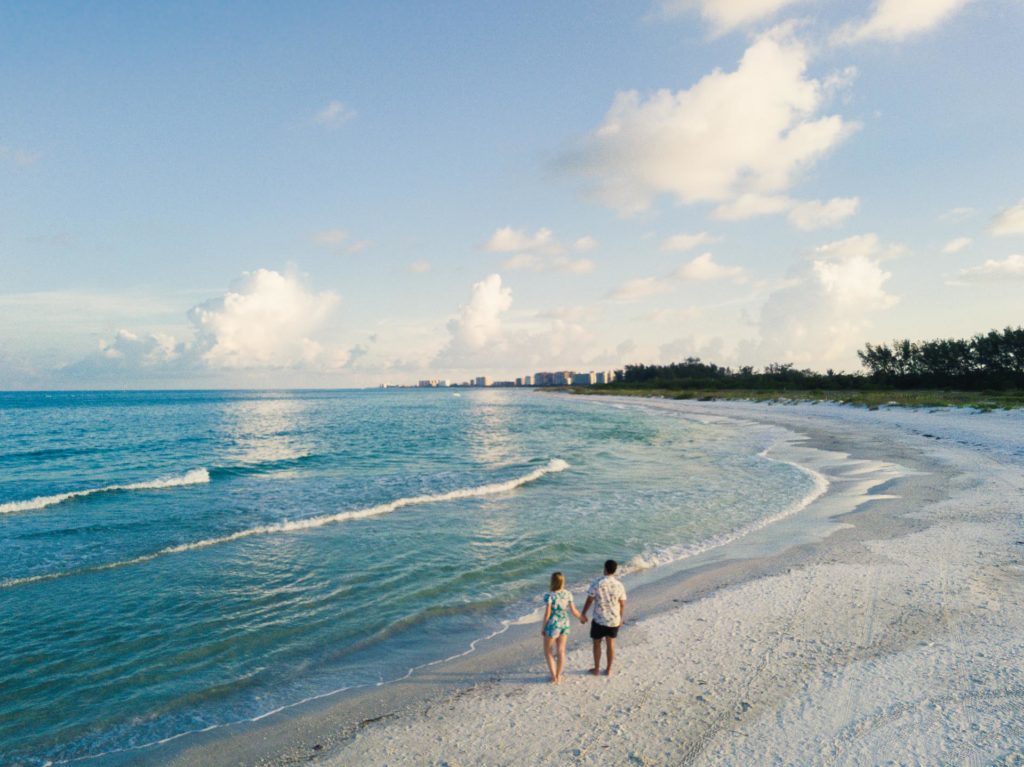 Close to the popular St. Armand's Circle, Lido Key is another fun beach spot for locals and tourists. Though the beach is smaller and has more shelly sand than powdery sand, Lido Key is also our favorite beach to watch the gorgeous Florida sunsets.
---
Coquina Beach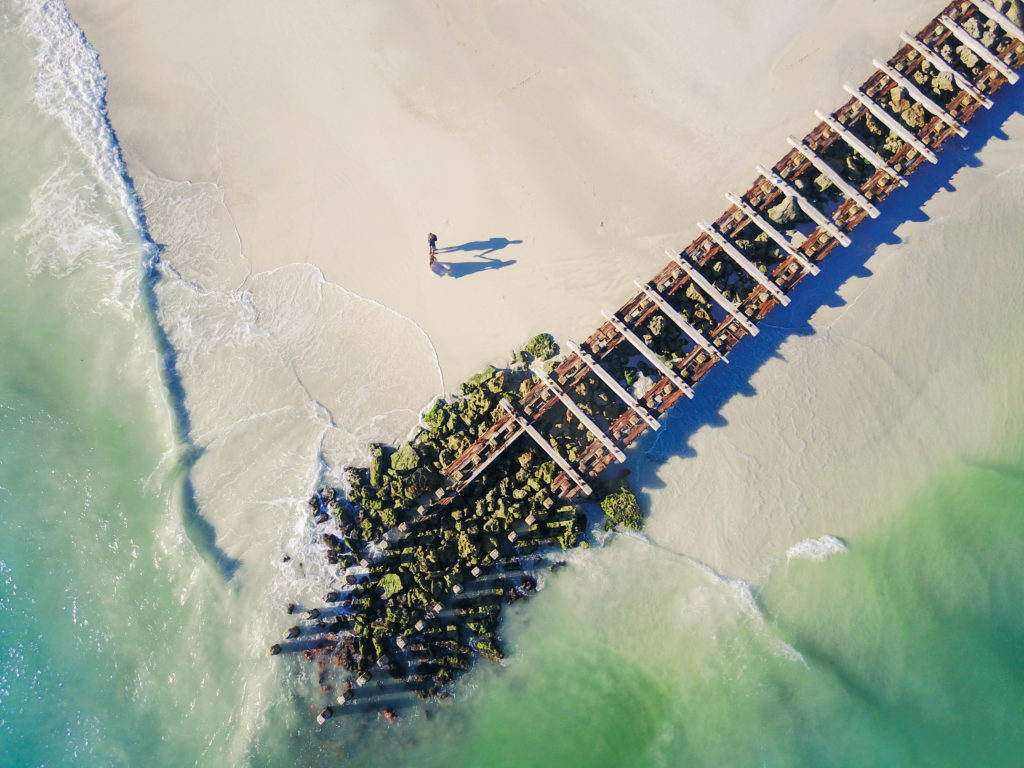 Coquina Beach is our personal favorite in the Sarasota area. It's a popular spot among locals that isn't nearly as busy as other nearby beaches. This beach is perfect for those who love Siesta Key but want less traffic because it has beautiful white sand as well. It is also a popular nesting spot for sea turtles and if you're lucky you might see them! Just remember to keep a good distance from them and never disturb a turtle or a turtle nest.
---
Nokomis Beach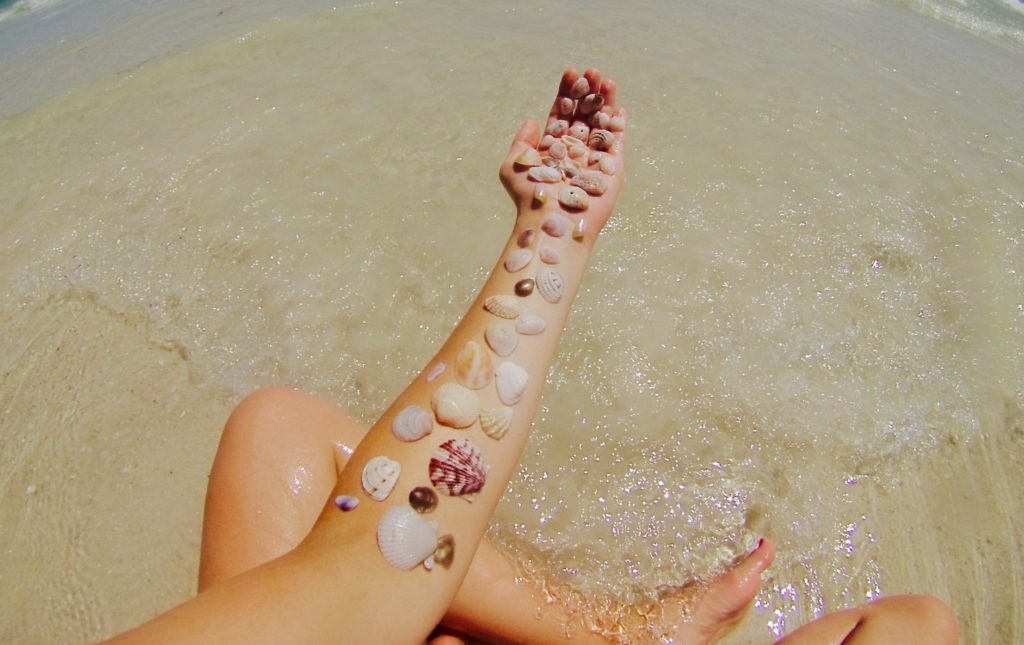 Nokomis is known to be Sarasota's oldest beach. It's less busy than Siesta Key and is also the perfect spot for a picnic or fishing. If you happen to be at Nokomis Beach we recommend spending the day here then stop by Venice Beach to look for sharks teeth that have washed up towards the shore!
---
Venice Beach
While Venice Beach isn't the BEST beach for laying out on your beach towel, you can spend a nice amount of time here hunting for shells and shark's teeth that have washed up on the shore or fishing from the pier. If you are a diver, this is also a terrific spot to explore the reef when the waves are calm. Just be careful with the big drop off from the beach to the water!
---
Turtle Beach
Turtle Beach is a family-friendly beach perfect for a relaxing day. There is a terrific beachside playground as well as horseshoe and volleyball courts. It also has a boat ramp nearby that allows easy access to the bay. While it doesn't have the baby powder sand that Siesta Key does, it's a much quieter place to relax.
---
Anna Maria Island Beach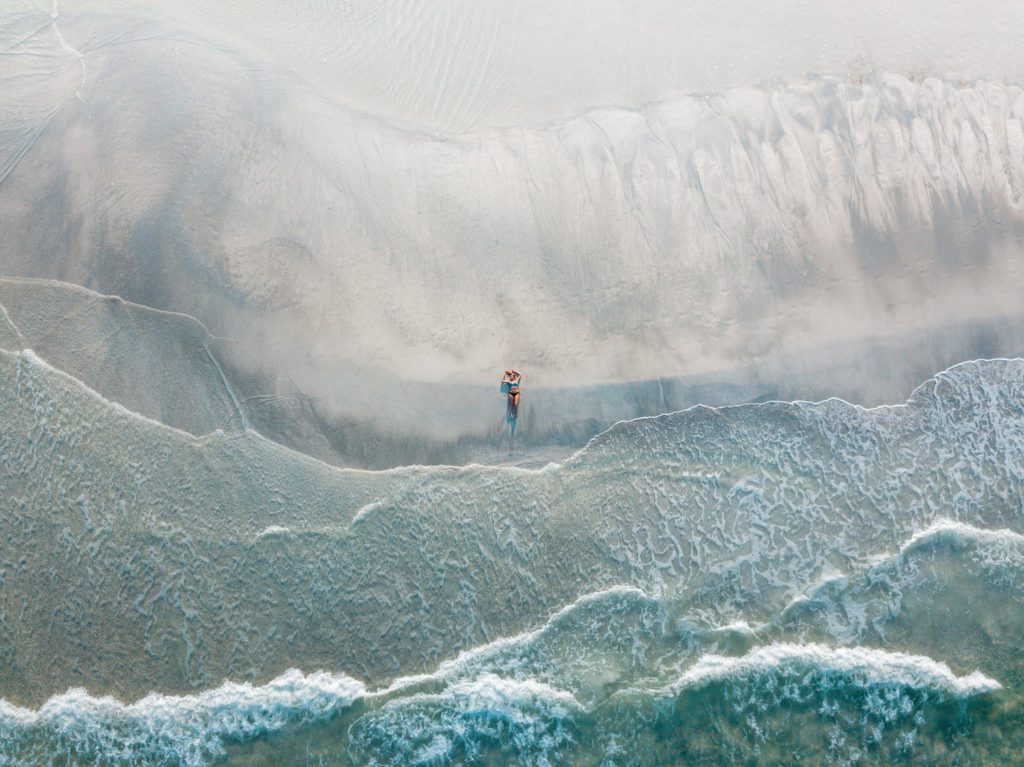 Anna Maria Island is further north from Sarasota, but it's well worth a day trip to enjoy this more secluded beach. There is also a beautiful pier and is very close to The Donut Experiment, a yummy place to create your own hot, cake donut (see more in the about Sarasota dining in this post).
---
Manatee Beach
We've visited Manatee Beach a few times while visiting Sarasota. Since Anna Maria Island can get crowded certain times of the year, this is another option if you are wanting to stay close to the Anna Maria Island area but enjoy a less crowded, clean, and beautiful beach.
Want to visit them all? No problem, check out this map!
READ MORE: The Best Places to Eat in Sarasota, Florida
---
SARASOTA ATTRACTIONS: PLACES TO VISIT IN SARASOTA
The Ringling Museum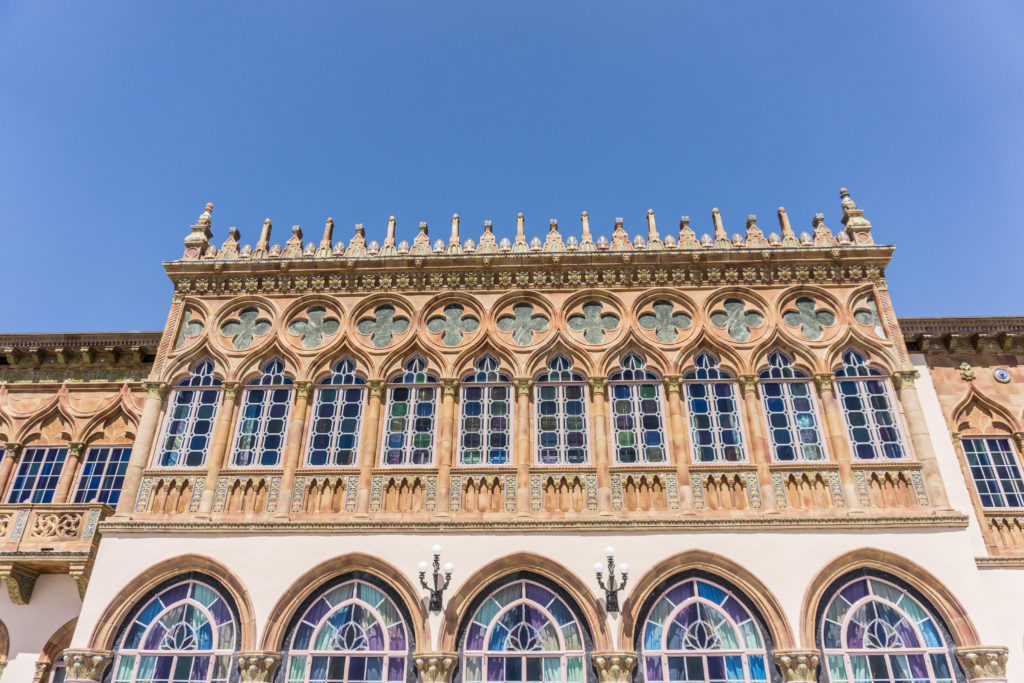 You might be surprised to hear that John & Mable Ringling wasn't just known for their prominent circus business, but also known for their collection of fine art.
The Ringling Museum is one of the most expansive and unique museums that Sarasota, Florida has to offer. With multiple exhibits, including collections of art, circus paraphernalia, beautiful gardens facing the bay, and their own 56 room mansion!
Cost: Adult Tickets: $25, Seniors 65+: $23, Students 18+ with ID: $5, Children 6-17: $5, Children under 6: FREE, Active US Military: $10 Bonus: FREE entrance on Mondays to the art museum and gardens.
---
Myakka River State Park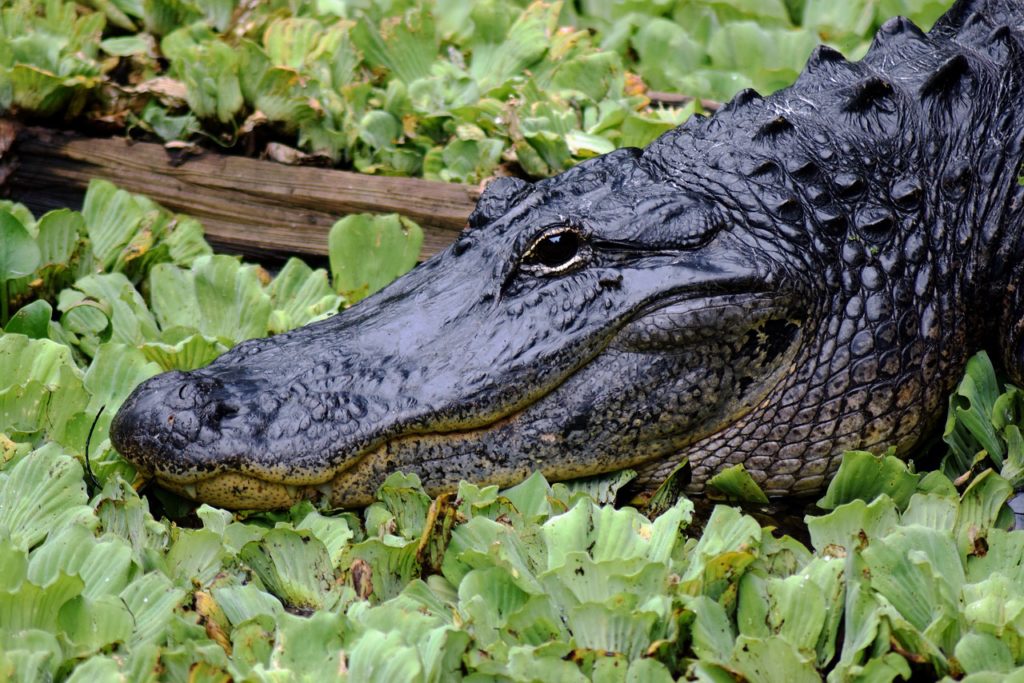 Myakka River State Park is famous for its diverse wildlife, typically you can see alligators and many varieties of birds wading in the water or making their homes in the trees. Those who visit can also enjoy bicycling, hiking, canoeing/kayaking, camping, tram tours, and boat tours.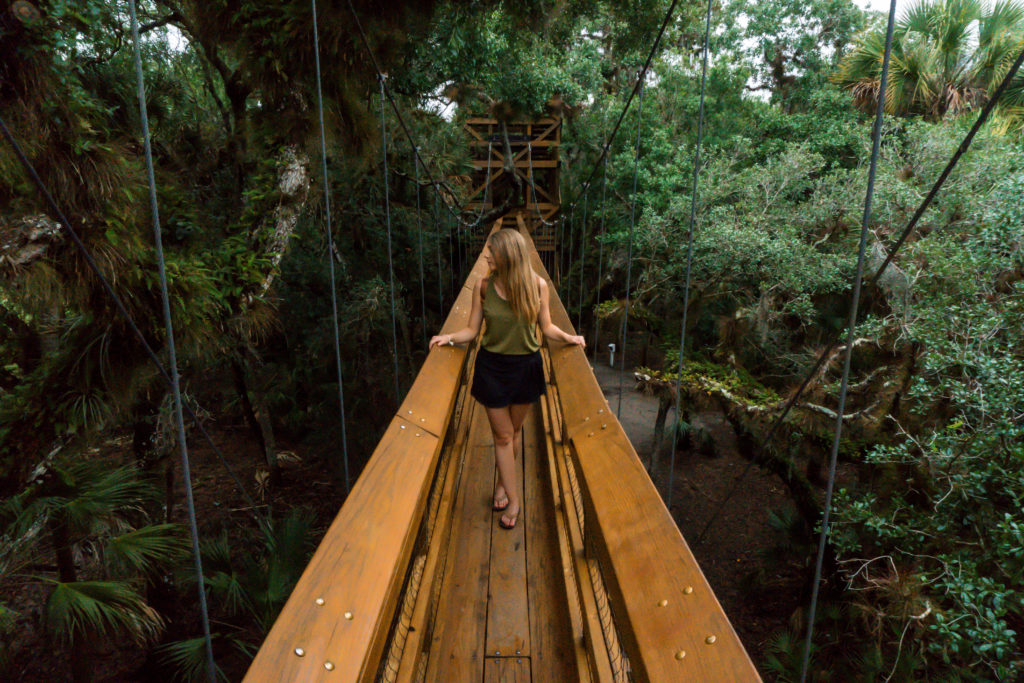 During your visit make sure you take the short hike to the Myakka Canopy Walkway to see a panoramic birds-eye view of the park.
Cost: $6/vehicle (2-8 people), camping fees: $26/night, cabin fees: $70/night
---
Mote Marine Laboratory & Museum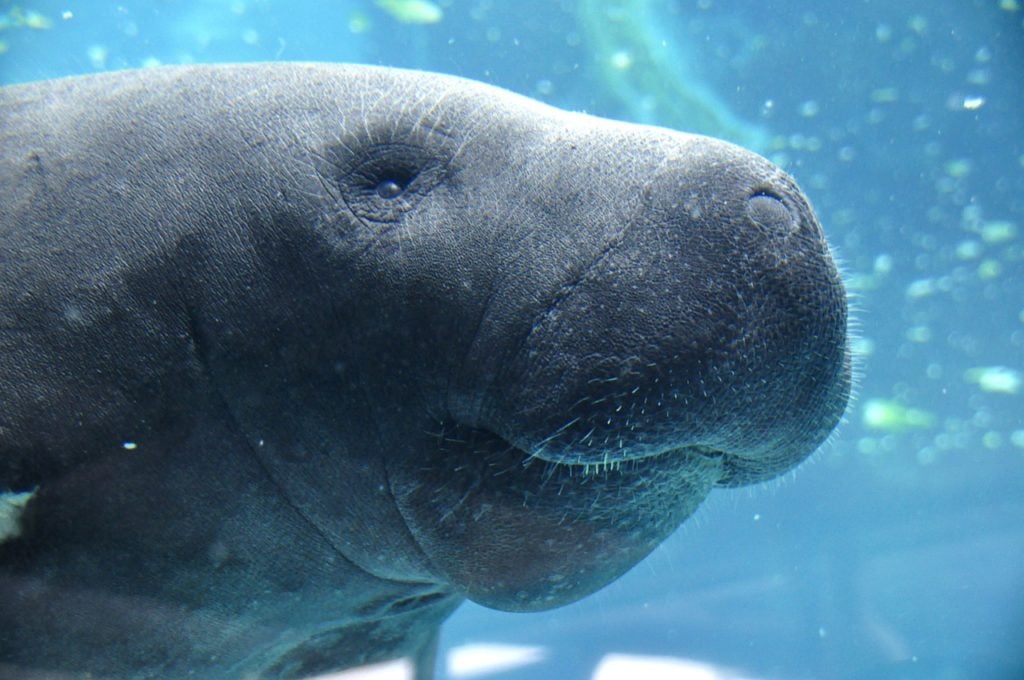 The Mote Marine Laboratory and Museum is a small aquarium but with a big passion for research and preservation of the world's oceans and the creatures that live there. It also has many exhibits that are up close and personal with wildlife like you haven't seen before.
Cost: $24 Ages 13 and over, $18 Children 3-12, Children 2 and under: FREE
---
CB's Saltwater Outfitters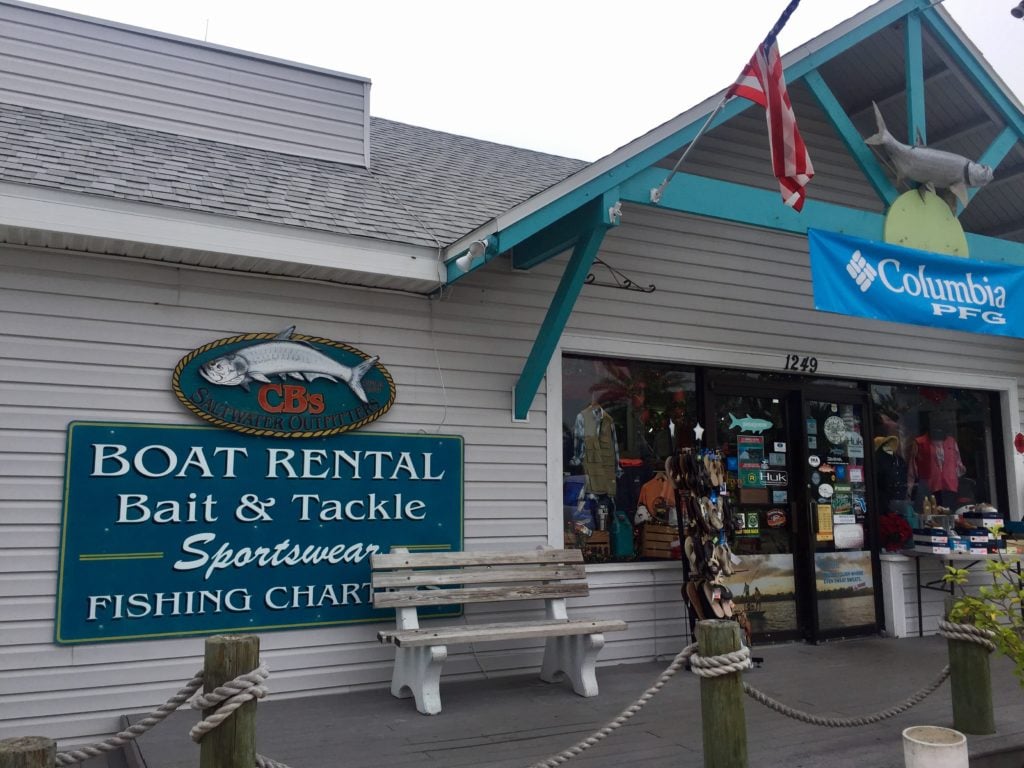 Not only a place to shop for outdoor goods, CB's Saltwater Outfitters is always our go-to for boat rentals to spend a day on Tampa Bay. We often rent a boat for fishing purposes and for leisure. CB's also offers jet ski rentals, parasailing, and even fishing charters for those who would prefer a more guided tour.
---
Liquid Blue Outfitters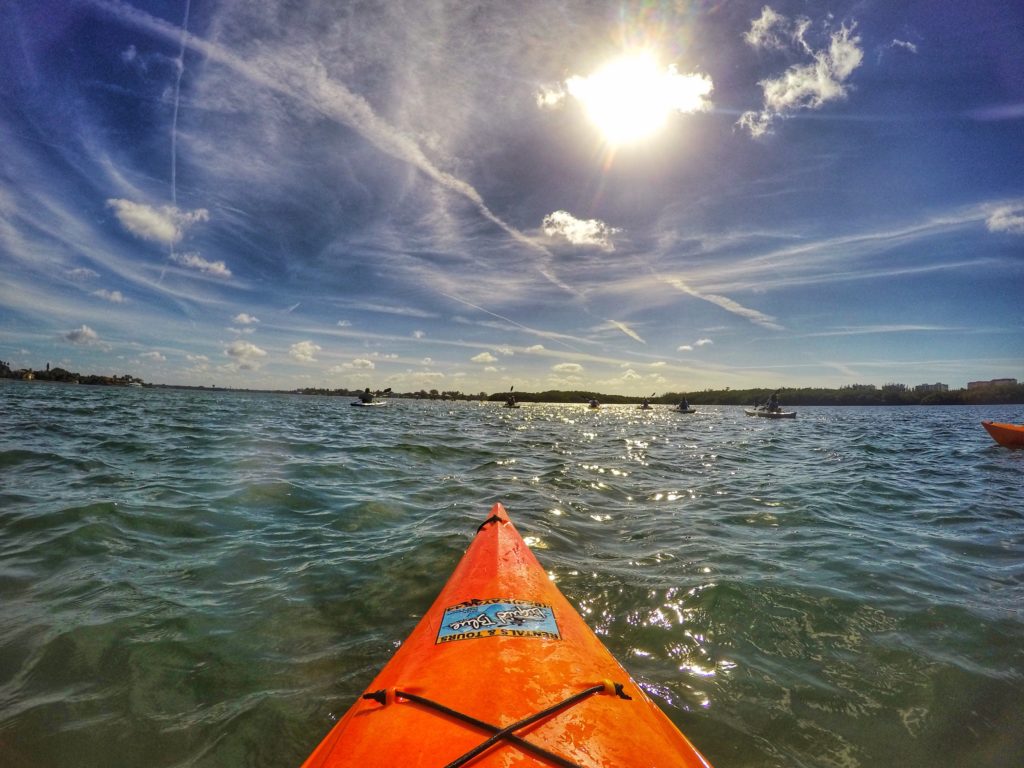 Liquid Blue is a reputable kayak rental company that offers guided tours through the Mangrove Trees and leads out to the bay where you can view spectacular homes and if you're lucky, see a few majestic manatees. We usually rent kayaks or go on a guided kayak tour every other year or so when we visit Sarasota and found that it's the perfect activity for all ages.
Cost: $45-60/person
---
SARASOTA ATTRACTIONS: THE BEST SHOPPING IN SARASOTA
St. Armands Circle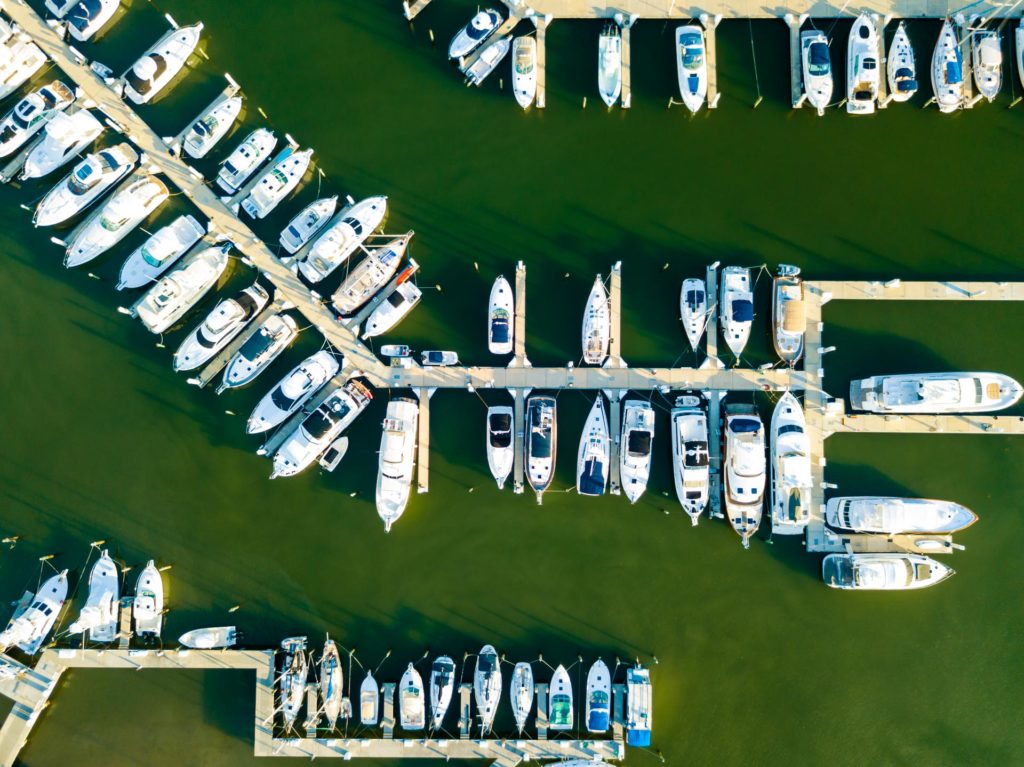 If you are looking for a quaint and unique place to shop or dine St. Armands Circle will fit your desires. It has many local restaurants and boutique & specialty shops.
Some of our favorite stores include:
Garden Argosy: This store just screams tranquility and whimsy! It's got a little bit of everything and is the perfect place to shop for a gift or yourself.
Island Pursuit: Men's and women's clothing store with Floridian flair and popular brands.
The Met: If you want to be pampered and styled, The Met has upscale clothing and a full-service spa and salon. When we walked in we were greeted with champagne and cupcakes to enjoy while browsing the clothing. Another time I went with my mom to get pedicures. If you're looking to treat yourself to some R & R on vacation, this is a great place to do so.
Kilwin's: For a sweet treat! 😉
The Spice & Tea Exchange: There are many locations of this in the United States but it's a great place to shop for spices, especially ones that are harder to find.
If you want to know some of our favorite restaurants on St. Armands Circle check out our Sarasota dining guide!
---
Siesta Key Village
Siesta Key Village is a more laid back shopping area than St. Armands Circle. It has a variety of eccentric stores and novelty restaurants located right next to America's #1 Beach. Keep in mind that since it is close to Siesta Key Beach, parking at Siesta Key Village can be hard to come by.
---
Ellenton Premium Outlets
If you are a bargain shopper but also love high-quality brands you will truly love Ellenton Premium Outlets. It has a large variety of stores that you could easily visit during the evening or rainy day. Some of the popular stores to shop at are Columbia, Brooks Brothers, Johnson & Murphy,
---
The Mall at University Town Center
University Town Center is another place to shop for upscale clothing and home goods. There are also a number of nice restaurants to dine at too! At UTC you'll find stores like Anthropologie, Lush, Arhaus, Flabletics, Free People, Urban Outfitters, and more. P.S. The exterior of the mall is exceptionally well-decorated during the winter holidays. 😉
---
Detwiler Market
If you are in Sarasota for an extended stay or for just a short time you have to check out the local Detwiler Market! This market is similar to a Trader Joe's or Whole Foods but with mostly local goods. I assure you, you will be impressed by the variety of items at this popular local grocer. We highly recommend buying fresh produce, homemade cheeses, bakery goods, and strawberries when in season.
---
Are you ready to escape to the Sunshine State? Sarasota is a perfect stop for your Florida road trip!
---
Like this post? Save it on Pinterest!