How To Display Your Travel Souvenirs
So you went on an amazing trip, took hundreds of gorgeous photos, and picked up a few travel souvenirs along the way. But what do you do with them now? Here are some of the ways we have displayed our travel souvenirs and memorabilia from our trips.
Disclaimer: Some links in this post contain affiliate links and we will receive a small commission if you make a purchase after clicking on our links. As always, we only recommend products that we trust and love.
---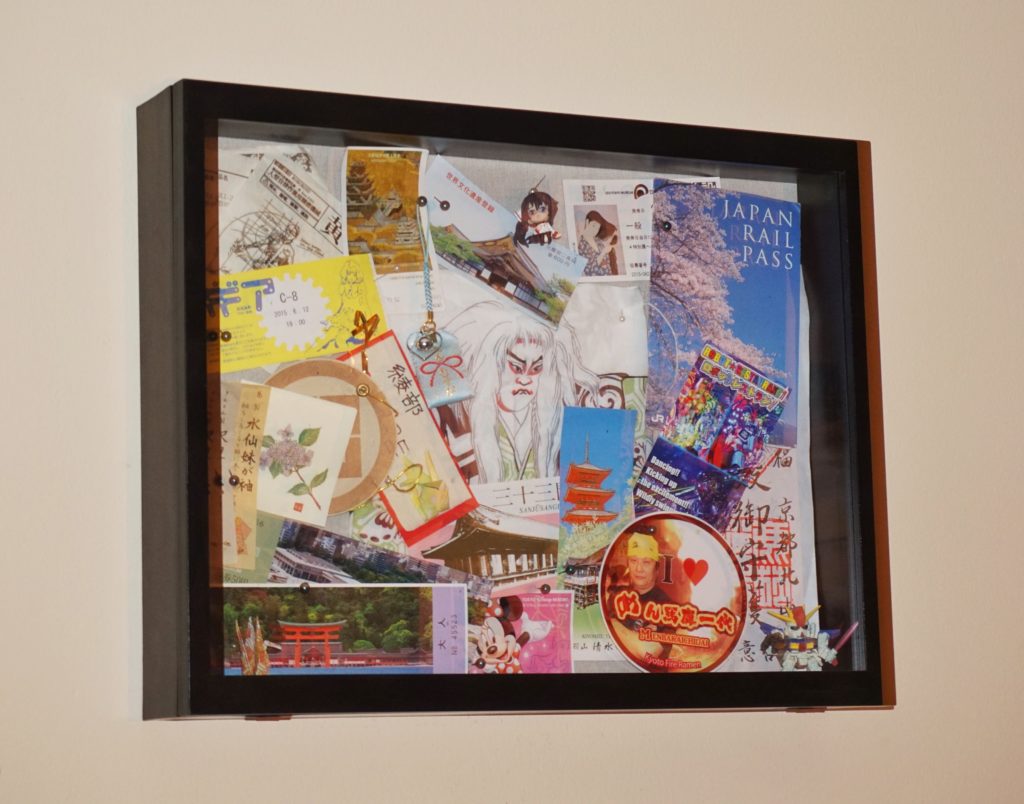 Shadow Box
I've always been a fan of shadow boxes because you have the ability to create such a unique collage of items from your travel souvenirs.
What you'll need:
A shadow box frame (any size) $18
Ticket stubs, stickers, trinkets, stamps, postcards, photos, or any other items you want to include FREE or minimal cost
Straight Pins (any colors) $6
Hammer $6
Total cost: Around $25-30 if you already have nails and a hammer.
---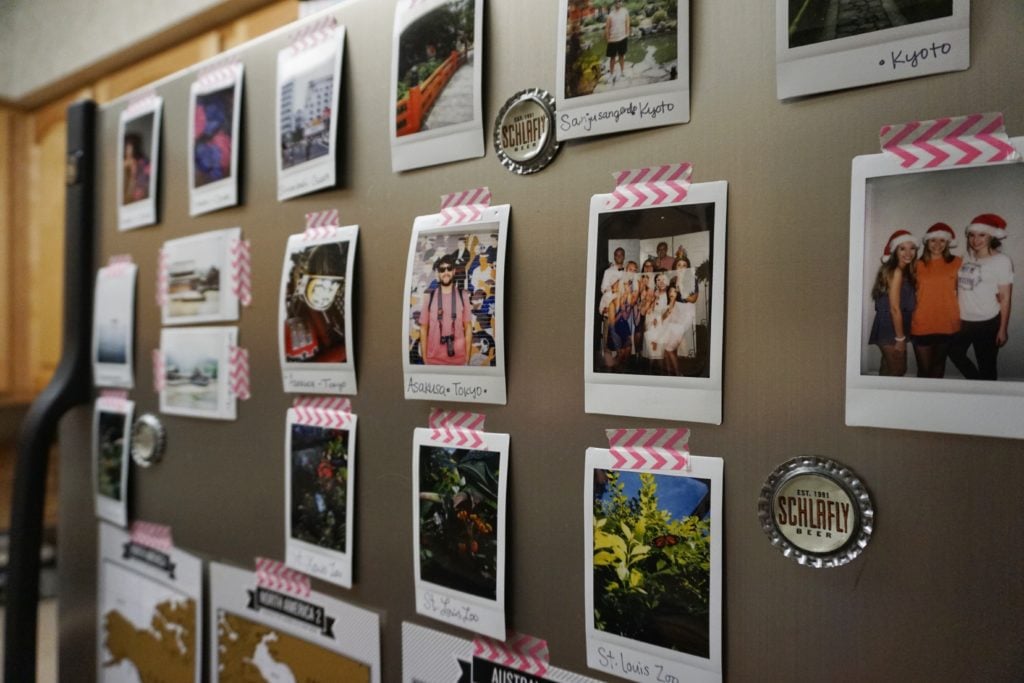 Refrigerator Polaroid Photography
I love my Fujifilm Instax because it captures a unique perspective. Rather than placing all of my polaroids in a book I have turned them into fridge art for these travel souvenirs!
What you'll need:
Total cost: Around $80, however after the initial cost of the camera it's relatively inexpensive to decorate with polaroids!
---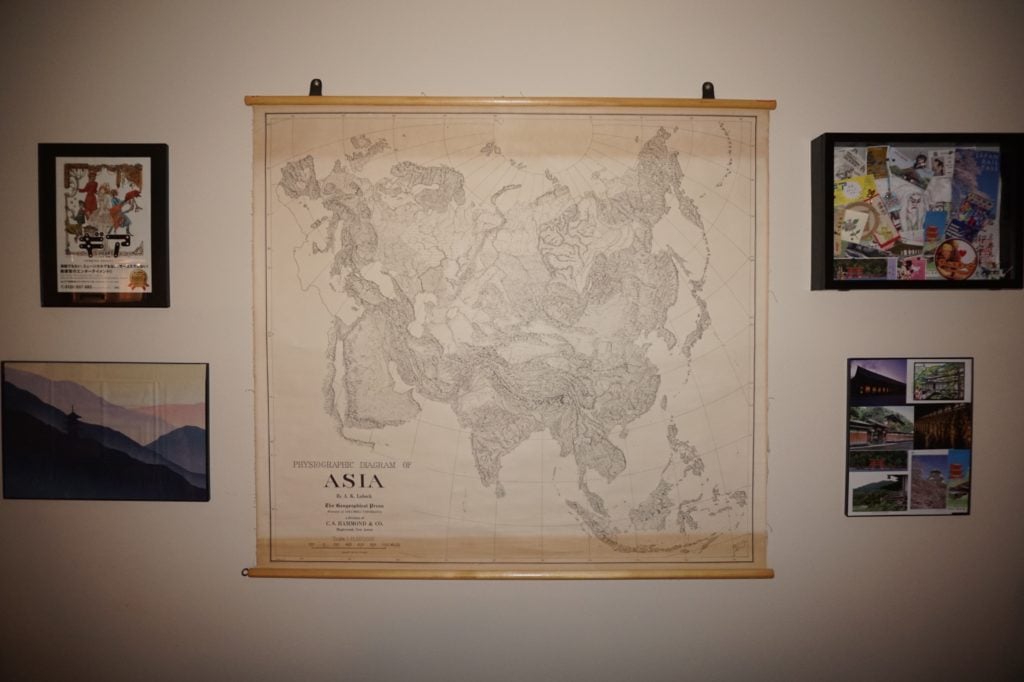 Gallery Wall
Creating a gallery wall is an easy way to fill up wall space with photos with travel souvenirs and events in life!
What you'll need:
Picture frames of various sizes $33
Prints, photos, postcards, etc. Price varies depending on the cost of your photo prints. We prefer mpix because they're inexpensive and have beautiful quality prints.
Nail(s), hammer
Total cost: $35-40+
---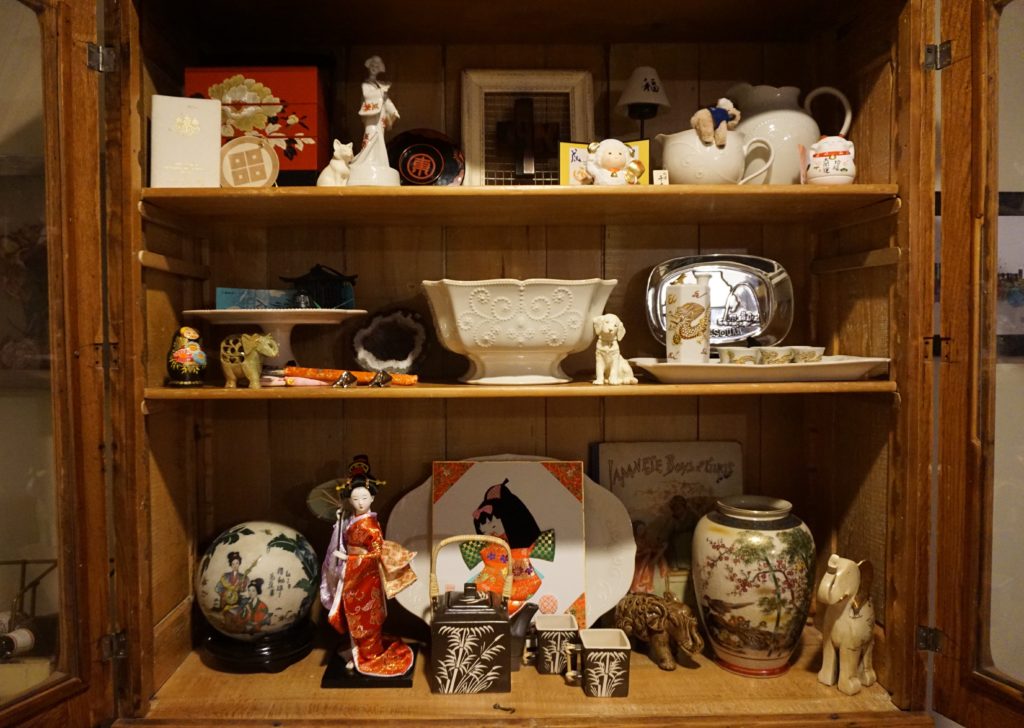 China or Curio Cabinet
A lot of our memorabilia came to us as family heritage pieces. Timeless and priceless artifacts such as the sake set, geisha doll, and vase that Logan's grandmother gave us from Japan will always be a few of our favorites. We store these items safely in a China cabinet that my parents restored as newlyweds.
What you'll need:
A china cabinet or curio cabinet with glass doors for viewing.
Our suggestion? Search garage sales, flea markets, and antique shops for one that you can restore yourself!
Artifacts to put inside – we used a lot of family herilooms for this.
Total cost: $150+ depending on the cost of the cabinet.
---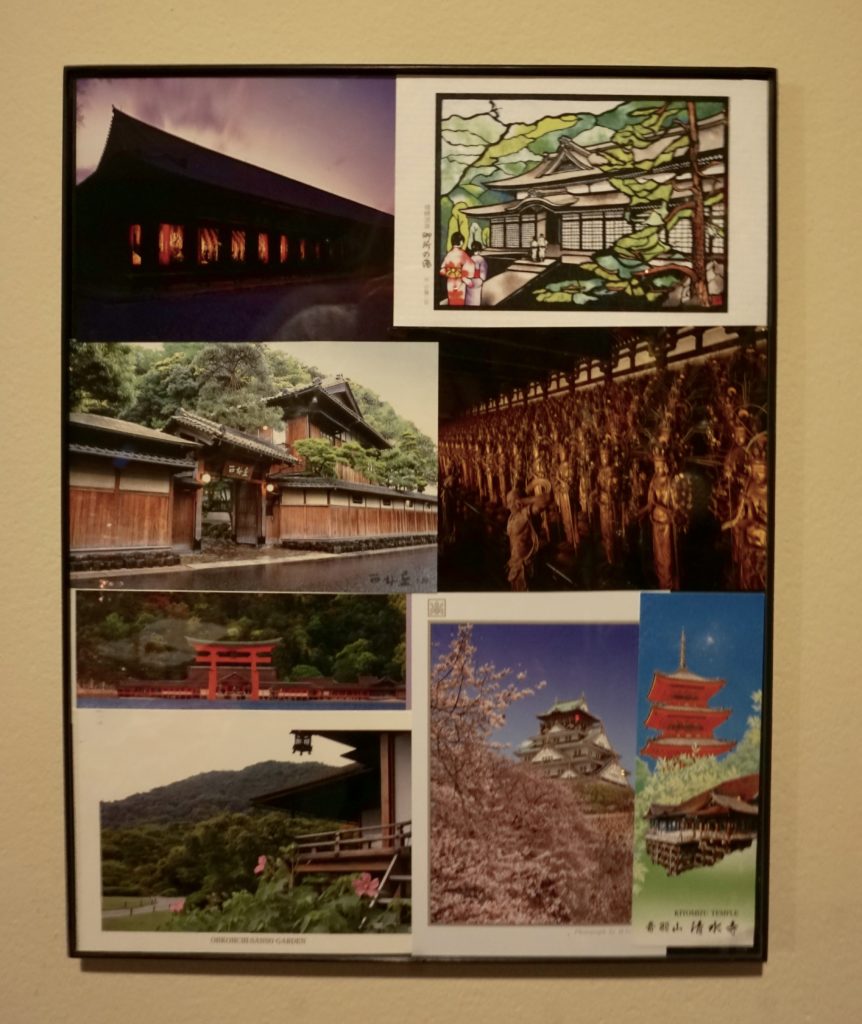 Framed Postcards
One cheap souvenir to purchase while traveling is postcards. Usually, they are always under $1.50 (US) and can offer fantastic photos, artwork, or designs. Another perk? They're also extremely lightweight!
What you'll need:
8 X 10 picture frame or larger $12
Postcards: $6-8 (if each postcard is $1)
Total cost: Around $20
---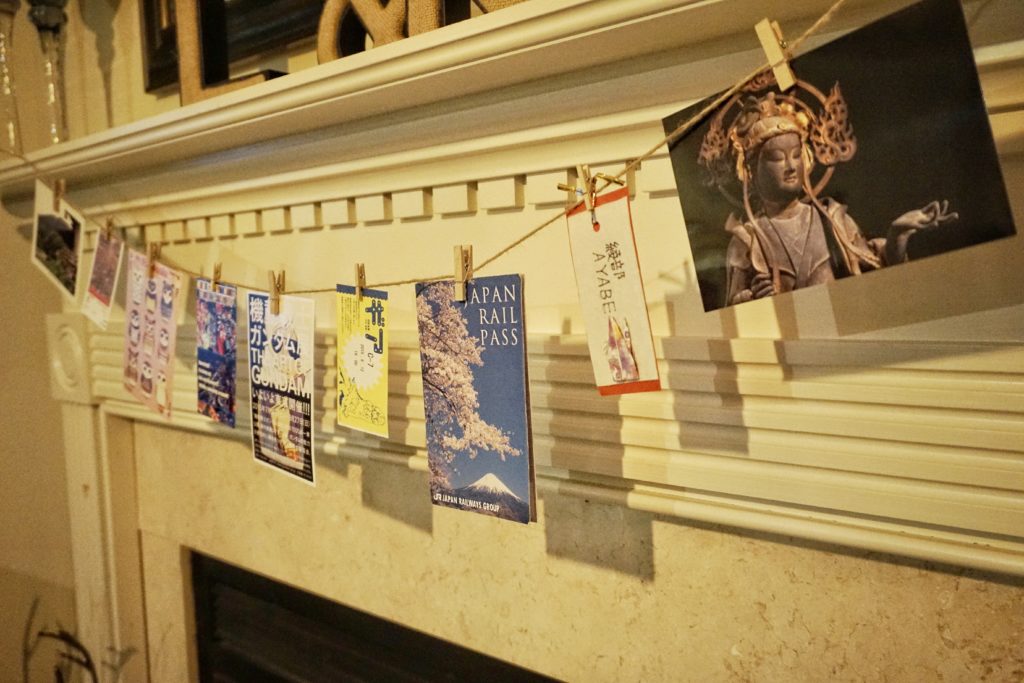 Fireplace Bunting
If you save ticket stubs, photos, postcards, etc creating a fireplace bunting is one of the easiest DIY projects! Another huge perk is you can change out the travel souvenirs as much as you'd like!
What you'll need:
Photos, postcards, or other small paper items.
Twine $3
Tape (or nails and hammer if tying the twine around nail)
Total cost: Around $10-15
---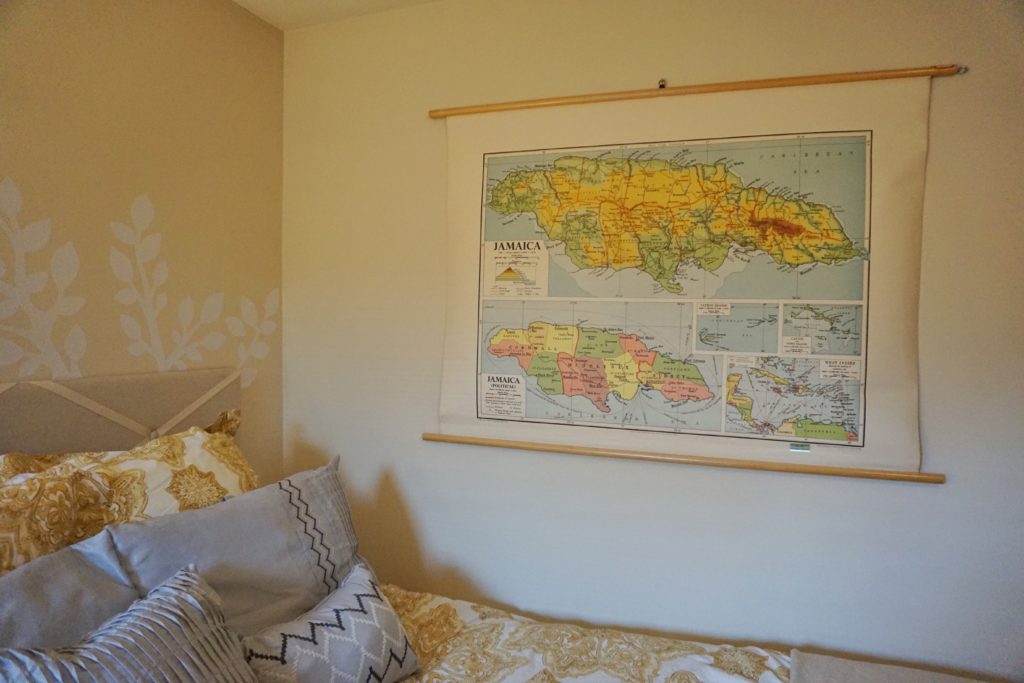 Old Maps
These old maps are our favorite pieces inside our home. They have so much character and fill up our walls nicely. My parents found these for us at a flea market and I've seen them at other flea markets since then! You can also search for them on eBay and Etsy but they can become costly.
What You'll Need:
Old maps
Nail(s) and hammer
Total cost: Around $5-$200
---
What are some ways that you decorate your home with the travel souvenirs you brought back from trips?