Visiting Fushimi Inari Fox Shrine in Kyoto, Japan
When thinking about Kyoto, visiting the Fushimi Inari fox shrine is one of the sites most people look forward to. The earliest structures of the Fushimi Inari fox shrine are recorded to have been built around 711 A.D. The beauty and ambiance of this shrine span over a breathtaking 10,000 orange gates, or Torii (鳥居), that envelope a path that winds over 2.5 miles up the Inari mountain.
You'll notice that on each Torii there is kanji writing. On one side of the Torii gates, you'll see the name of the person or organization that donated it as well as the date that it was donated. The oldest gates there are said to be from the 8th century and new ones are being added frequently.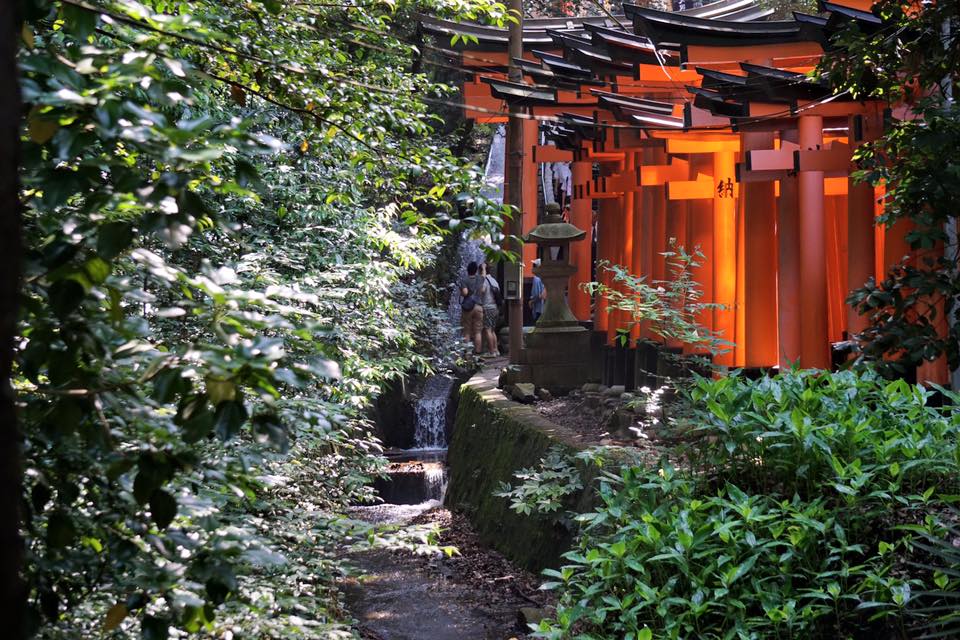 The hike up the path takes roughly two or three hours when walking at a moderate pace. You'll find many spots to stop and take photos so prepare to spend an ample amount of time here.
When we visited we stopped to talk to some locals who told us of one of the folklore of the shrine. These local ladies told us it is commonly believed that making the journey to the top of the mountain will bring good fortune and longevity of life. You'll also see many fox images and statues. This is because, Inari, the god of rice, harvest, and business, is a fox.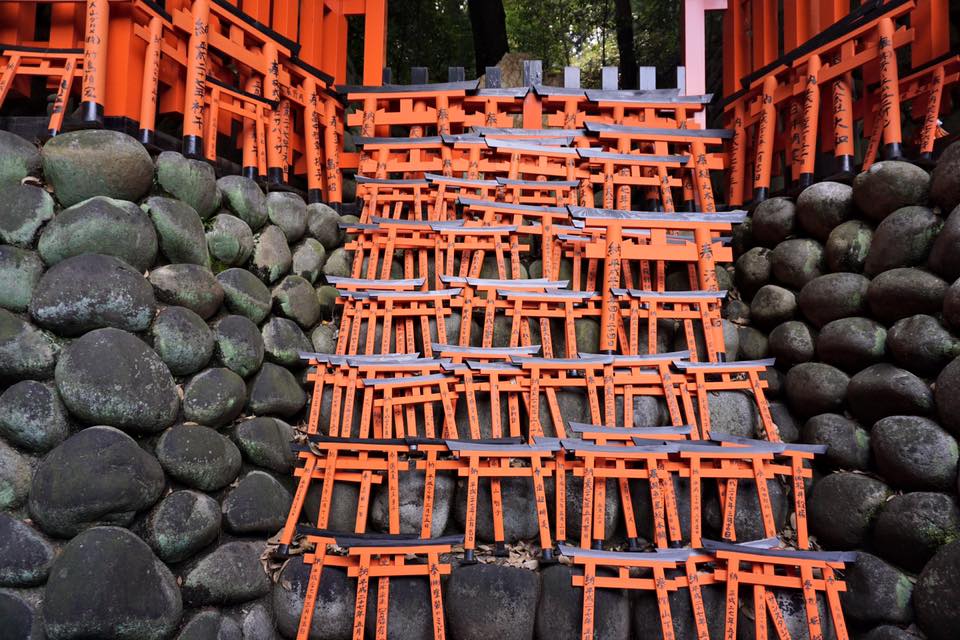 Being one of the most popular spots in Kyoto, Fushimi Inari will most likely be very crowded. To avoid the crowds it is best to visit on a weekday morning when it opens.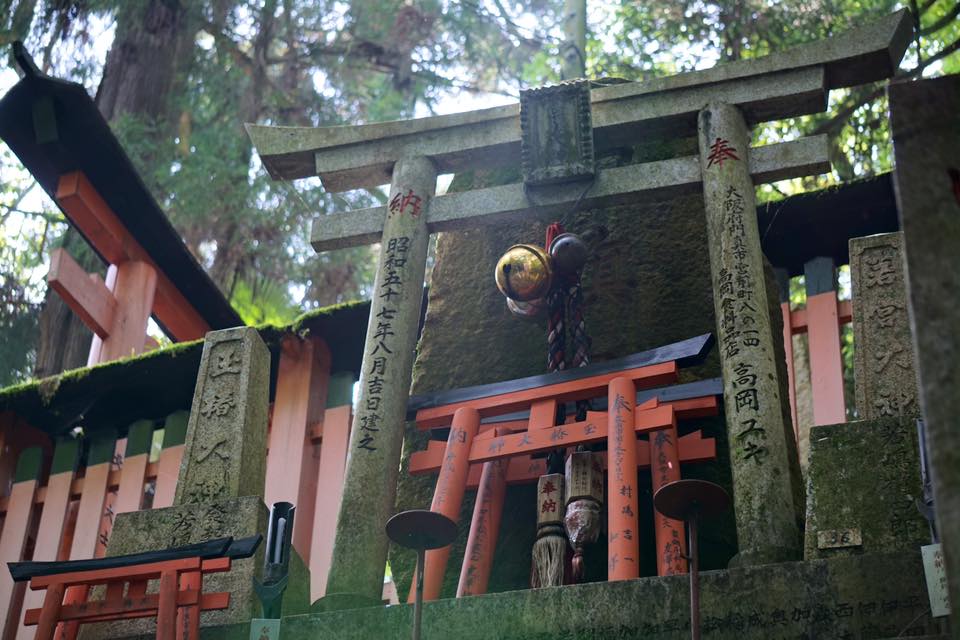 ---
Where is the Fushimi Inari fox shrine located? How do you get there?
Fushimi Inari is located outside of the JR Inari Station. You can get there within five minutes one-way from Kyoto Station or use some of these apps to help you find the closest train or subway depending on your location prior to arrival.
Address: Japan, 〒612-0882 Kyōto-fu, Kyōto-shi, Fushimi-ku, Fukakusa Yabunouchichō, 68
---
Is there an admission cost?
No, at this time visiting the Fushimi Inari fox shrine is free! However, if you'd like to donate a gate the prices start around 400,000¥.
---
When are the visiting hours?
The official hours are 9:00am-5:00pm every day but technically the shrine is open 24/7.
---
Have you been to Fushimi Inari fox shrine before? If not, do you look forward to visiting the iconic Fushimi Inari fox shrine?