Tips For Traveling With Your Dog
Disclaimer: Some links in this post contain affiliate links and we will receive a small commission if you make a purchase after clicking on our links. As always, we only recommend products that we trust and love.
I saw a saying once that read: "If my dog isn't happy, neither am I." I didn't know how true that statement was until we started taking our dog Bentley with us on our trips. When we first got Bentley we knew nothing about how to travel with a pet, what to put in a dog travel bag, or that pet-friendly hotels were an option. We started learning quickly that traveling with can be disastrous without proper planning… think muddy paws + energetic dog + carpet… but traveling with your pet has its perks if you have the right accessories!
Here are some tips we have found useful when traveling with our guy, Bentley.
---
Make sure your pet has correct identification
Information should include your pet's name, your name, phone number (or two), and if you can, your address. This identification should be worn at all times. If you want to go a step further you should make sure your dog is microchipped and that the information on his/her microchip is up to date.
---
Invest in a high-quality harness
We have two EzyDog harnesses and really like that they are, in fact, easy to put on. The EzyDog harness slips over your dog's head and clips around the belly, rather than having to wrestle with your pup's legs. They are also very compact. We keep one on Bentley while traveling, and have a spare in our dog travel bag. One thing to note, Bentley is an escape artist and even has been able to get out of this one from time to time when he is in the car… he really hates it when we buckle him in because he can't stick his head outside so make sure your pet is properly secured in the car or leashed somewhere outside.
---
Never question the power of a good grooming wipe
Like all dogs do, Bentley loves to roll, prance, and play in just about anything that's dirty. Grooming wipes have been amazing for a quick and easy clean up after running through dirt and mud. We usually pick up one that is hypoallergenic or smells nice like this grooming wipe. They are easy to keep in your dog travel bag while hitting the road.
---
A back seat hammock is a must for car rides
In order to keep your vehicle clean, dog hair from finding its way into every inch of your vehicle, or to just simply keep your leather/cloth seats scratch free, this useful hammock will be a perfect addition to your pet travel checklist. Not to mention, Bentley loves lounging on it like a king! We found an easy to clean one at our local TJ Maxx but this hammock is similar. Swapping vehicles? No problem, the hammock folds up into a pouch and can be carried individually or placed inside your dog travel bag.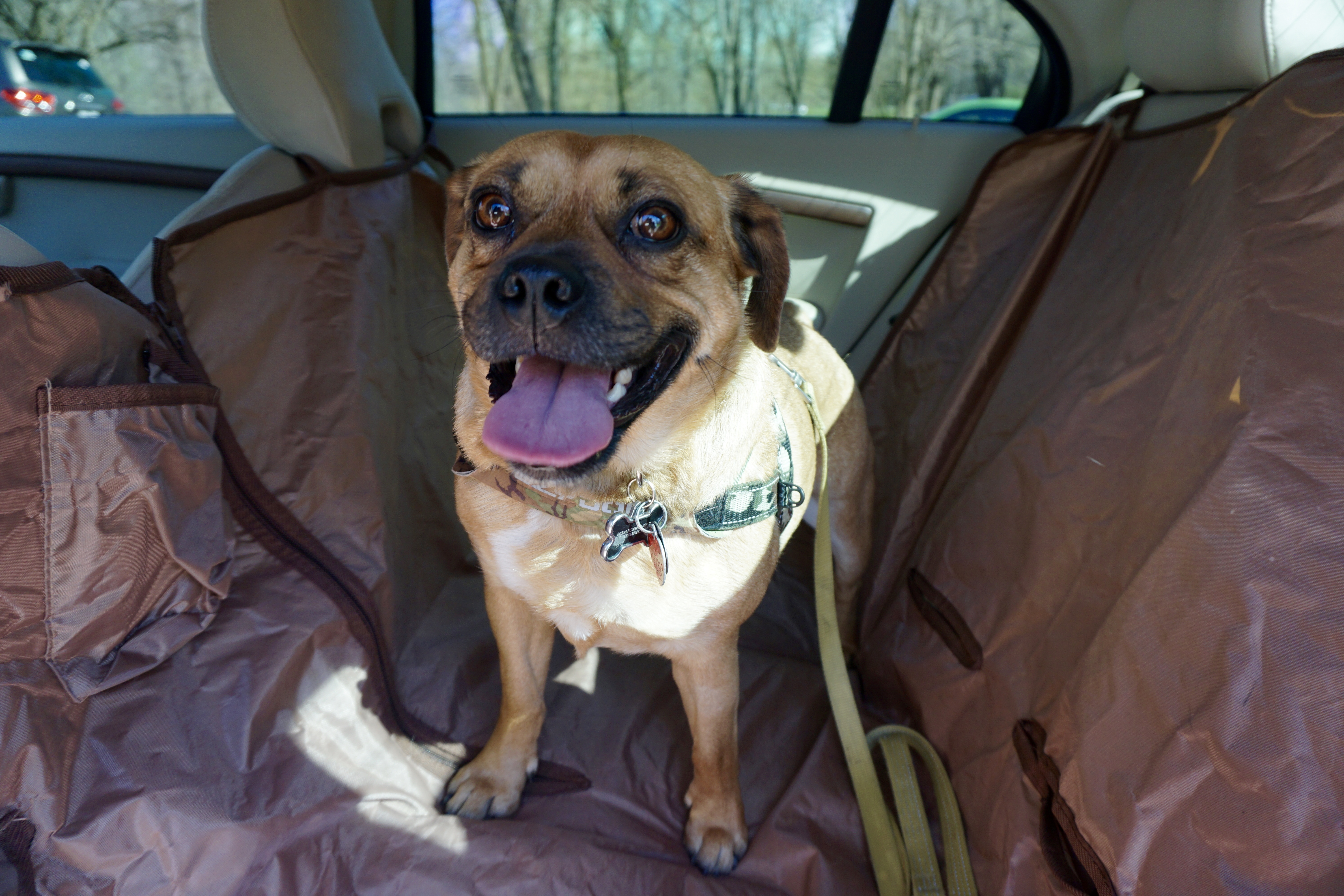 ---
Remember your pet needs to stay hydrated too! These collapsible bowls are a huge space saver and can be clipped on to a caribiner and/or leash for ease of access.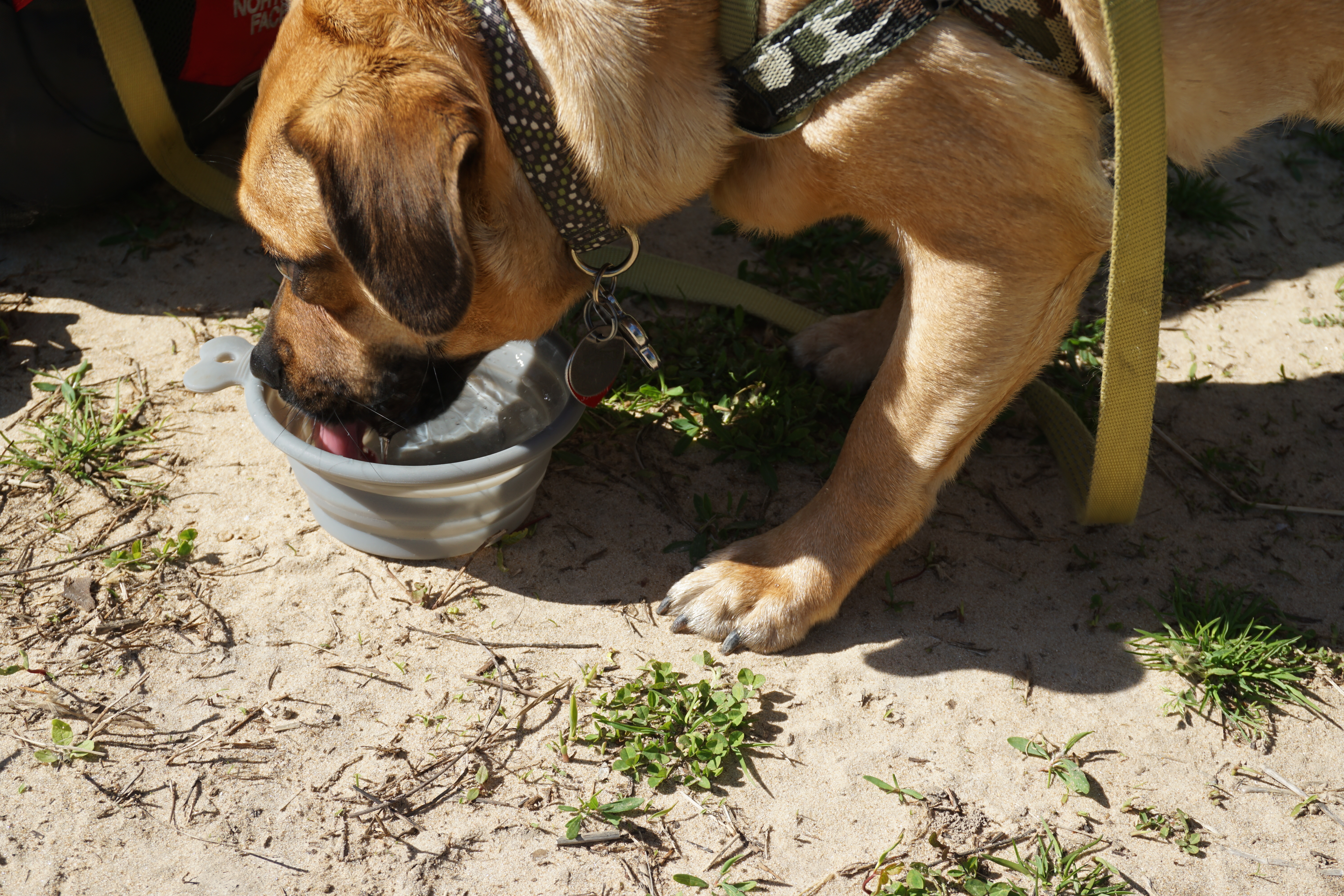 ---
Keep your pet safe by properly securing them while traveling in a vehicle
We'll be honest, we don't use our safety restraint for every car trip nearby, but we do use it when traveling long distances in order to keep Ben safe in emergency situations. This Ezydog seatbelt restraint is the one we have been using but have also heard really great reviews about this brand of travel harness/restraint combination.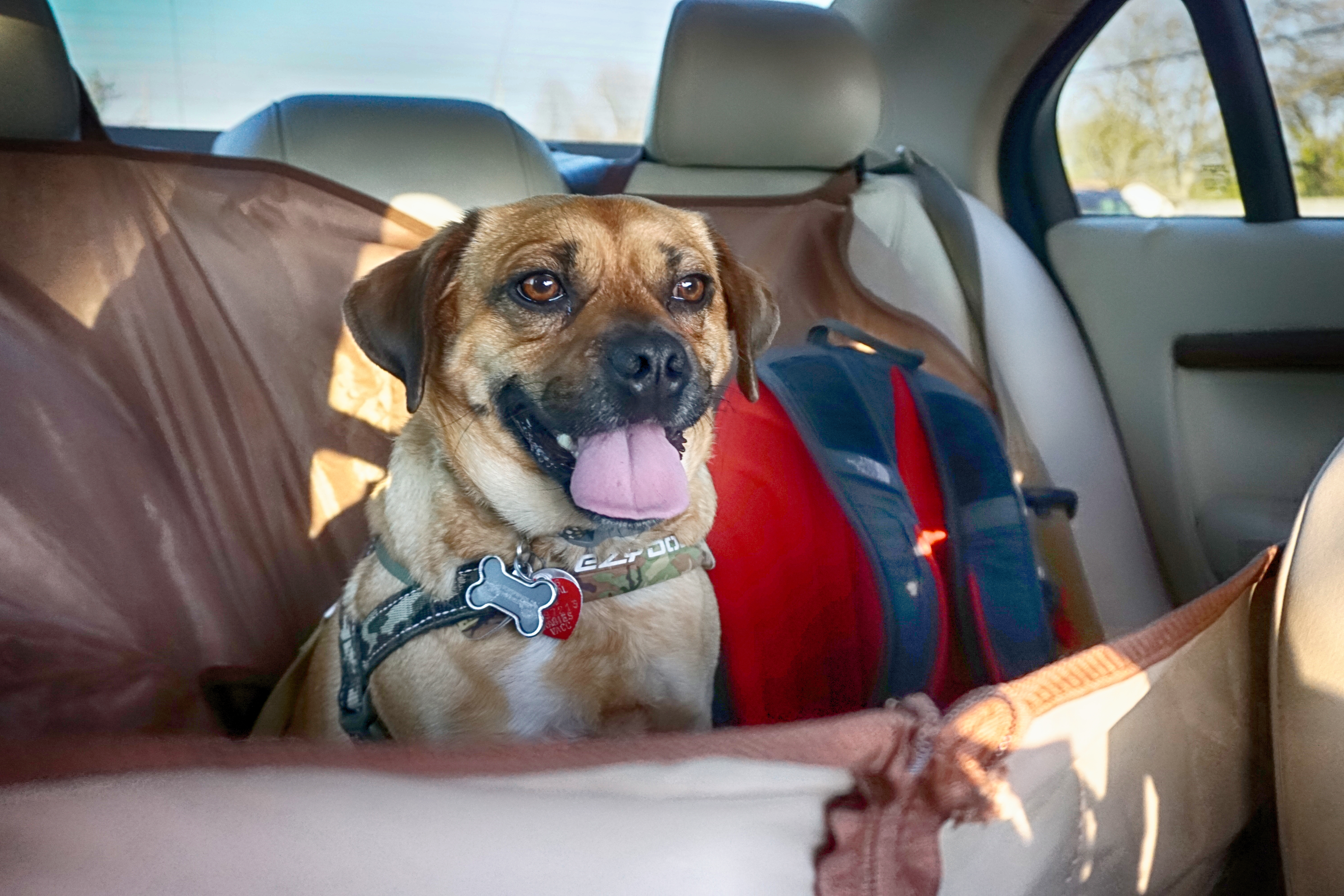 ---
For dogs small enough for air travel, make sure your pet is comfortable in their carrier and that it's approved for air travel
Bentley is over the weight limit for air travel but we did find two carriers that have good reviews here. Make sure you provide your pet with enough water while traveling in the airport. The majority of airports offer relief stations for your dog to relieve themselves prior to getting on the flight! 
Travel tip: all airlines require proof of vaccinations and health certifications. Make copies of these before you leave!
---
A collapsible crate would be a worthy investment for those who are always on the go
This crate easily folds down and fits in our trunk with all of our luggage. You could even go a step further by purchasing a crate mat that could double as a travel bed so your dog has extra comfort while sitting in the back of your vehicle.
---
You may need to purchase a remedy to help your dog feel calmer
Bentley is pretty used to us being on the go so we don't have much experience in this category but he does have horrible separation anxiety when we go somewhere without him. Here are a few options you could look into if your dog is struggling to survive your trip that would be easy to fit in your dog travel bag.
–Anti-Anxiety Jacket
-Calming Treats: we have tried a variety of treats that have lavender in them.
---
Ask for updated records from your vet
Most importantly, before leaving for any vacation or trip, make sure your pet's vaccinations, identification, and records are up to date and that you have a copy with you.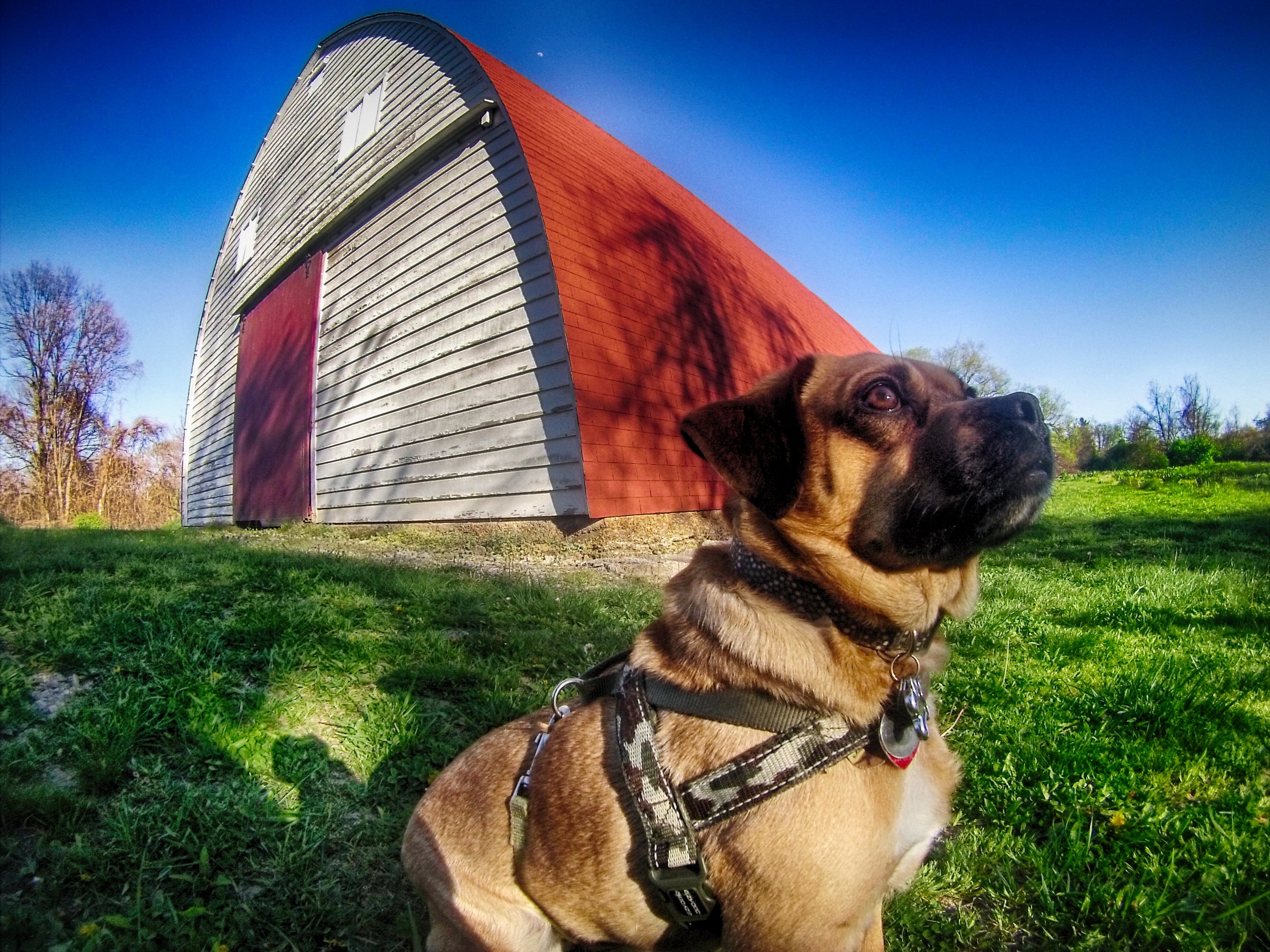 ---
Are there any other suggestions you would add to your dog travel bag in order to make traveling with your pet more comfortable and easy?