13 of the Best Things to Do in Fort Smith, Arkansas
We warmly welcome you to Fort Smith, Arkansas "where the New South, meets the Old West." You're sure to find the history of Fort Smith charming and the contrast between the old and new perfectly balanced. Recently Downtown Fort Smith has been revamping many of its historical sites and sprucing up the buildings with colorful street art. Citizens of Fort Smith embrace the history of their town and it will be easy to fall in love with as a visitor as well. These things to do in Fort Smith, AR plus places to visit, eat, and stay are perfect for your weekend trip to Fort Smith!
Disclaimer: This post includes affiliate links which we may make commission from. As always, we only recommend products and places we love.
---
THINGS TO DO IN FORT SMITH, ARKANSAS
1. Learn the story behind Miss Laura's Social Club.
In 1898, Miss Laura Ziegler went to a local bank and borrowed $3,000 to renovate the former Riverfront Inn, a commercial hotel that had opened in 1896. In 1903 she reopened as Miss Laura's – an upscale bordello. Then, in 1911, she sold Miss Laura's to Bertha Gale Dean, an employee, for a whopping $48,000 (talk about a markup)! Bordellos were legal in Fort Smith until 1924 but Bertha did continue her business at Miss Laura's for much longer than that – some even say until 1948!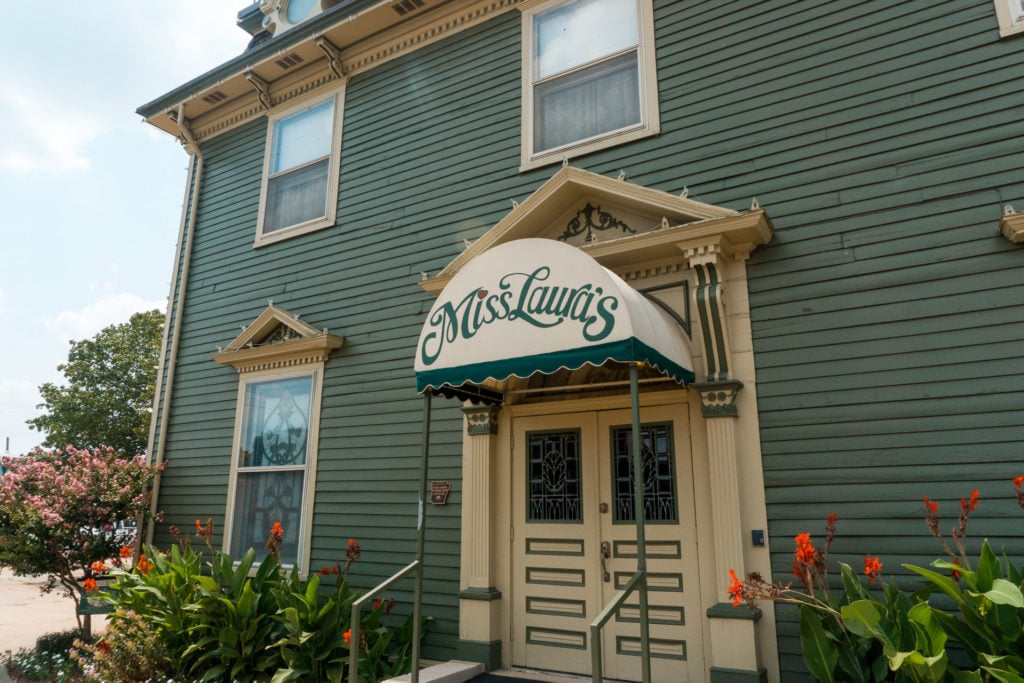 One of the bedrooms at Miss Laura's

A sitting room at Miss Laura's

Another bedroom at Miss Laura's
Miss Laura's was considered to be the "grandest bordello in The West" and the most upscale of all seven "row houses" in Fort Smith. It was also the first former bordello to be listed on the National Register of Historic Places. It now serves as a unique visitor center and offers daily tours. We won't spoil the rest of the tour for you, you'll have to go for yourself to hear the story behind this fascinating piece of history at one of the most interesting things to do in Fort Smith, Arkansas.
Location: 2 North B Street
Hours: Sunday 1pm – 4:30pm, Monday-Saturday: 9am – 4pm
Cost: FREE
---
2. Open your eyes to a new world of urban contemporary street art at The Unexpected Murals Project.
Each year Fort Smith invites artists from around the world to contribute an urban contemporary art piece to the Downtown Fort Smith area known as The Unexpected Murals Project. So far they have added over 20 pieces of art, ranging from outdoor murals to indoor exhibits. Prepare to be blown away by the unique designs and thought-provoking statements in a city that was named as one of the Top 8 Surprising Cities for Street Art by AFAR.
Location: Click here for a map of the murals
Hours: 24/7
Cost: FREE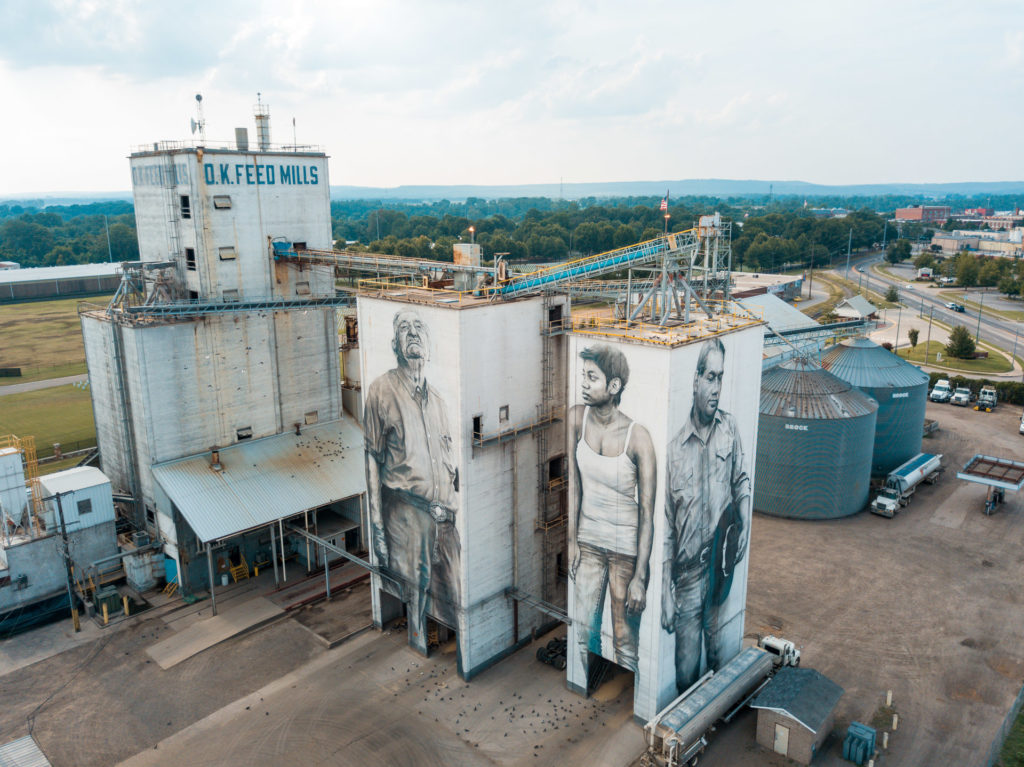 ---
3. Immerse yourself in history at the Fort Smith National Historic Site.
During the course of 21 years, Judge Parker sentenced 160 men and women who had been found guilty of murder or other serious crimes. Of this, 79 men were executed on the gallows, as Judge Parker did not believe in hanging women. Today you can visit the courthouse and gallows at the Fort Smith National Historic Site and learn about the history of the infamous "Hanging Judge" at one of the most historic things to do in Fort Smith.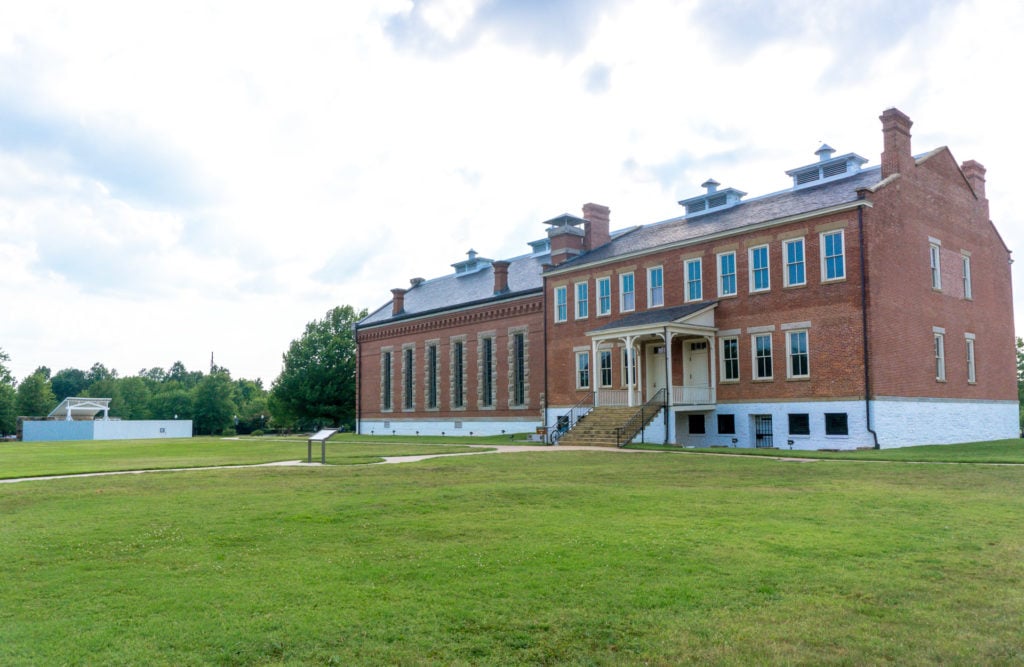 Also located here, you'll find the Trail of Tears Path which follows along the Arkansas River and leads visitors on a paved path with intriguing informational panels that tell the tale of the Five Civilized Tribes. The path ends at the Trail of Tears Overlook at Belle Point where you can also see the ruins of the first Fort and enjoy the scenic views of the Arkansas and Poteau Rivers. In 2016 this site was named on the "Top 50 Historic Spots Worth Traveling For," by FlipKey. So it's safe to say it's a site you cannot miss!
Location: 301 Parker Ave, Fort Smith, AR 72901
Hours: Sunday-Saturday, 9am-5pm
Cost: $7/adult,FREE/under 16 years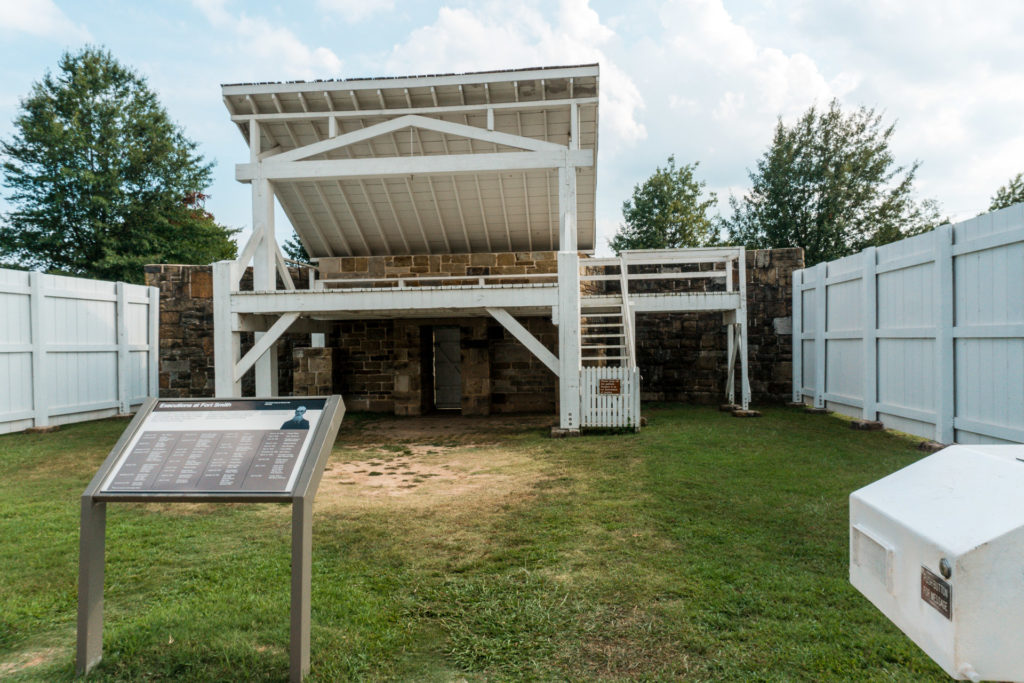 ---
4. Enjoy cheap thrills at The Park at West End.
The Park at West End is a quaint downtown park that will allure you with a fantastic view from the antique Ferris Wheel that was from the 1935 World's Fair in San Diego. It is powered by a steam engine that is over 100 years old! The park is also home to a vintage carousel that was hand-painted in Treviso, Italy that you can ride for $1 and an old rail car that has been converted into the "Nickle and Dime" Diner, and a double-decker street bus that serves concessions.
Location: Garrison & 2nd Street
Hours: Tuesday-Friday: 4pm-9pm, Saturday: 10am-10pm, Closed Sunday & Monday
Cost: $1 for each ride, park admission free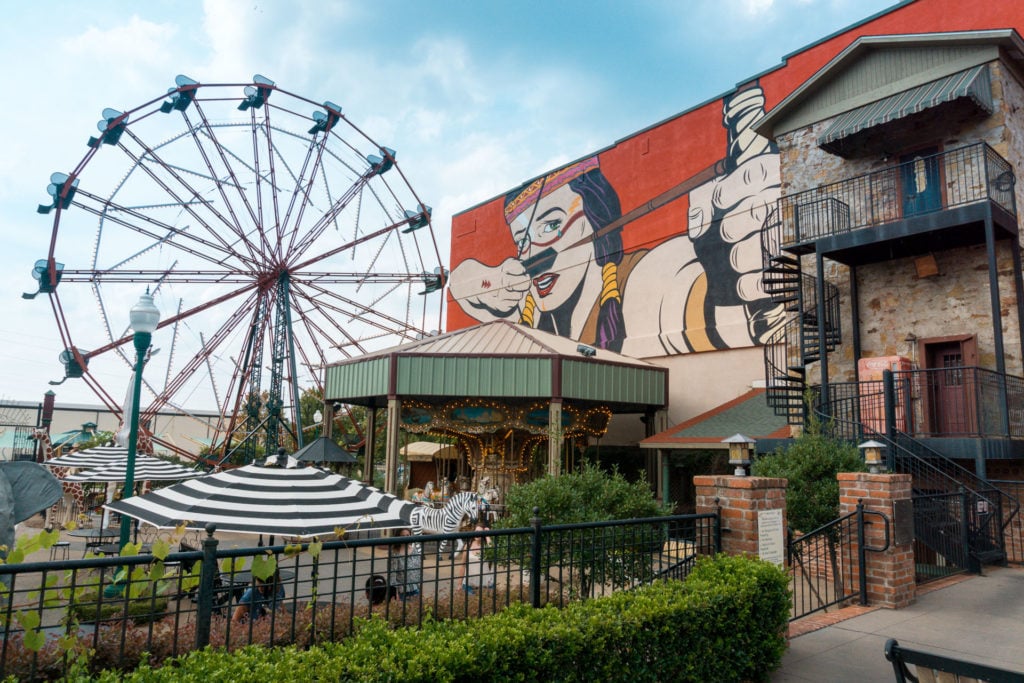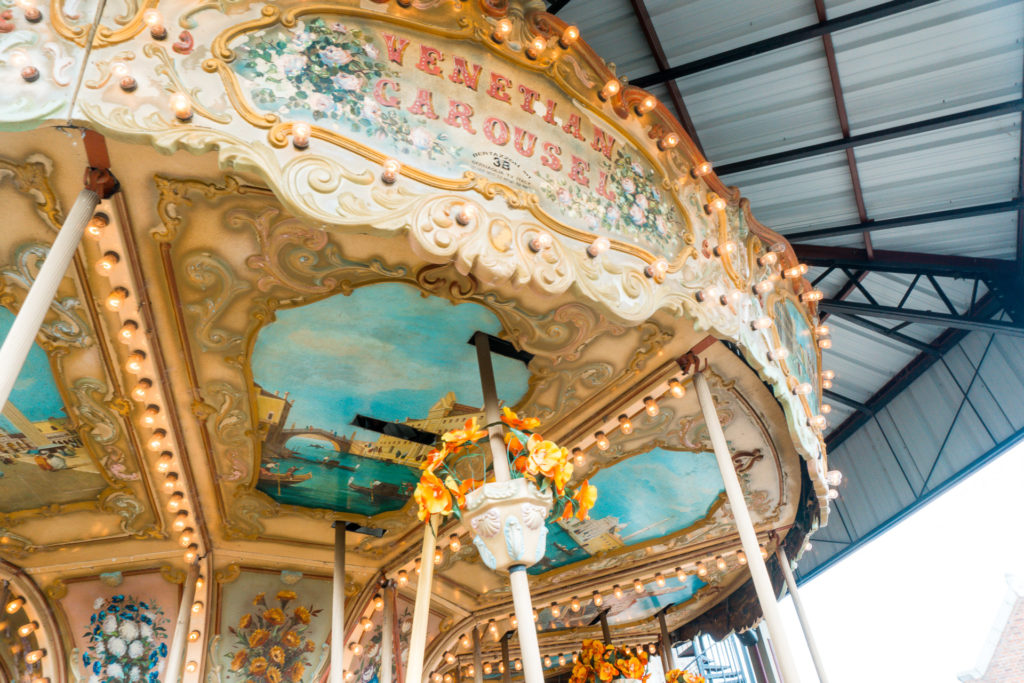 ---
5. Experience the local tradition of the Fort Smith Little Theatre.
Looking for something out of the ordinary to do in Fort Smith? Get tickets to The Fort Smith Little Theatre. Since 1947 The Fort Smith Little Theatre has offered different community theater performances year-round in a small intimate setting. Be entertained by a musical or theatrical performance like Sense & Sensibility, The Secret Garden, Making God Laugh, The Odd Couple, and much more!
Location: 401 North 6th
Cost: $12/non-musical productions, $15/musical productions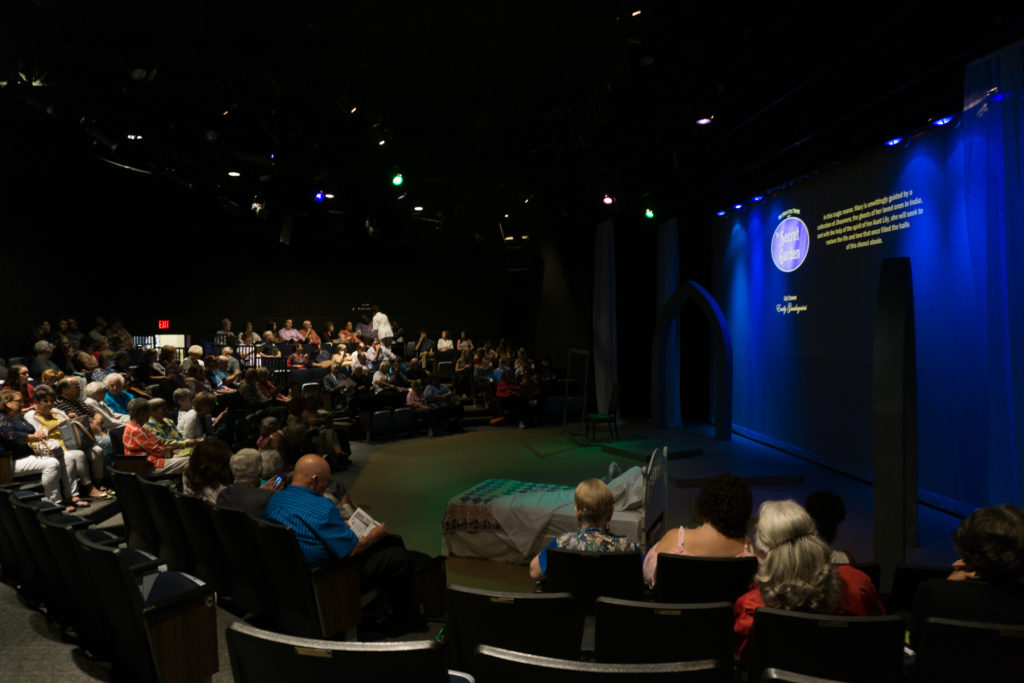 ---
6. Pay respect to U.S. heroes at the historic Fort Smith National Cemetery.
Visiting the Fort Smith National Cemetery is another one of the historic things to do in Fort Smith. Needless to say, viewing the gravesites is extremely humbling. The notable Judge Isaac C. Parker (the "Hanging Judge"), who was also a veteran of the Civil War, is buried here as well.
Location: 522 Garland Avenue and South 6th Street
Hours: 7:30am – sunset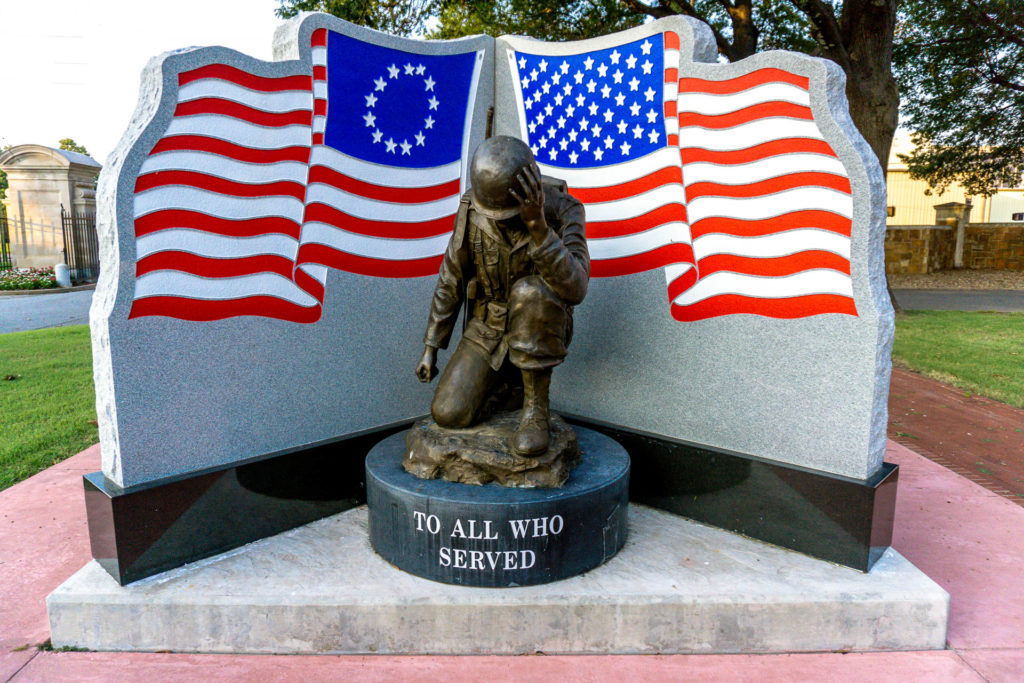 ---
7. Enjoy a leisurely ride and some interesting facts at the Fort Smith Trolley Museum.
In 1883 the Fort Smith Railway Company began operations with only three mule-drawn railcars. Ten years later the first electric streetcar was introduced changing transportation in Fort Smith forever! The Fort Smith Trolley Museum is a streetcar and railroad museum dedicated to the preservation of electric streetcars, railcars, and buses. You can still take a ride on the trolley today and enjoy the company of the "Trolley Cats" that are sure to win your heart over.
Location: 100 South 4th Street
Hours: Trolley Only: Sunday: 1pm-5pm, Trolley & Museum: Monday-Saturday: 10am-5pm
Cost: $4/adult, $2/child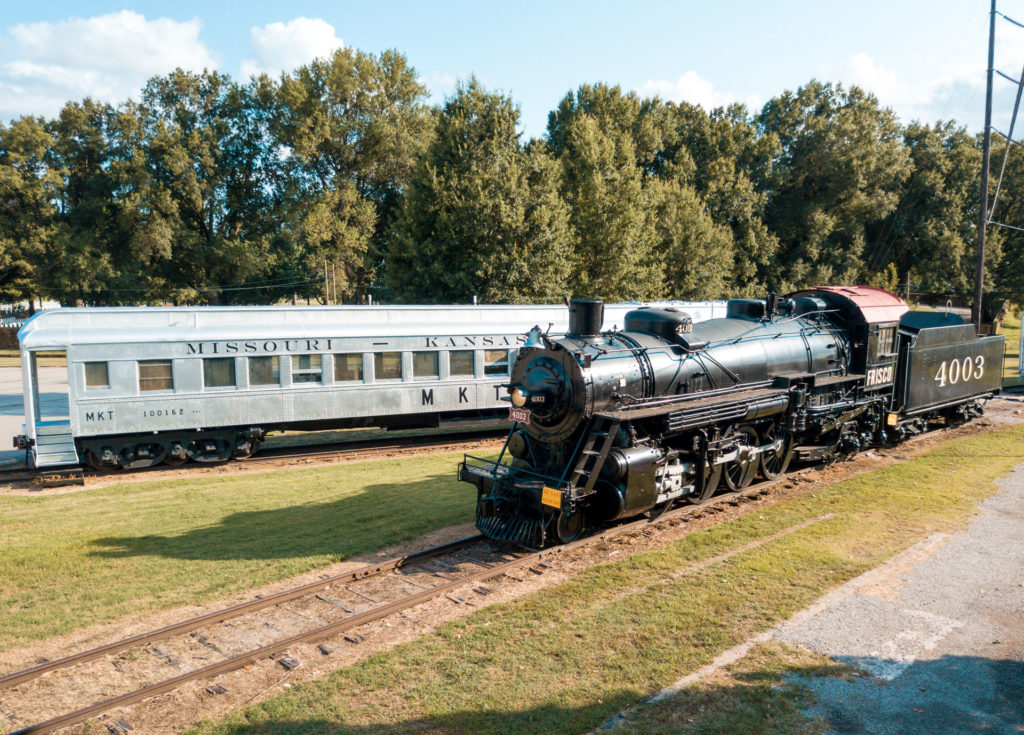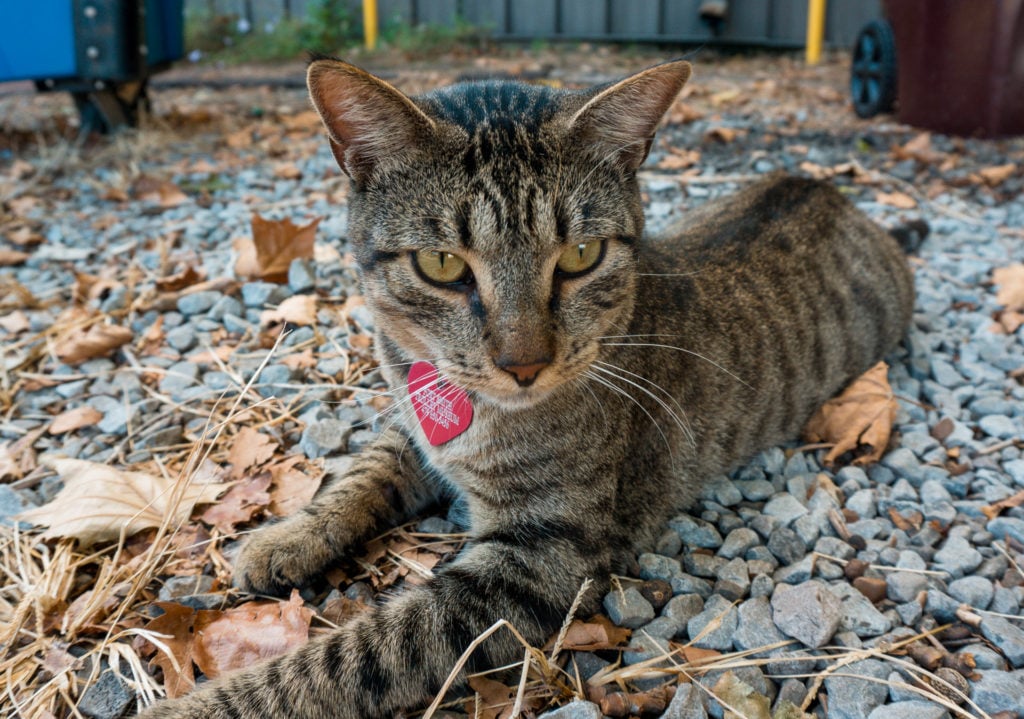 ---
8. Discover the man who helped bring order from outlaws at The Clayton House.
In William H. H. Clayton's beautiful Victorian home, now turned law museum, you'll learn the story of his efforts to bring solitude to Western Arkansas and rid the area of criminal outlaws as Judge Parker's prosecuting attorney. First appointed by President Grant, he eventually served under seven U.S. Presidents and was regarded as "a man of great principle and judicial skill."
Location: 514 North 6th Street
Hours: Friday & Saturday: 12pm-4pm, Sunday: 1pm-4pm
Cost: $6/adults, $3/children, FREE/children under 6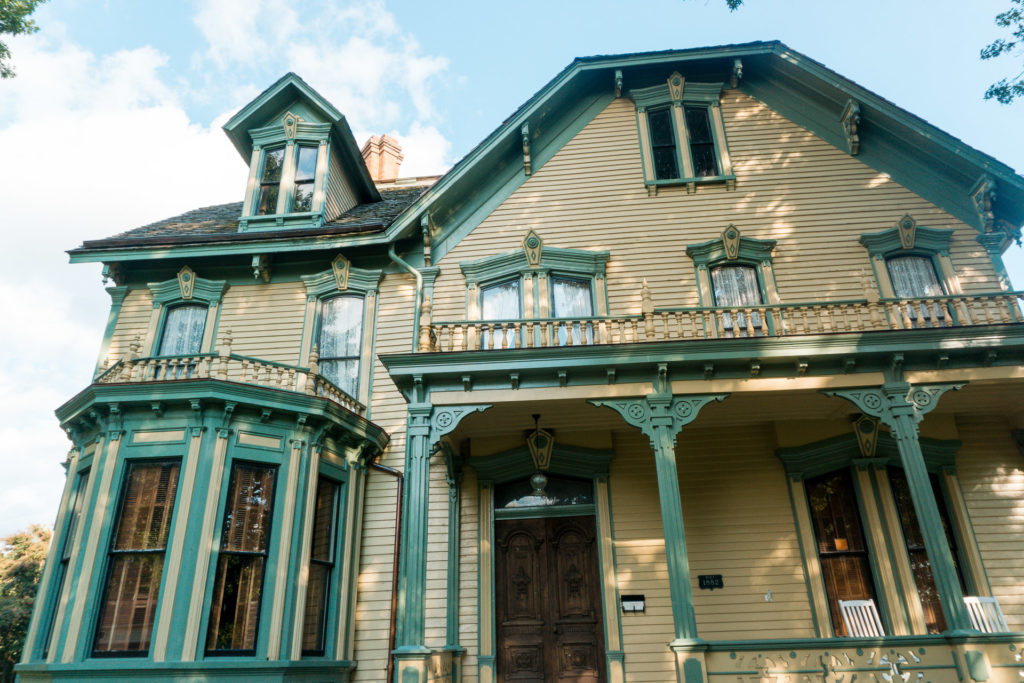 ---
9. Become inspired at Ana Maria's La Colmena Art School.
During The Unexpected Project of 2016 Spanish artist, Okuda San Miguel painted the exterior of this building and titled it "Universal Chapel." Later, world-renowned artist Ana Maria opened it as La Colmena (The Beehive), an art school that offers public and private art classes. Ana Maria stated that she wanted her school to be "a living place for artists where they can create and produce works while contributing to the local art scene as both a group and individual artists."
While there aren't public classes offered during the weekend, La Colmena is still a place to stop and become inspired by the vivid designs on the building walls. Next to La Colmena, you'll find Fort Smith's Immaculate Conception Church, a historic Catholic Parish founded in 1843.
Location: 1300 Garrison Ave
Hours: Tuesday & Wednesday: 9:30am-6:30pm, Thursday: 12pm-8pm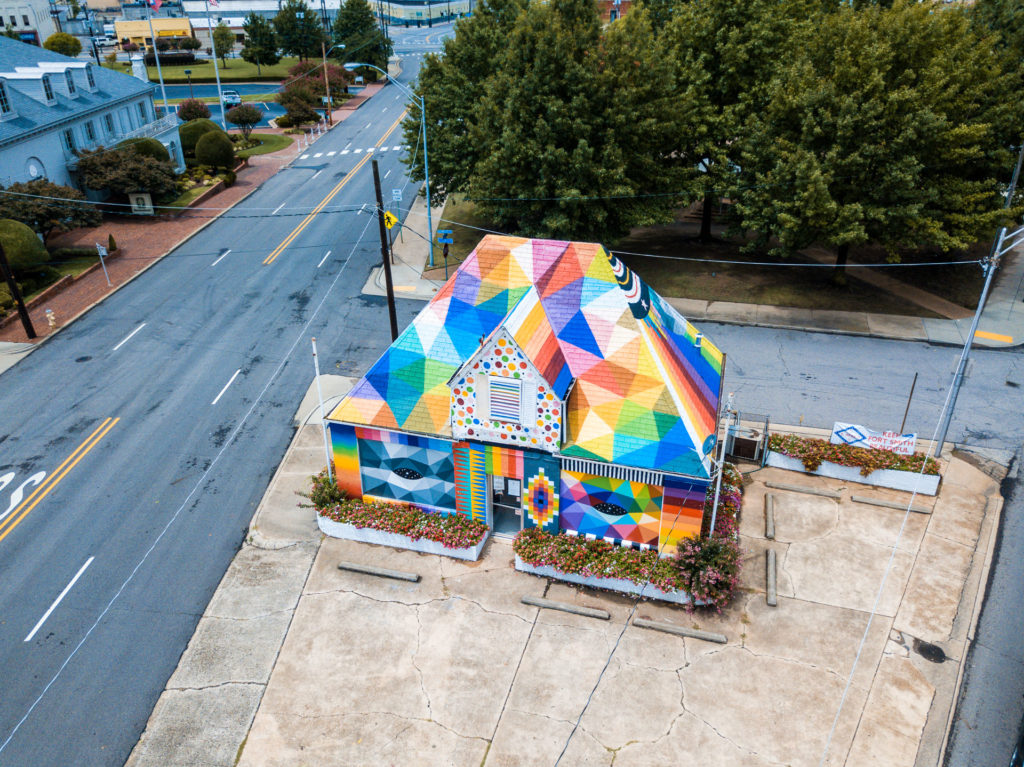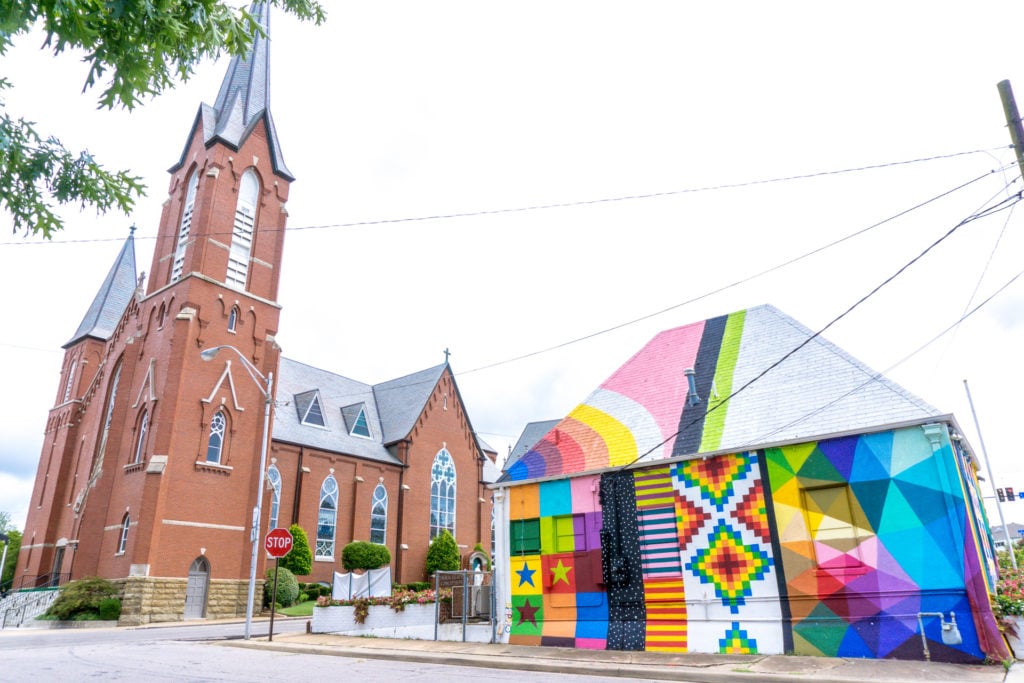 ---
10. Enjoy the charming family traditions and impressive dining options of Taliano's Italian Restaurant.
Before we ever visited the area, numerous Arkansas natives would tell us of a famous restaurant tucked away in a quiet corner of downtown Fort Smith. Taliano's has been a staple in West Arkansas for over forty years. In 1970, Tom Caldarera, Jr. and Jim Cadelli, childhood friends, decided to open Talianos to share their passion for authentic Italian food. Now, the family tradition continues on through Tom Caldarera, Jr. and his son Joe – and let us say, it's a tradition that will immediately captivate you.
Talianos currently has two facilities, one being their main restaurant (pictured below) and Emmy's German Restaurant (soon to be The Hall at Talianos) located directly behind the main restaurant, where their Sunday brunch and other events take place.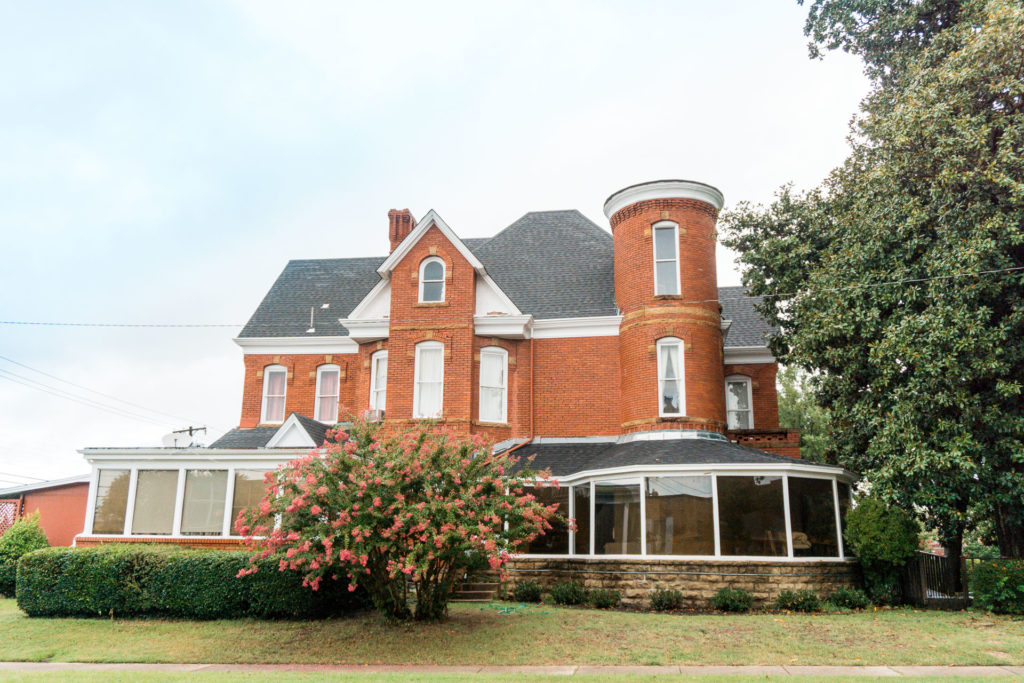 When speaking with Joe Caldarera, he mentioned that prior to being a restaurant, The Knights of Columbus used the hall as an event venue. Ironically enough, Tom Caldarera, Jr. and his wife met at that very hall, prior to opening Talianos. Another added charm? The yellow house you'll find next door to the main restaurant is where the family lived, and where Joe spent his childhood (pictured below).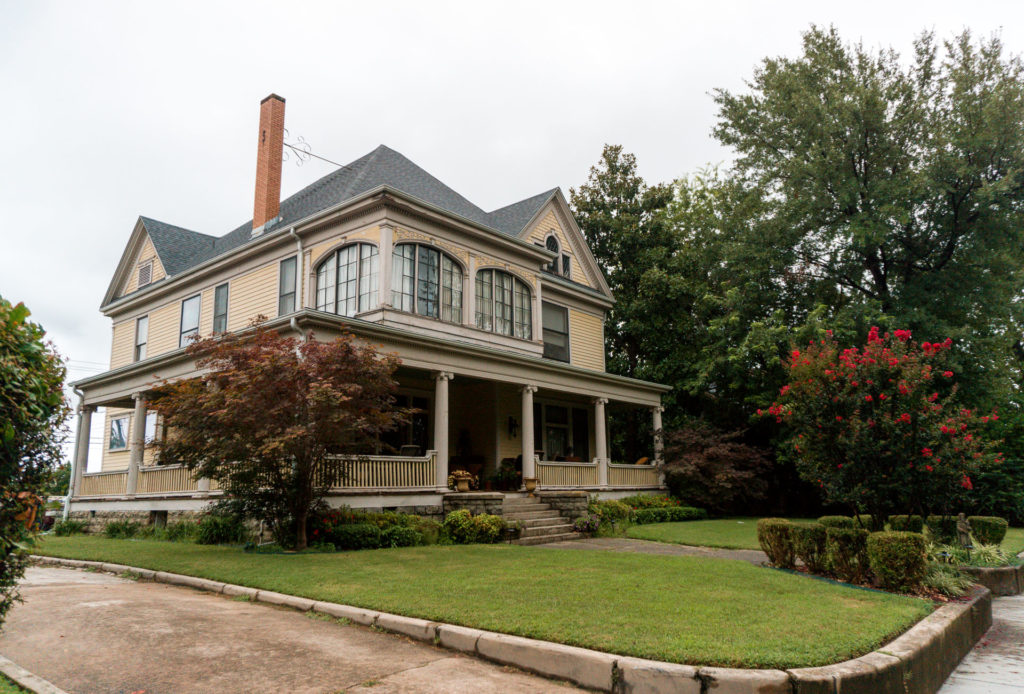 We had the pleasure of having Sunday Brunch at Talianos and were blown away by the vast selection of food and beverages available. Some of the highlights include bottomless mimosas, a create-your-own crepe station, freshly carved roast beef, mouth-watering fried chicken, and freshly made pastries.
In between the moments of bliss as we devoured our food, we took a moment to observe other patrons arriving at the hall. While the food is reason enough to visit, the moments we observed between Joe, his staff, and guests gave us a better insight to why this restaurant is held in such high regard. A place where the food is delicious and no one is a stranger, it's easy to understand why Taliano's is a favorite of both locals and visitors.
Location: 201 N 14th Street
Hours: Sunday Brunch starting at 10:30am (located at Emmy's German Restaurant), Monday-Saturday, 5pm-9:45pm
---
11. Stop for a sweet treat or an afternoon pick-me-up at Fort Smith Coffee Co.
This locally and family-owned is a chic place to stop for coffee, tea, or a baked treat! Not a fan of coffee? Fear not! Fort Smith Coffee Co. also has a variety of local beers available on tap.
Location: 1101 Rogers Ave.
Hours: 6am-10pm, daily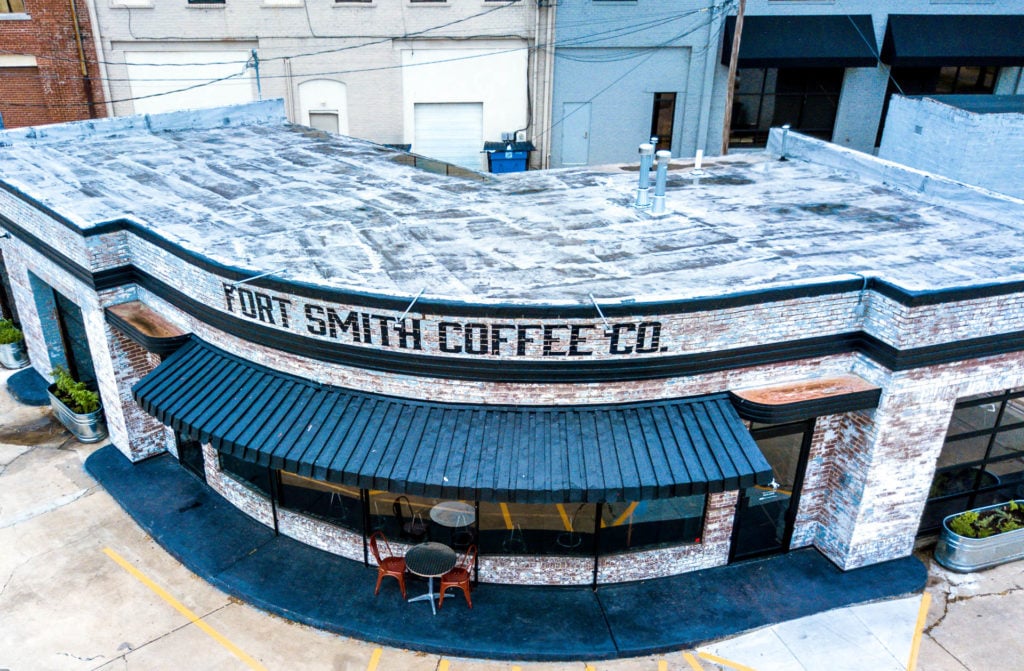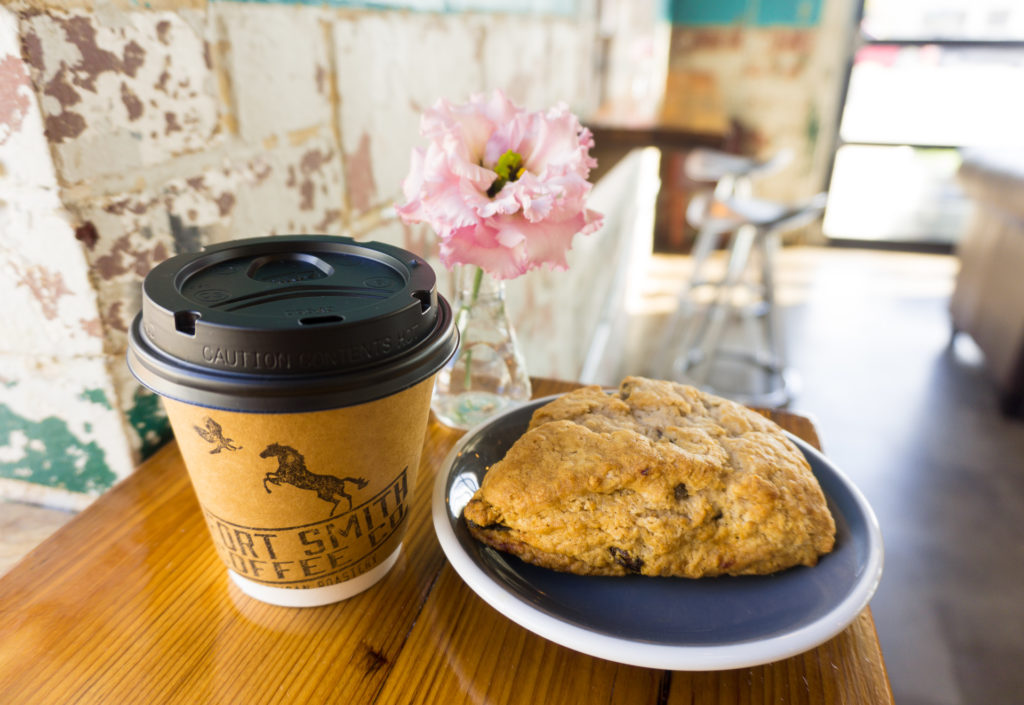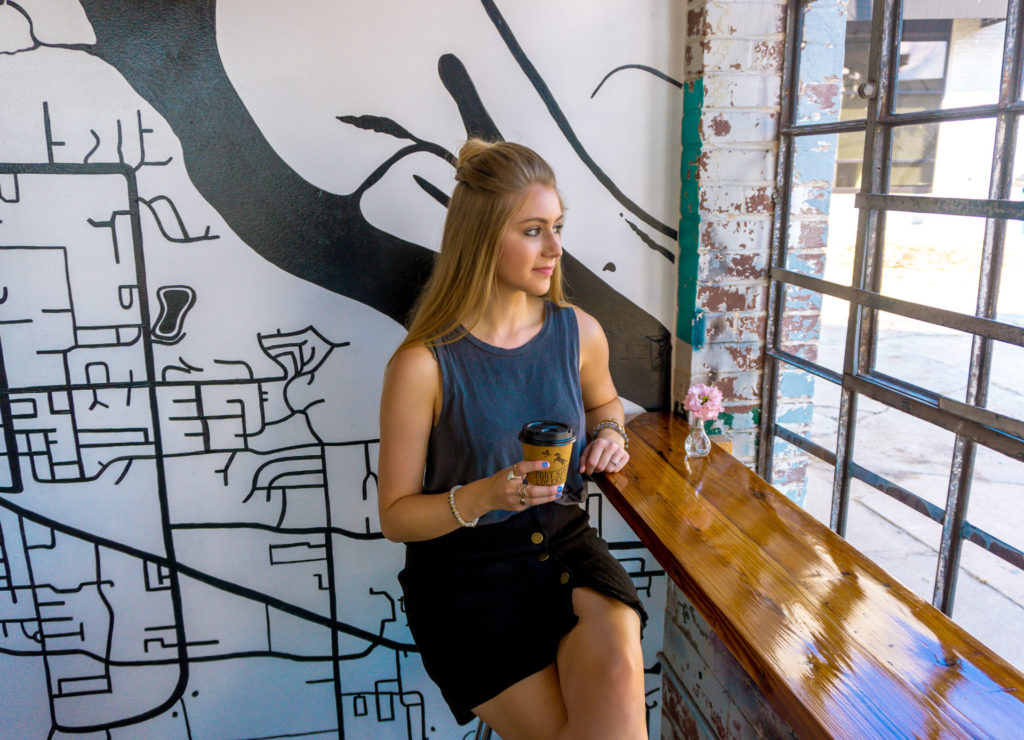 ---
12. Smother yourself in the delectable steaks at Doe's Eat Place.
You'll immediately fall in love with their drop rolls that taste like a fried doughnut, but Doe's Eat Place is best known for its fresh-cut steaks, broiled & fried shrimp and delta hot tamales.
Location: 422 N 3rd St
Hours: Monday-Thursday: 5pm-9pm, Friday & Saturday: 5pm-10pm, Closed Sundays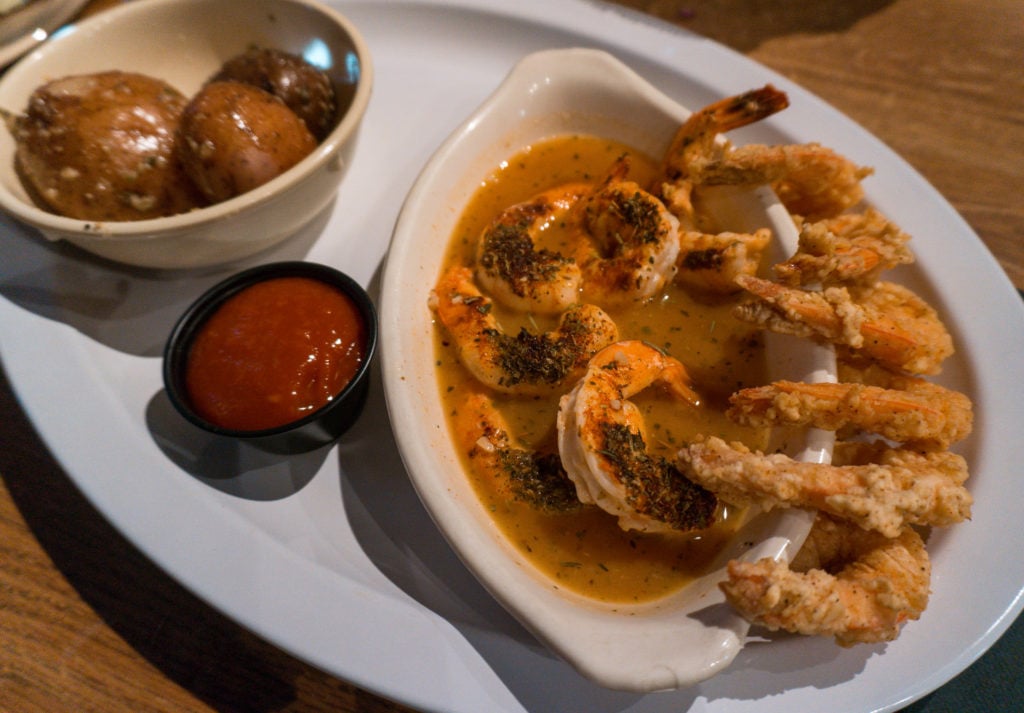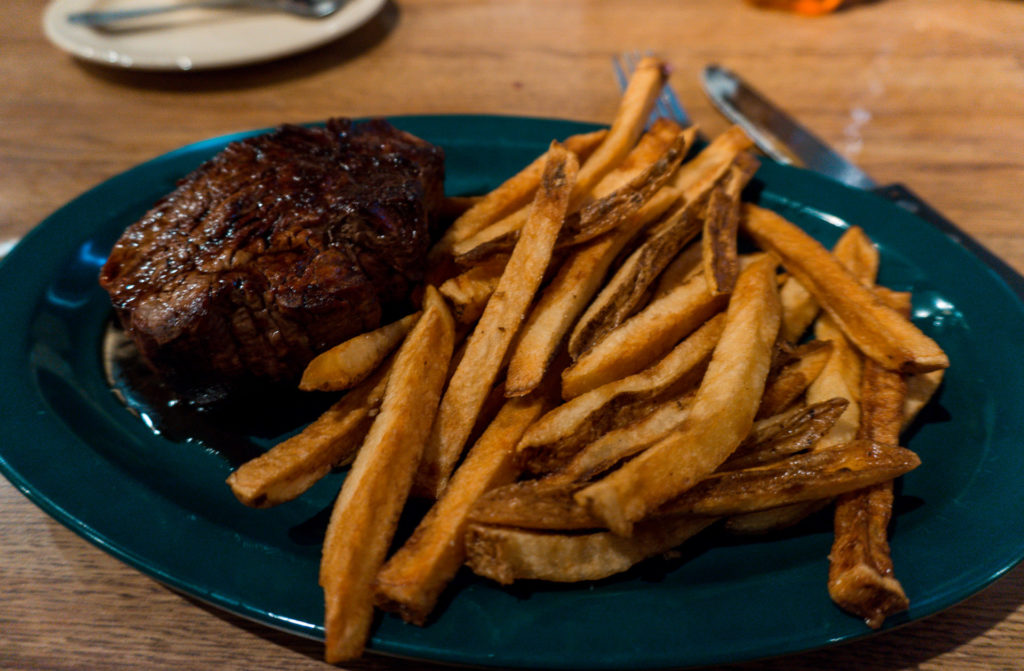 ---
13. Enjoy Southern-Style cuisine and homemade cinnamon rolls at Calico County.
The cooked-from-scratch menu, ample portions, and reasonable prices of traditional American foods at Calico County is a guaranteed crowd-pleaser. Plus, each guest gets a complimentary cinnamon roll for starters! Yes, that's right… CINNAMON ROLLS.
Location: 2401 So. 56th Street
Hours: Monday-Thursday: 6:30am-9pm, Friday & Saturday: 6:30am-10pm, Sunday: 7am-9pm
---
WHERE TO STAY IN FORT SMITH, ARKANSAS
Home2Suites by Hilton
If you're looking for a comfortable place to stay out of the Downtown Fort Smith area Home2Suites by Hilton should check everything on your list. One of the top-rated hotels in the area, Home2Suites is an extended stay hotel that is the perfect location to be close to the airport as well as Interstate 540. Each spacious room feels more like an apartment and contains a kitchen, large bathroom, cozy bed, and living area.
Location: 7400 Phoenix Ave
Cost: $90/night on average
---
Courtyard by Marriott Fort Smith Downtown
This spacious and relaxing Downtown Courtyard Marriott is centrally located to make all of your downtown Fort Smith experiences within a minimal driving or walking distance. Across the parking lot from the convention center, it is only a block from Highway 64 and many of downtown's amenities. A few of the painted murals downtown by artist Ana Maria are exclusive to patrons staying at the Courtyard, due to being displayed directly outside of select room's windows.
Location: 900 Rogers Ave
Cost: $95/night on average
---
With the history, charm, friendly locals, and exquisite art your experience in Fort Smith is sure to be a memorable one! Which of these things to do in Fort Smith, Arkansas would make your list?
We want to thank the Fort Smith Convention & Visitors Bureau for inviting us as their guests. As always the thoughts and opinions expressed here are entirely our own.
---
Like this post? Save it on Pinterest!