A Quick Guide to Eureka Springs, Arkansas
Welcome to the "Little Switzerland of America!" The charming town of Eureka Springs is anything but ordinary. There's a reason why Robert Ripley (Ripley's Believe It or Not) said that Eureka Springs, Arkansas was "one of the 10 most unusual places [he has] ever visited in the United States."
For example, there are no traffic lights inside the town and no two roads intersect, instead they wind around the town! It's safe to say that these things to do in Eureka Springs are sure to spark curiosity.
Disclaimer: This post contains affiliate links which we may make commission from. As always, we only recommend places and products we love!
---
Where is Eureka Springs?
Eureka Springs is a small city located in the Ozark Mountains of Northwest Arkansas. It is known for the number of preserved Victorian buildings located in the downtown Eureka Springs area and unique attractions.
---
Where to Stay in Eureka Springs
1886 Crescent Hotel
If you'd like to stay somewhere historic and unique, the Crescent Hotel definitely checks both boxes. It is noted as "America's Most Haunted Hotel" with frequent ghost sightings and other paranormal activity.
The 1905 Basin Park Hotel
The 1905 Basin Park Hotel is another hotel in Eureka Springs that is full of history and charm. It also has a full-service spa and a number of other amenities.
---
6 Things to Do in Eureka Springs, Arkansas
Experience the beauty of Thorncrown Chapel
This hidden chapel in the woods is made mostly of glass which makes it the perfect spot to stop, capture a photo, and take in the beauty of this sparkling crystal treasure. While Thorncrown Chapel may be off the path from the main attractions, this is a must to add to your list of things to do in Eureka Springs.
Location: 12968 Highway 62 W
Hours: April – November 9am-5pm, March – December 11am-4pm, closed January & February
Cost: FREE!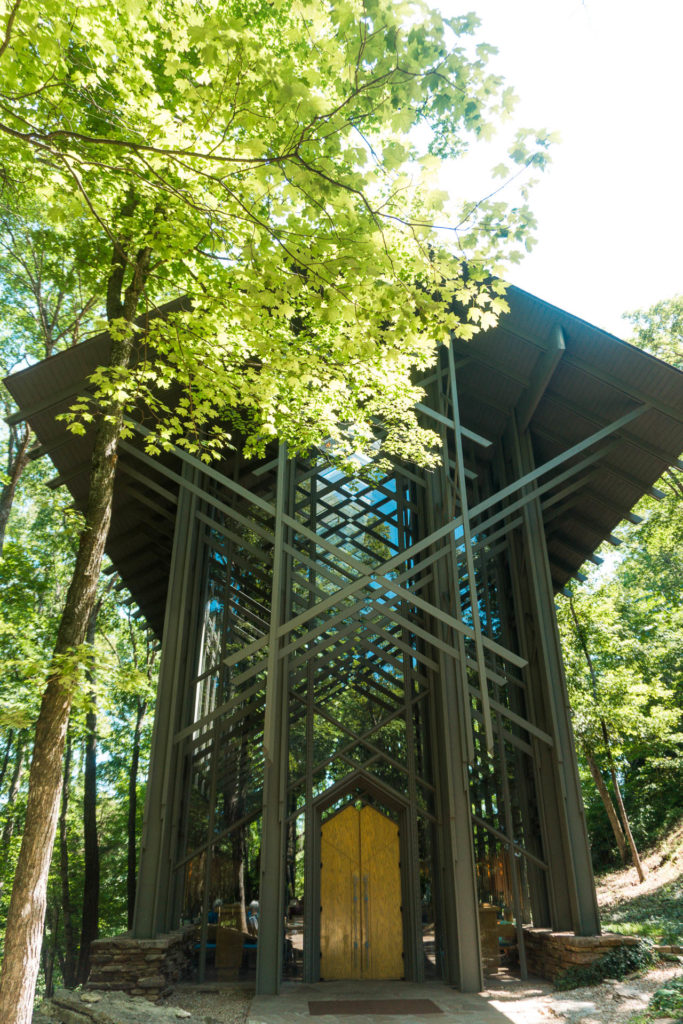 ---
Stop and see the majestic Christ of the Ozarks statue
If you're wanting to see impressive things to do in Eureka Springs, you'll have to marvel at the Christ of the Ozarks statue in person. No, it's not as big as Christ the Redeemer in Rio but this 67-foot tall statue sure to mesmerize you with its majestic stance and scenic views of the Ozarks nearby.
In the evening, you can also watch the Great Passion Play which takes place in the outdoor amphitheater. The Great Passion Play tells the Biblical story of Jesus' last days on earth. There are also tours of the replicated Holy Land offered on the days of the play performances.
Hours: 12pm-4pm, on scheduled play performance days
Location: 935 Passion Play Rd
Cost: FREE!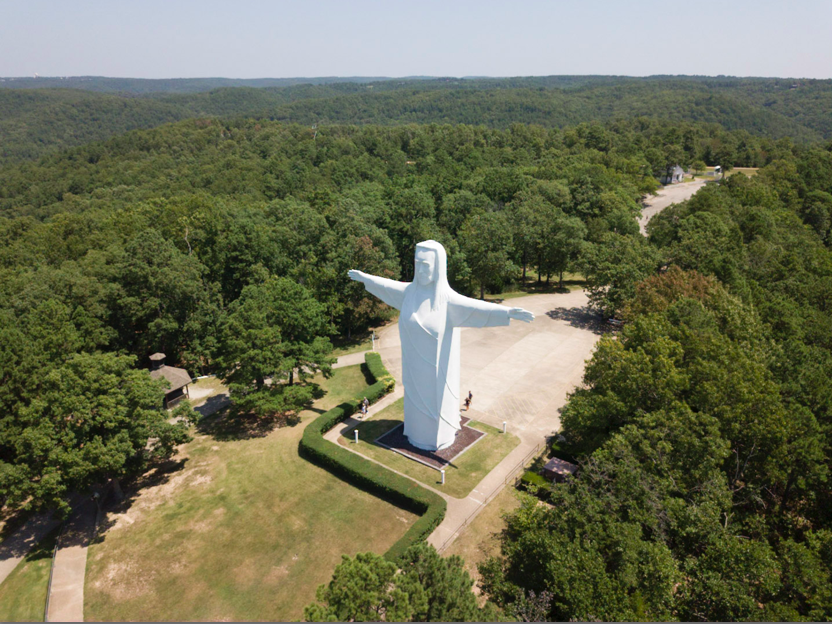 ---
Browse through the downtown shops
These Victorian-era specialized storefronts carry unique, one-of-a-kind items to make your experience in Eureka Springs complete. There is even a store that only carries socks!
Since Eureka Springs is located in the hilly Ozark Mountains, the downtown shops are even pretty to view from the many lookout spots over the city.
Hours: Most stores are open from 10am-6pm daily, hours may vary
Location: Downtown Eureka Springs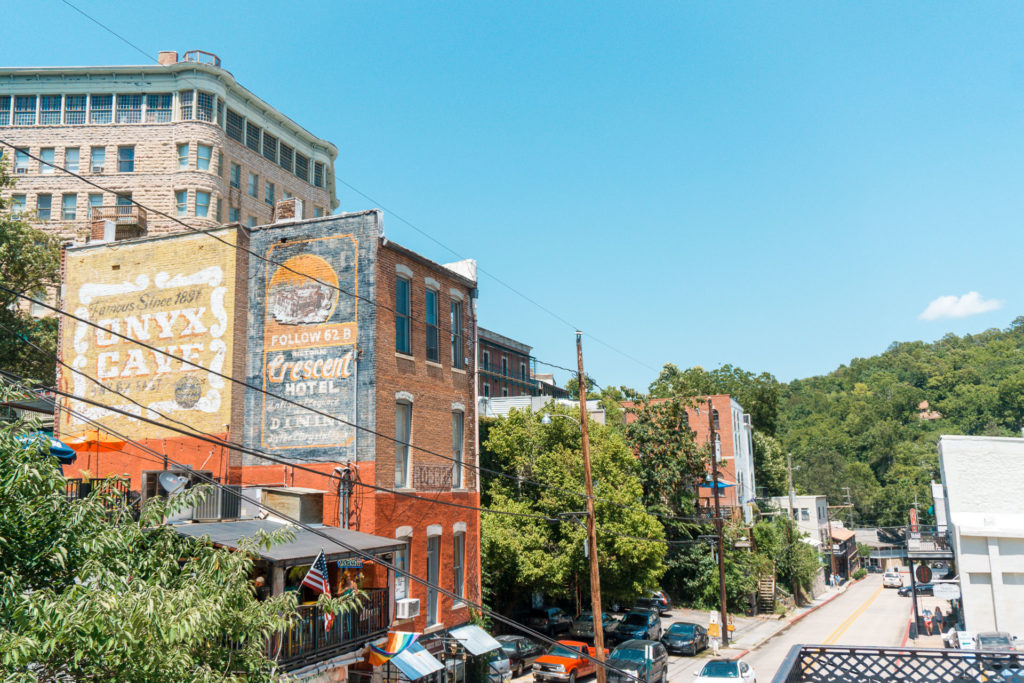 ---
Check out the art on every corner
There are a number of different murals that perfectly mesh with the old town charm of Eureka Springs. What was once drab concrete stairs now displays a gorgeous rainbow tree.
Location: Downtown Eureka Springs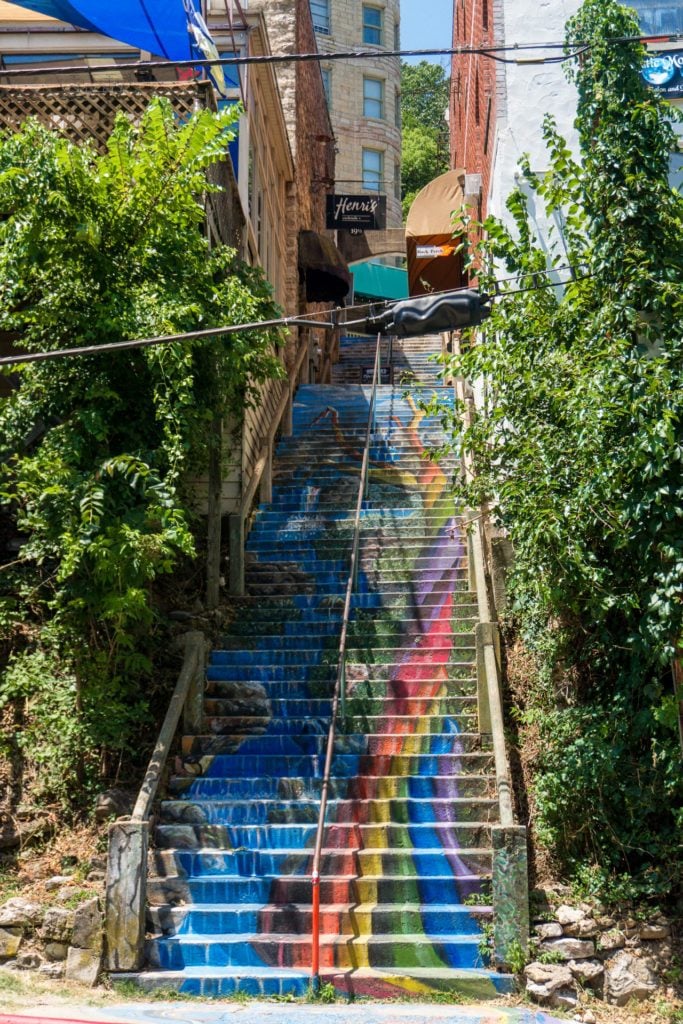 ---
Get spooked at the ghost tour at 1886 Crescent Hotel
The Historic Crescent Hotel is noted as "America's Most Haunted Hotel." Come for a ghost tour or an overnight stay… if you dare! Famous spirits include an Irish stonemason who fell to his death while building the hotel in 1885, a cancer patient during the hospital days who needs help finding her room key, and a mystery patient in a white nightgown who usually appears in the luxury suites.
Location: 75 Prospect Ave
Cost: $22.50/adult, $8/child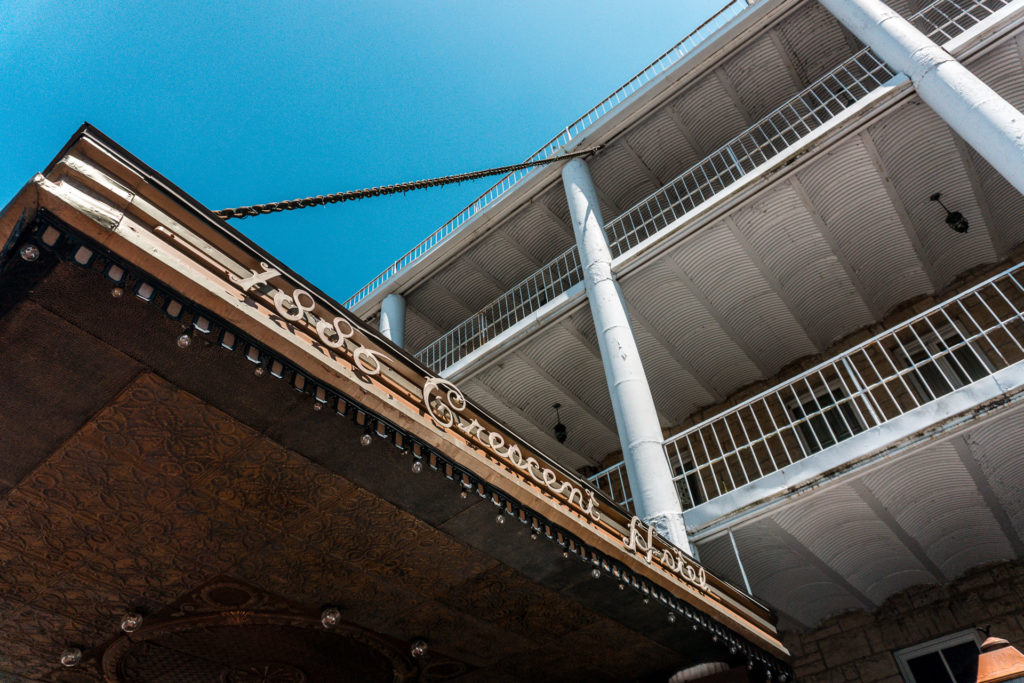 ---
Support a great cause at Turpentine Creek Wildlife Refuge
Turpentine Creek has made its mission to provide refuge for abandoned, abused and neglected exotic big cats and even some bears. Staff are passionate about this mission and educate visitors about the pet trade through guided tours.
Hours: Summer: 9am-6pm, Winter: 9am-5pm
Location: 239 Turpentine Creek Lane
Cost: $20/adults, $15/children (13-19), $10/children (4-12)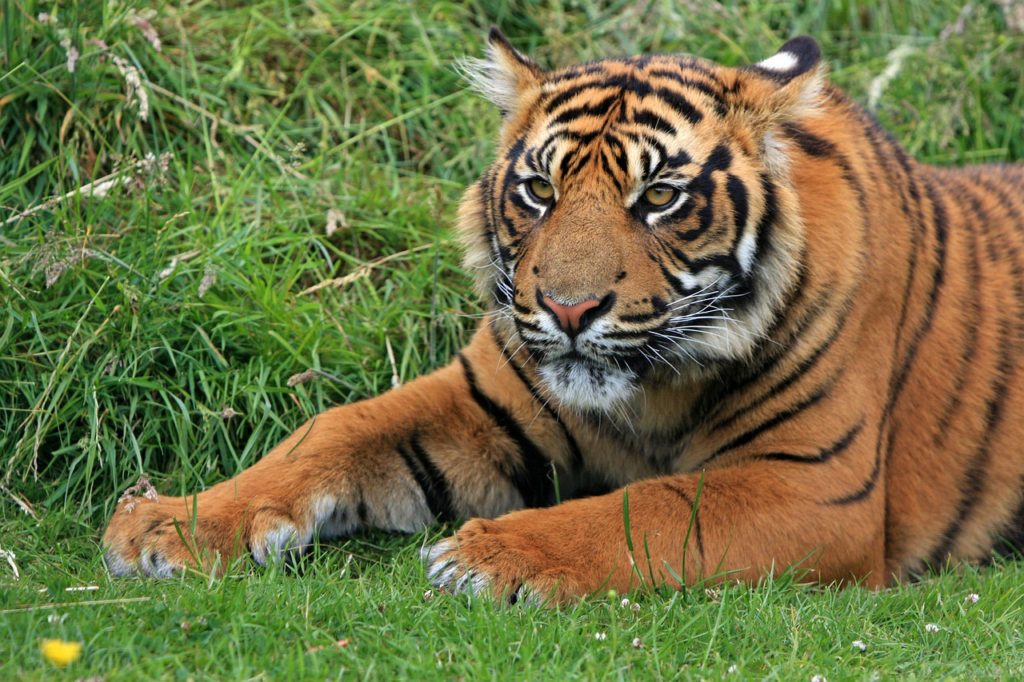 ---
Eureka Springs is obviously full of intriguing charm and history. Which of these things to do in Eureka Springs would you like to try?
---
Like this post? Save it on Pinterest!