How To Spend One Day in Miyajima and Hiroshima
Miyajima Day Trip & Miyajima Itinerary
Are you ready to experience hidden beauty in Miyajima Island or the emotionally powerful, Hiroshima? Well, then this Hiroshima Itinerary with a Miyajima day trip is perfect for a short stopover. Hiroshima was a very humbling experience for us that has left a mark for a lifetime.  But, before we introduce you to the history of Hiroshima we want to introduce you to nearby, Miyajima Island.
We've been to Hiroshima and Miyajima twice now and each time has been very different. The first time we traveled by train and the second time we traveled by rental car but for the sake of this guide, we're going to tell you about traveling to Miyajima via public transportation. If you want to know more about renting a car and driving in Japan check out our this post.
When we arrived in Hiroshima we took the train to Hiroden-Miyajimaguchi Station which is closest to the JR Ferry that will take you to Itsukushima Island (also known as Miyajima Island) to visit the iconic Floating Shrine and see the island. Since we had our JR Pass the ferry was no extra charge otherwise it is 180 yen one-way.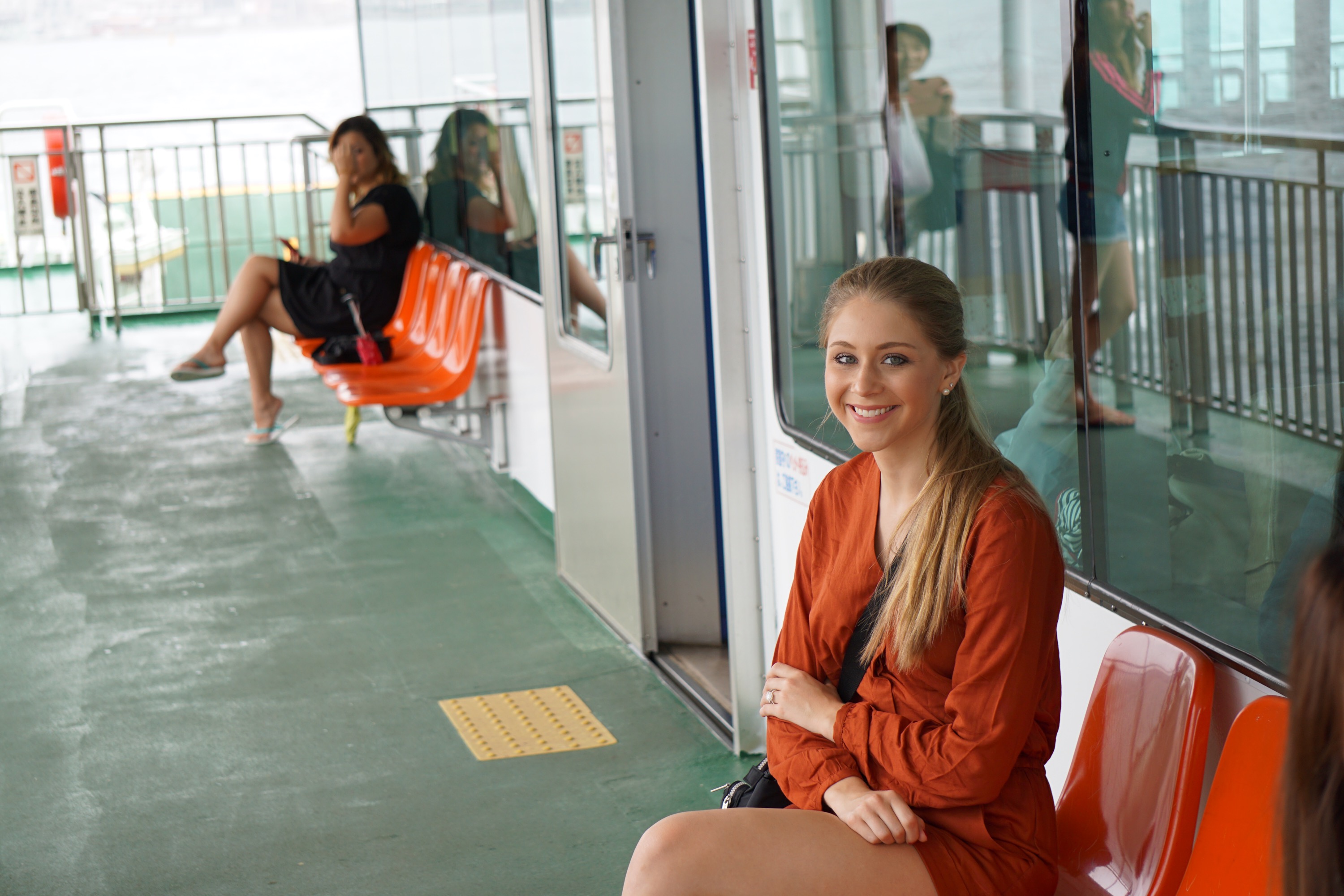 The ferry ride is a short trip and allowed us to view the floating shrine on the water as we pulled up. We also noticed after exiting the ferry that there is A LOT of deer on the island and it immediately reminded us of Nara Park. They are super friendly, but don't leave them alone with your bags – They will eat anything! They even tried to eat our umbrella.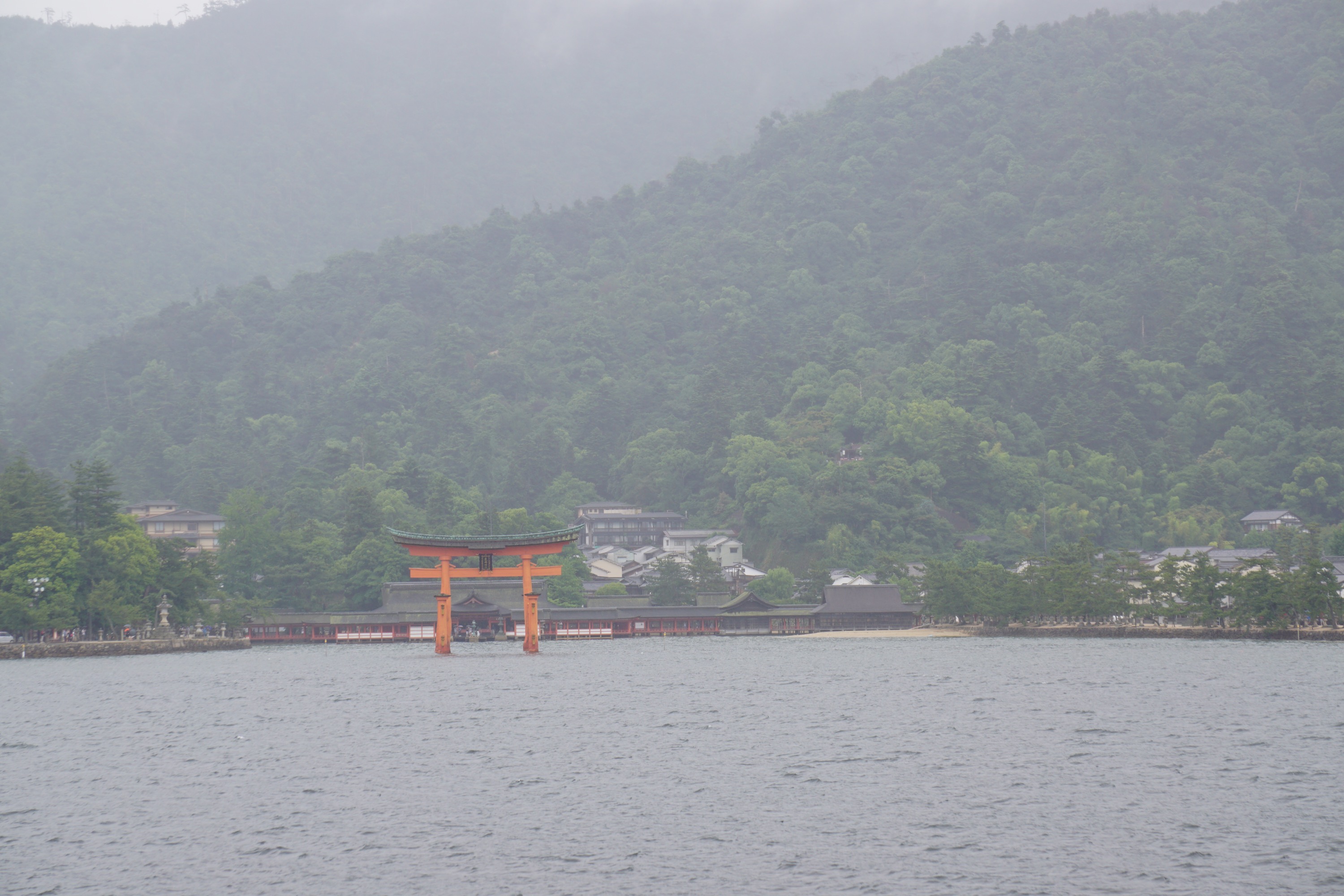 While on Miyajima Island your first stop should be to one of the nearby momiji manju shops. Momiju manju is a maple leaf shaped buckwheat and rice cake that is filled with a variety of flavored custards or red bean paste.  Each momiji manju shop is reasonably priced at roughly 180¥-220¥ a piece. Our personal favorites were the classic red bean, lemon, chocolate, and maple.
After, you can stroll down Omotesando Street to grab some sweet treats or snacks on your way to the Floating Shrine, which at high tide you can witness it at its best. But at low tide, you can walk out to where the water once was and even touch the shrine!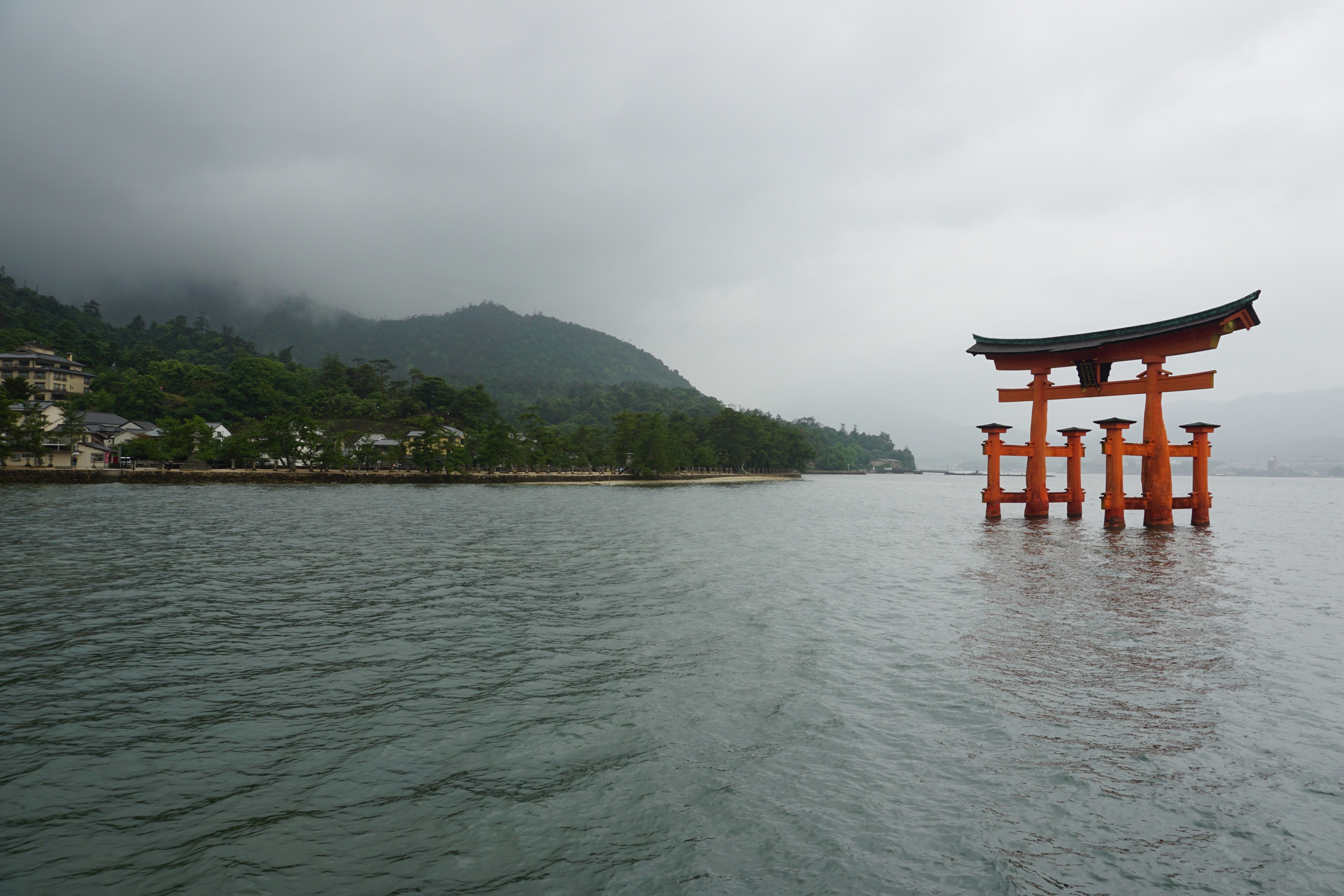 If you are visiting during low tide, make sure you DO NOT put any coins in the cracks of the shrine. You might notice that others have done this, but it does not bring you good luck, vibes, or anything of the sort. Instead it caused the wood to crack and split more which, in the end, has damaged the shrine tremendously. In fact, as of June 2019 the floating shrine will be under construction to repair such damage.
Our favorite time to visit Miyajima Island is at sunrise or sunset. The way the sky looks on the water and by the mountains is truly something magical. Most people gather together on the side closest to the temple. But we recommend walking to the other side where there is a beach if you'd like to have a quiet place that's more secluded.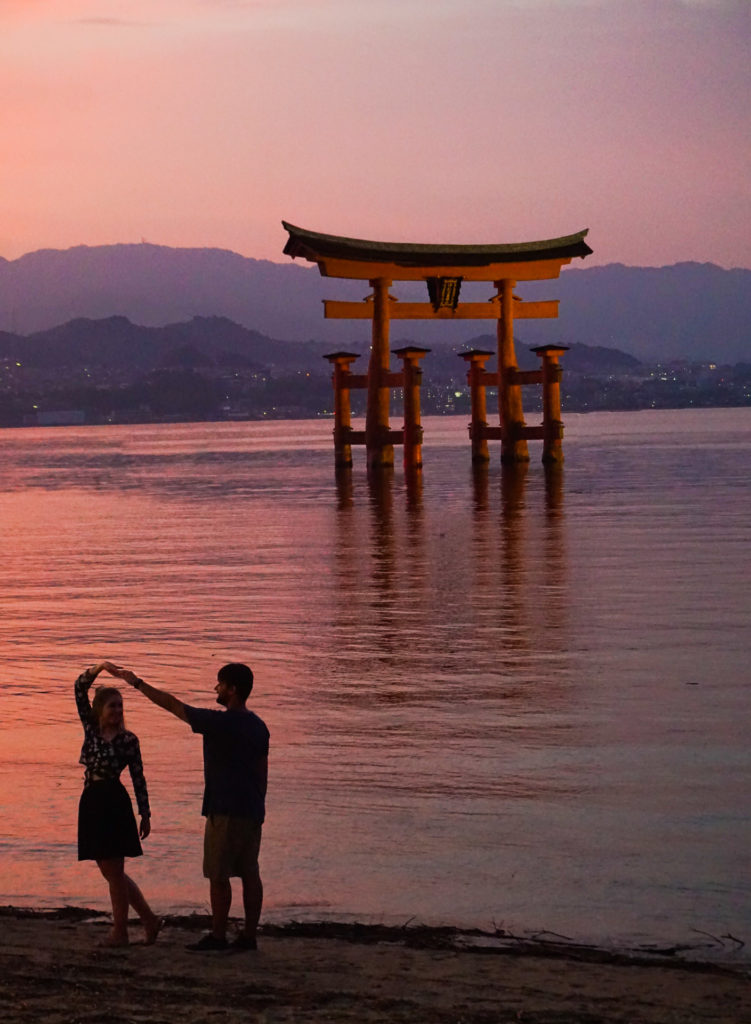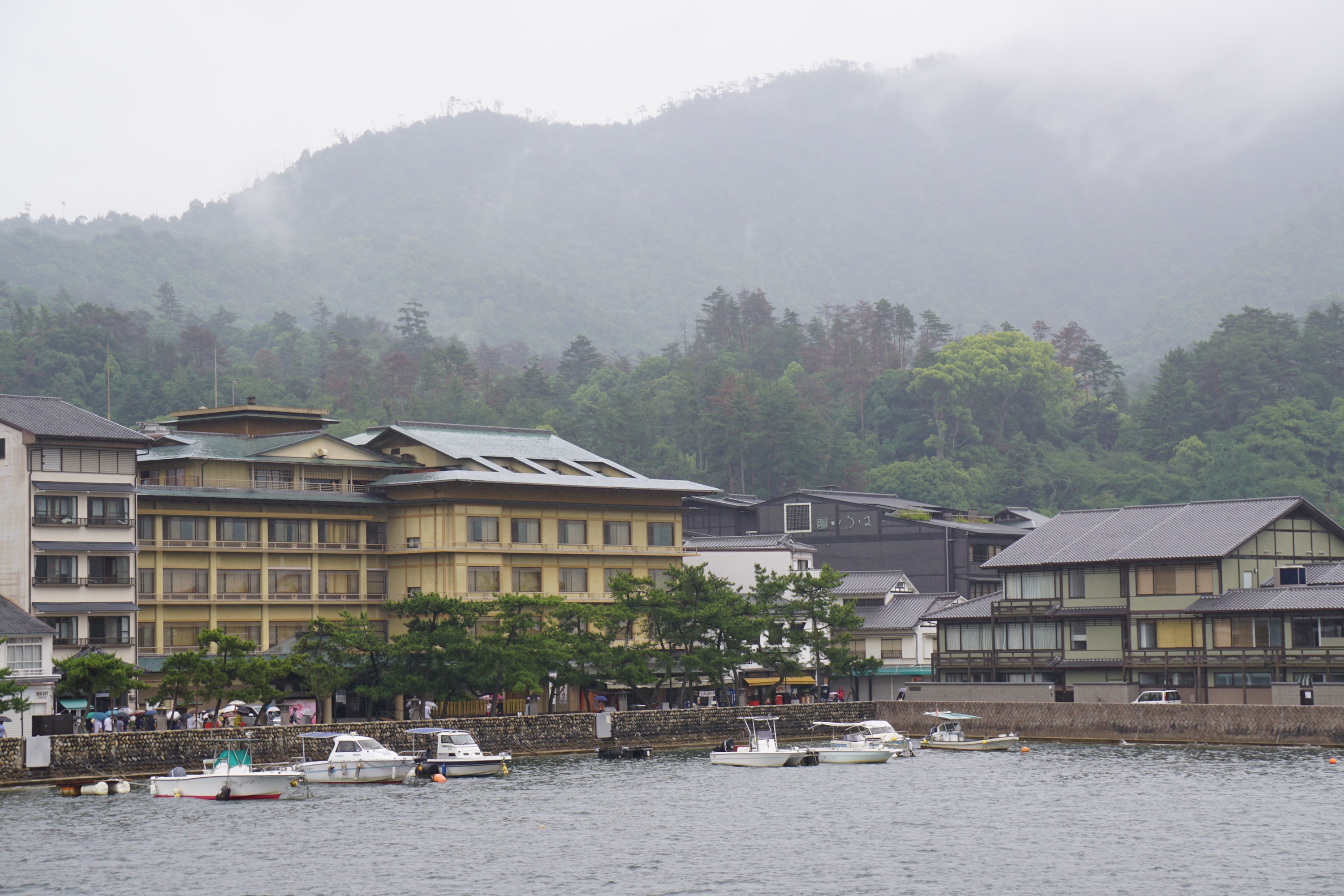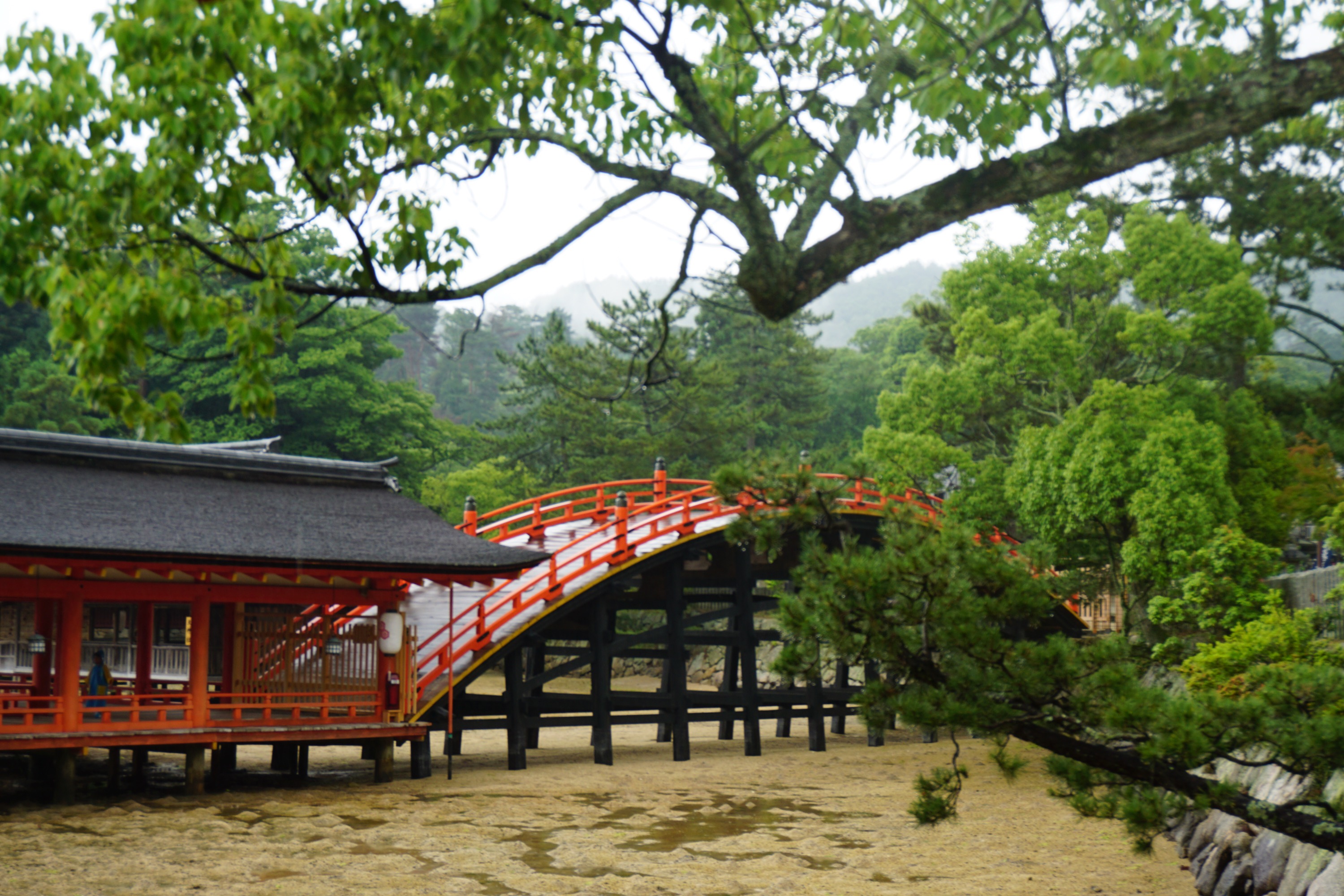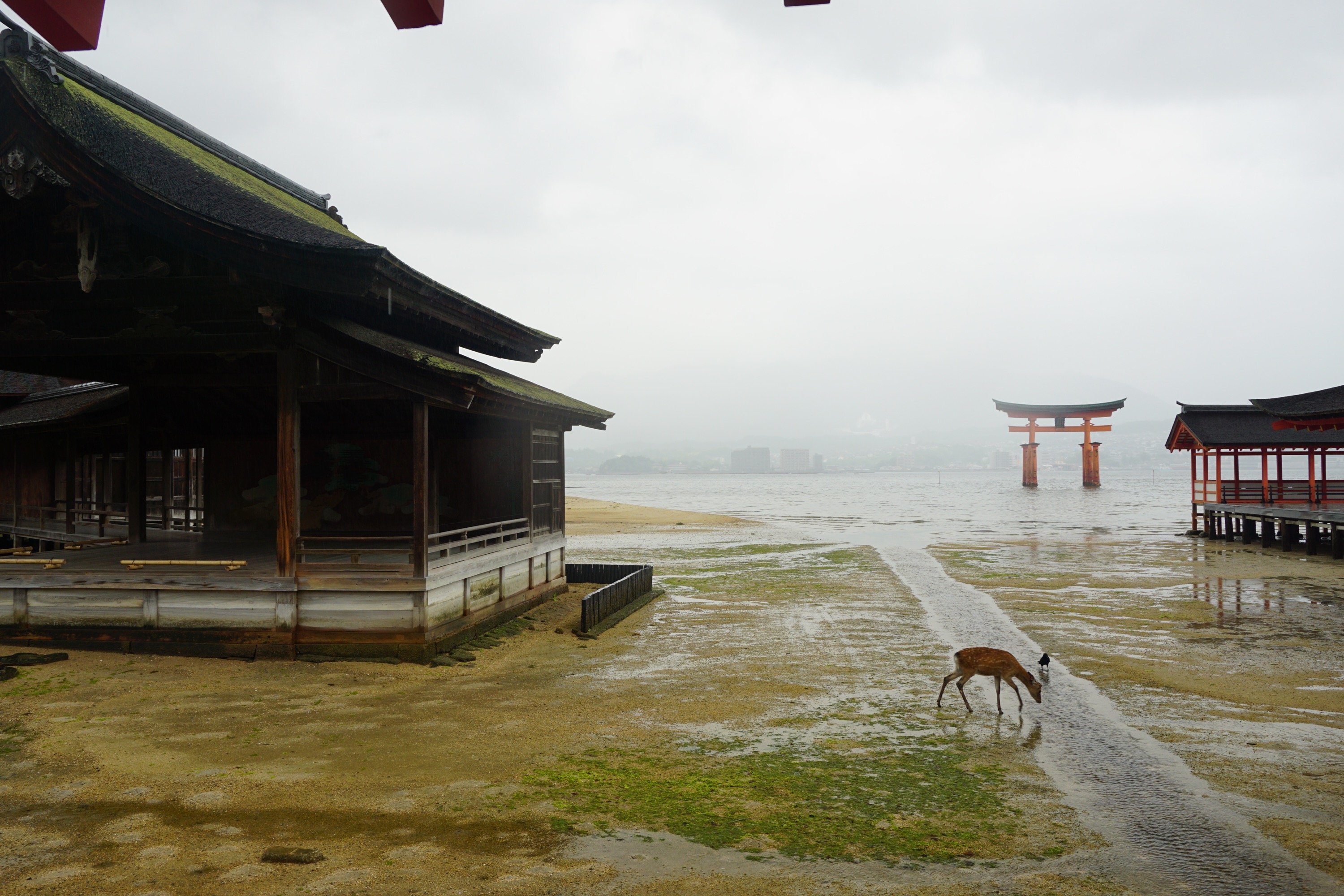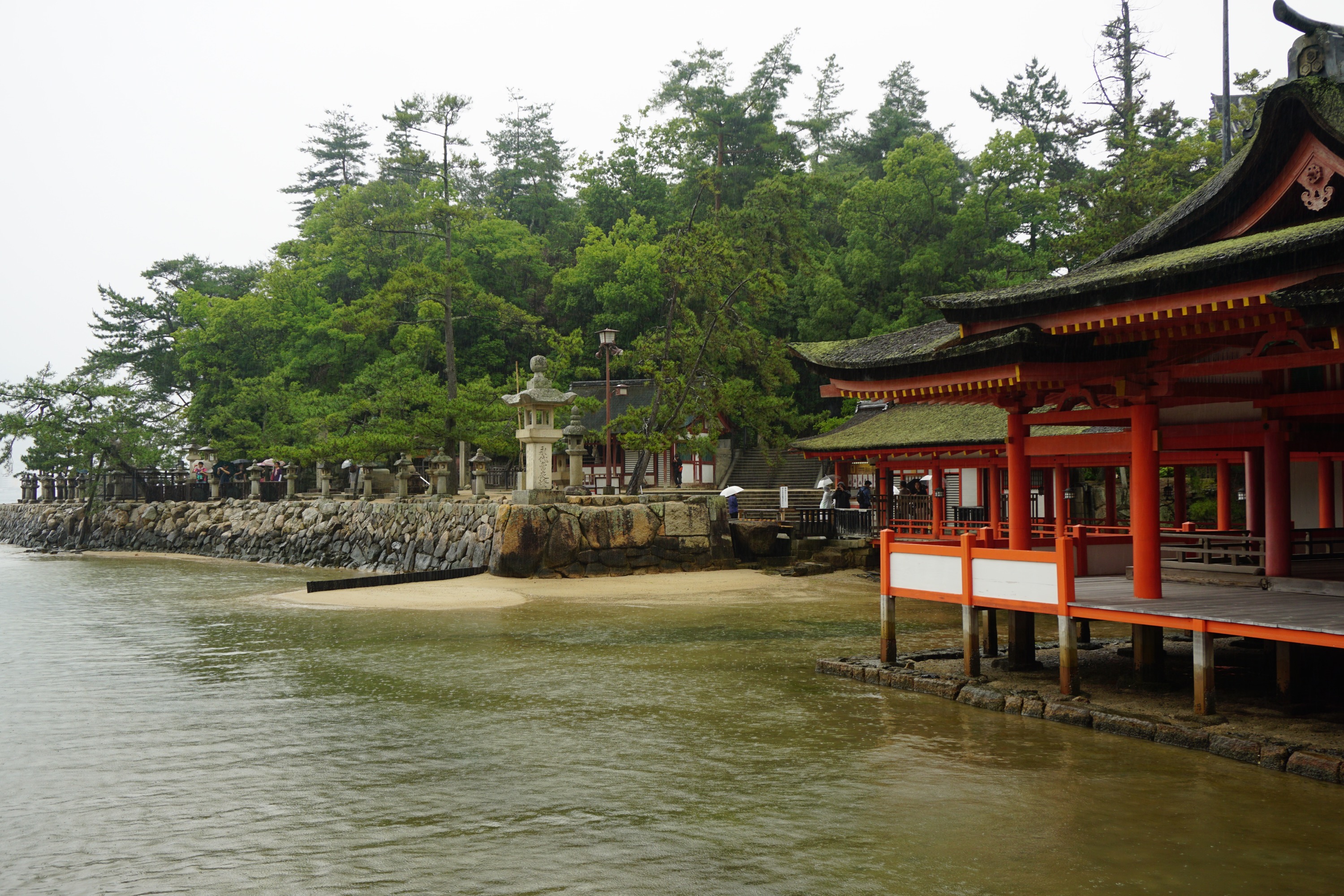 ---
Hiroshima Itinerary
"This is our cry, this is our prayer, peace in the world."
We first started our time in Hiroshima by visiting the Atomic Bomb Dome a Japanese World Heritage Site where the first atomic bomb was initially dropped; the Children's Peace Memorial to commemorate the many children that lost their lives, and the Peace Memorial Museum. All of which was unforgettable and moving. Many people that were just small children when this catastrophic event happened were there speaking to local school children.
As a young child, I (Kallsy) remember reading a book titled A Thousand Paper Craneswhich told the true story of Sadako and how she believed that if she could make 1,000 paper cranes her wish would come true. Unfortunately, Sadako was not able to fulfill this dream and passed away due to the after-effects of the atomic bomb. When you look at our album from Hiroshima, you will see the top of a statue that has the images of children. This was a memorial for Sadako and so many other children that were lost. Seeing the devastation and loss in this perspective was something we could never have imagined. But it was also encouraging to see how only after 70 years a city has overcome every obstacle and rebuilt.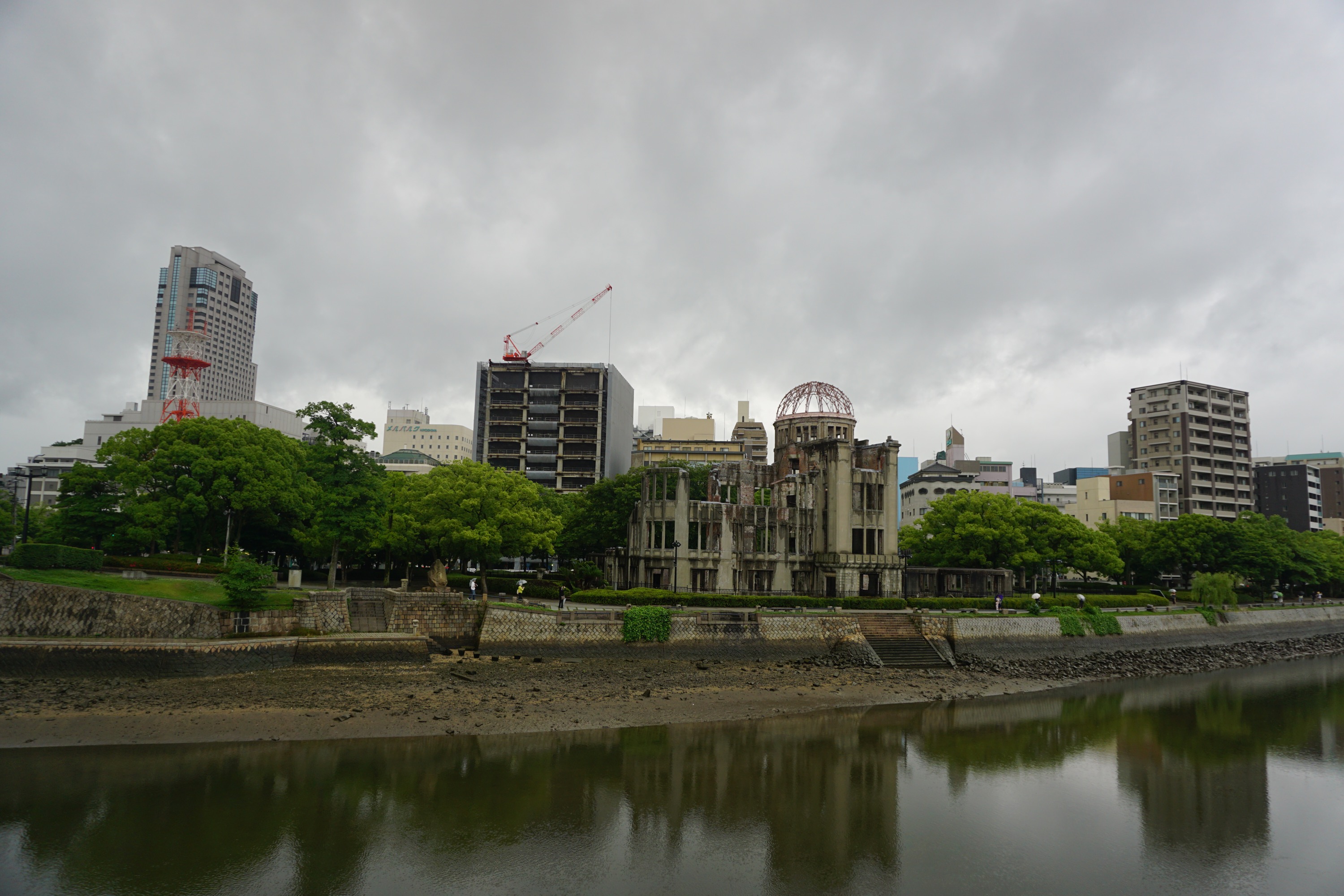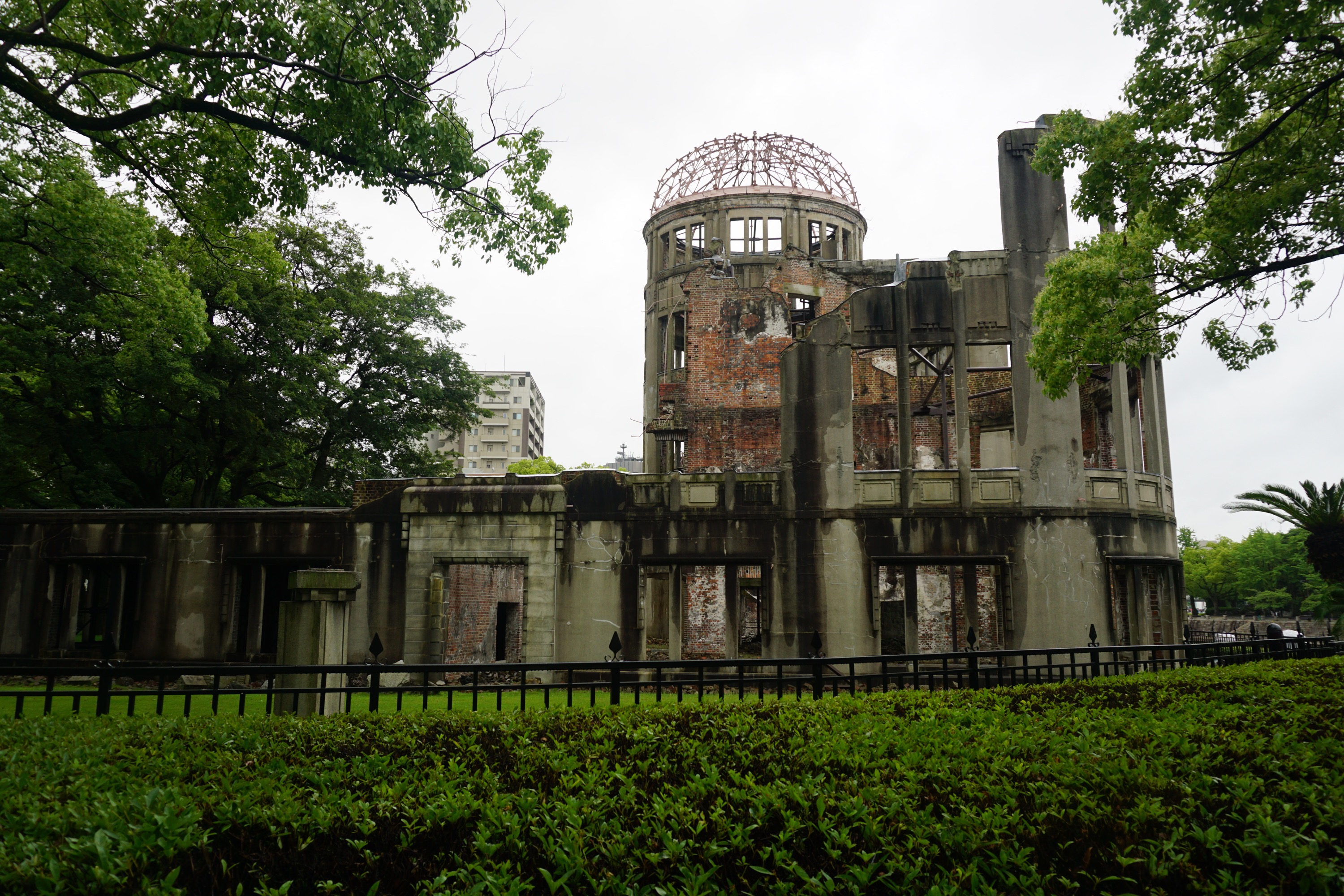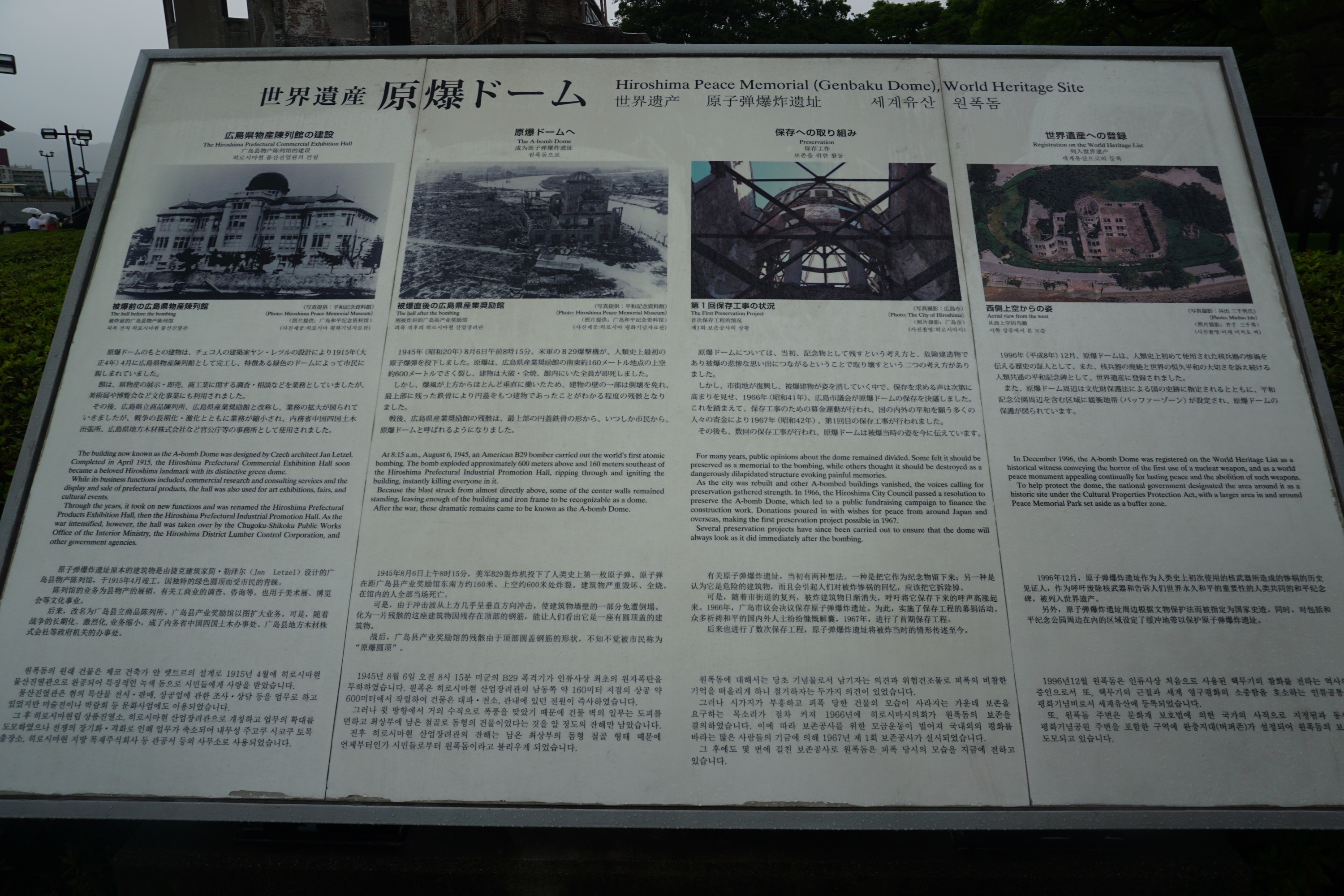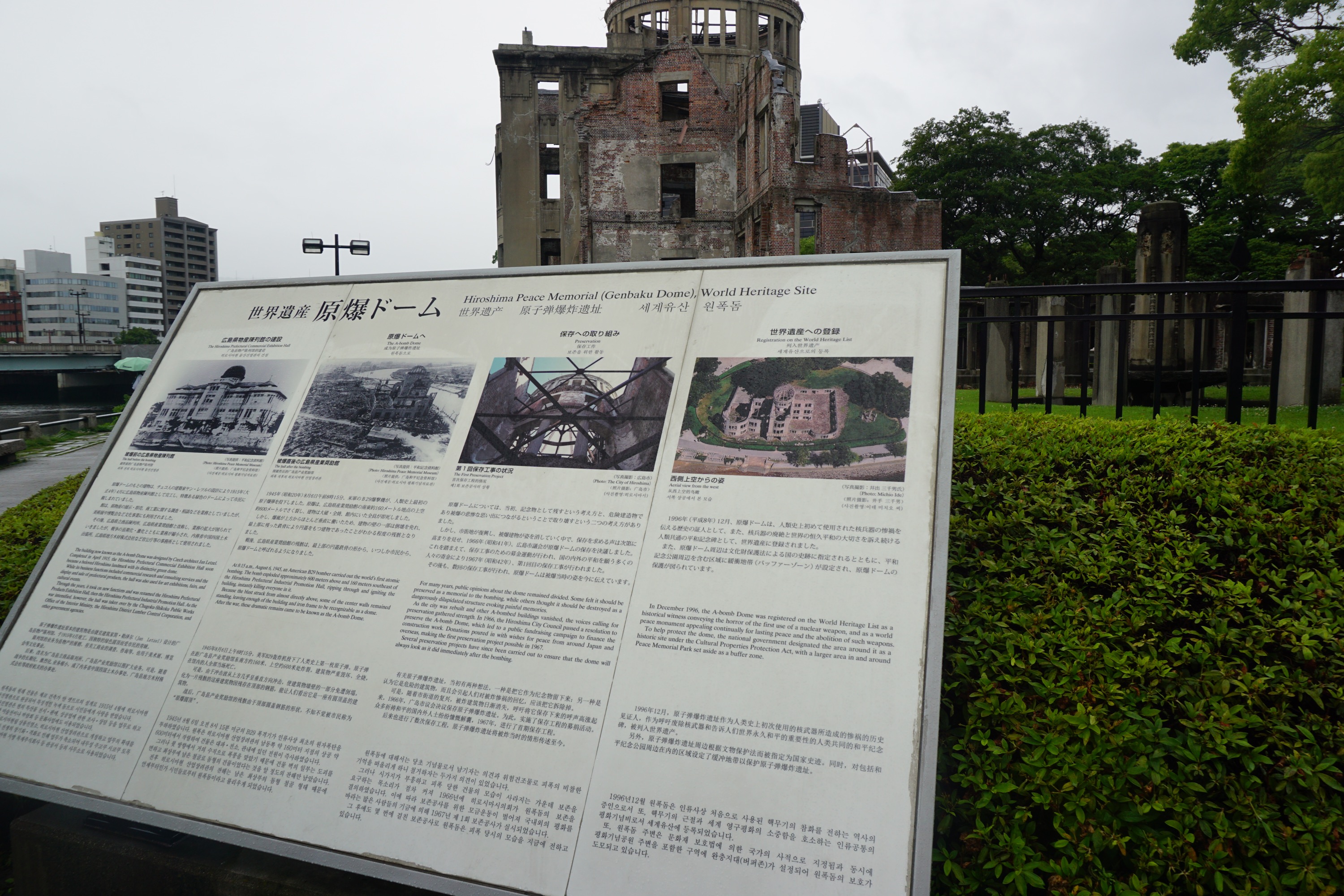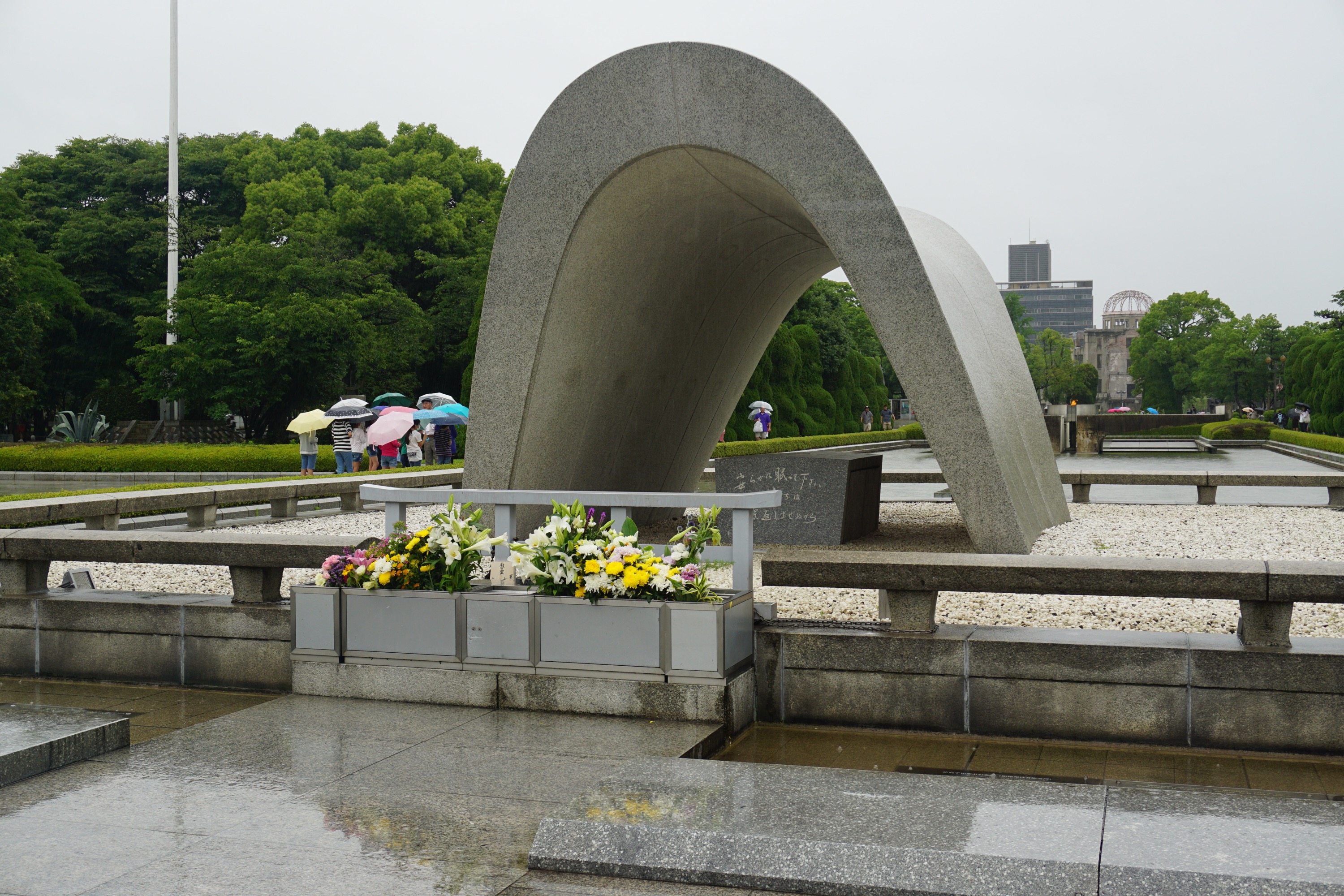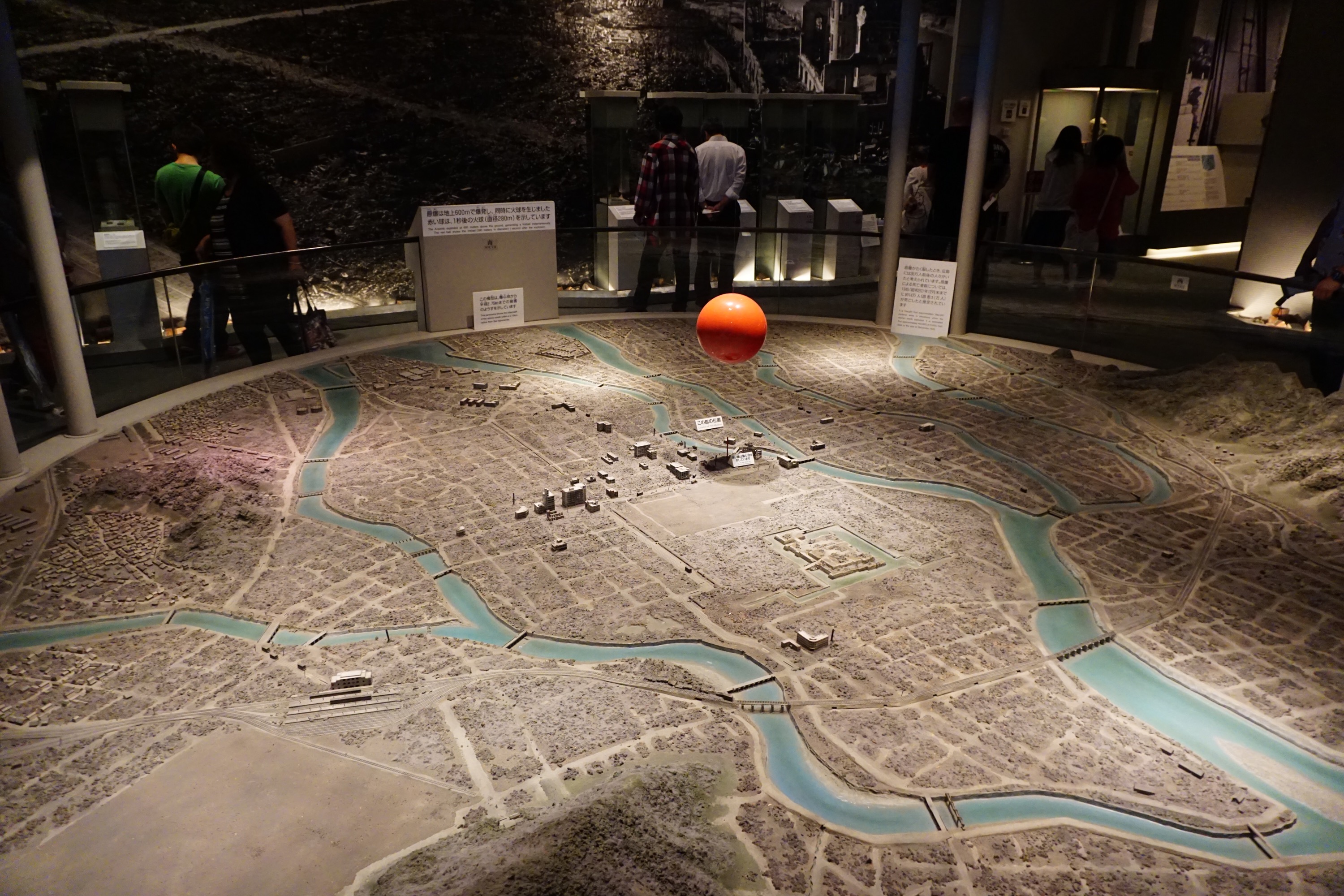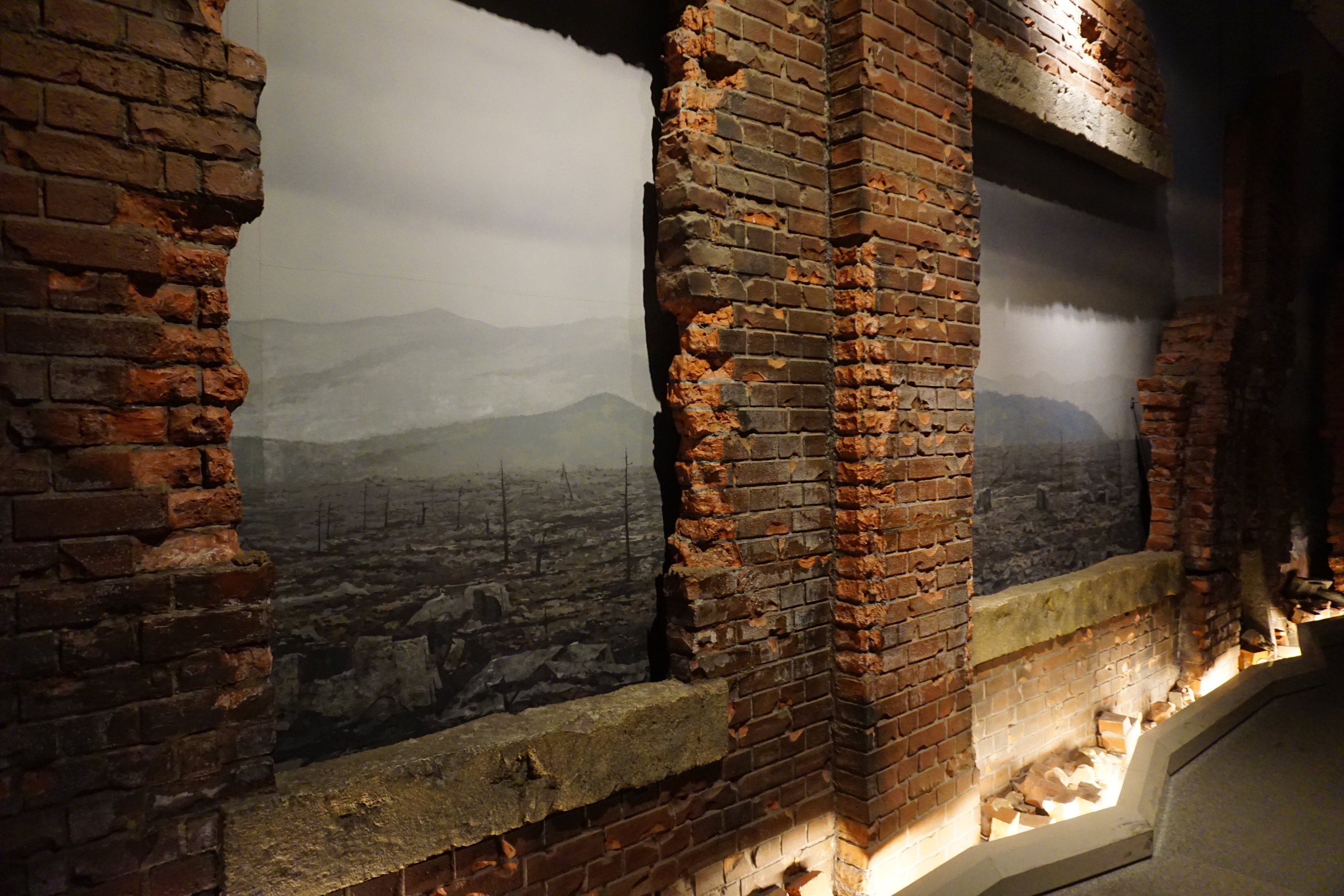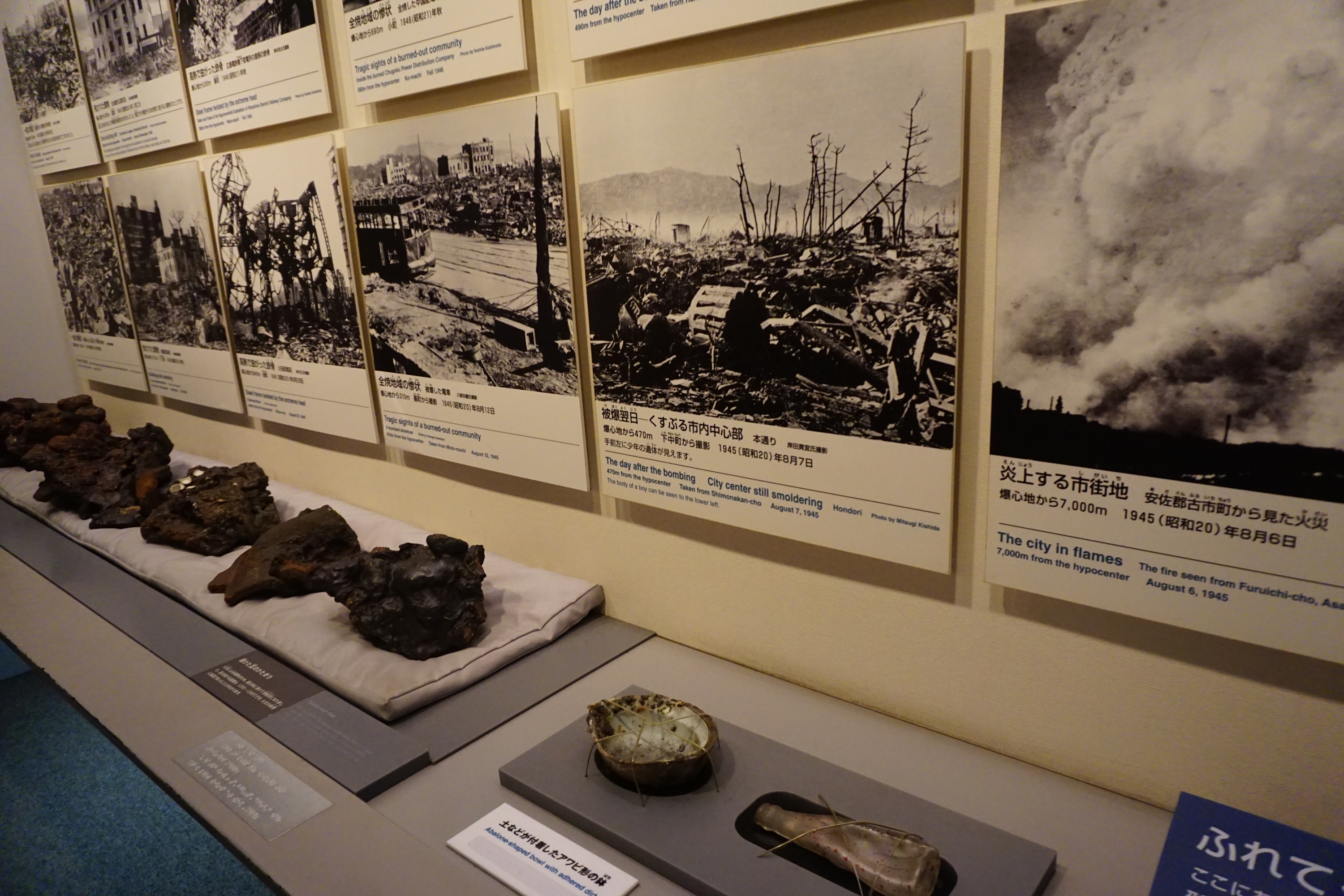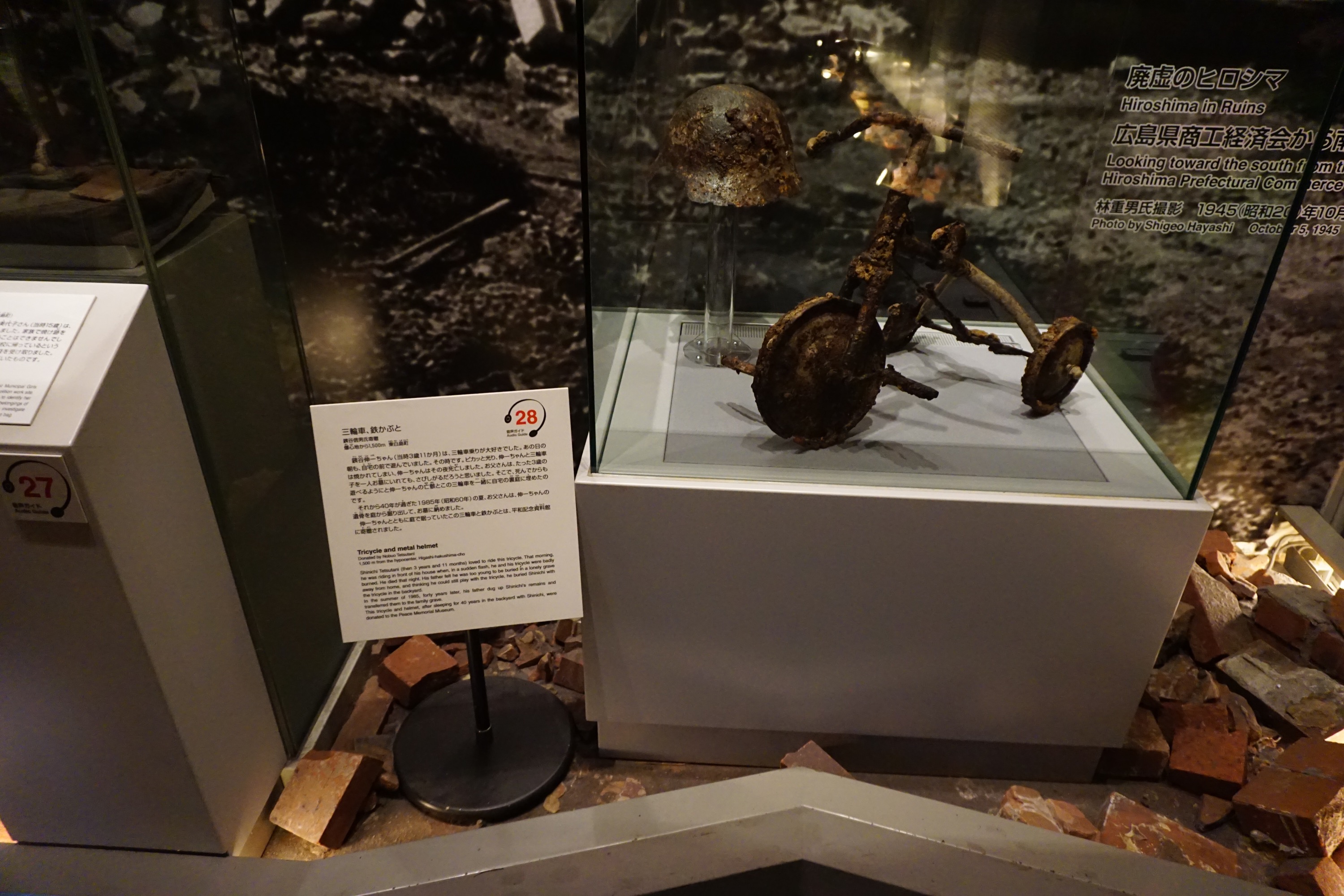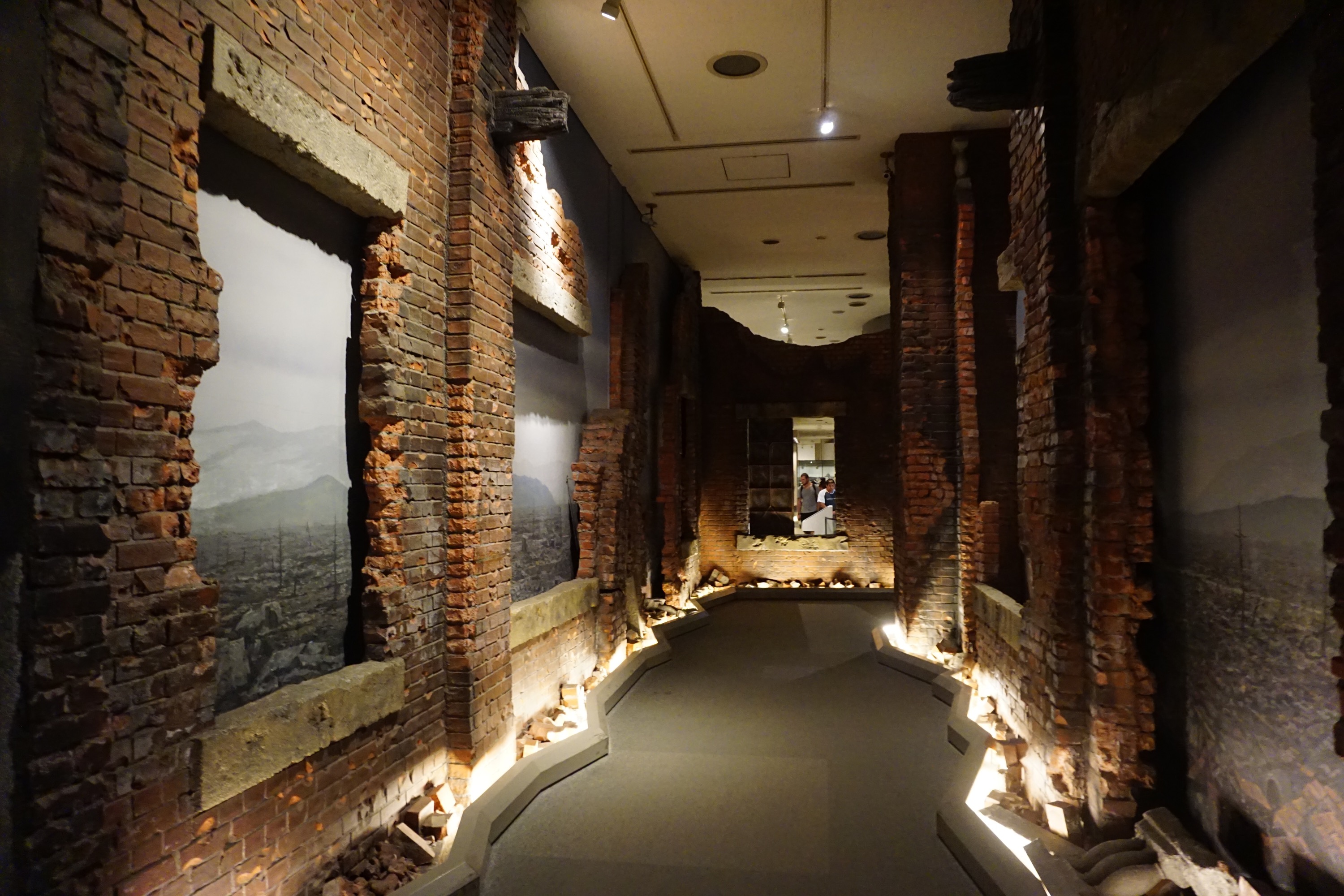 ---
Where to eat from Hiroshima to Miyajima
Hiroshima is known for its excellent okonomiyaki, Hassei in Hiroshima was terrific with its portion size and the ability to customize your own plate.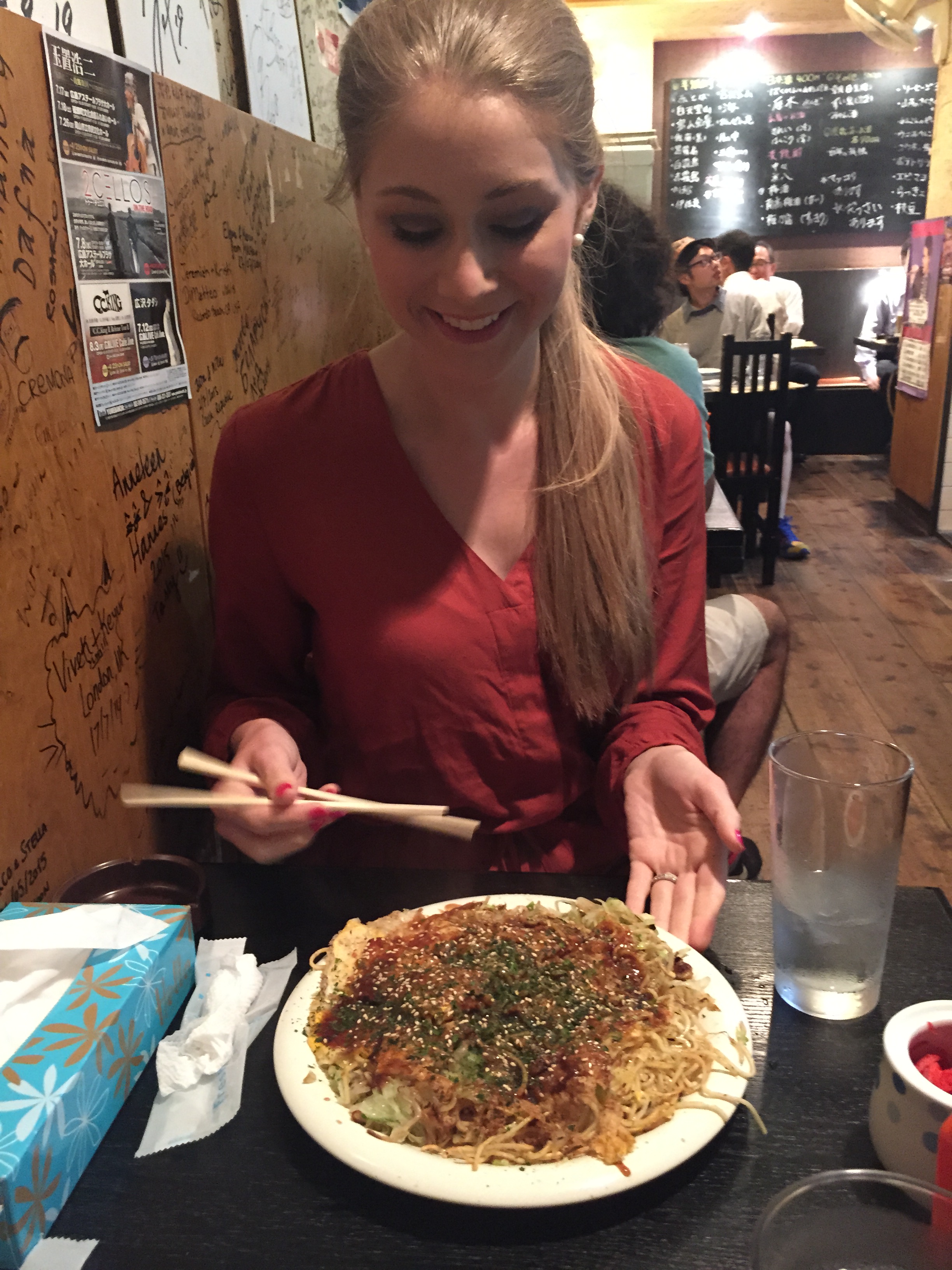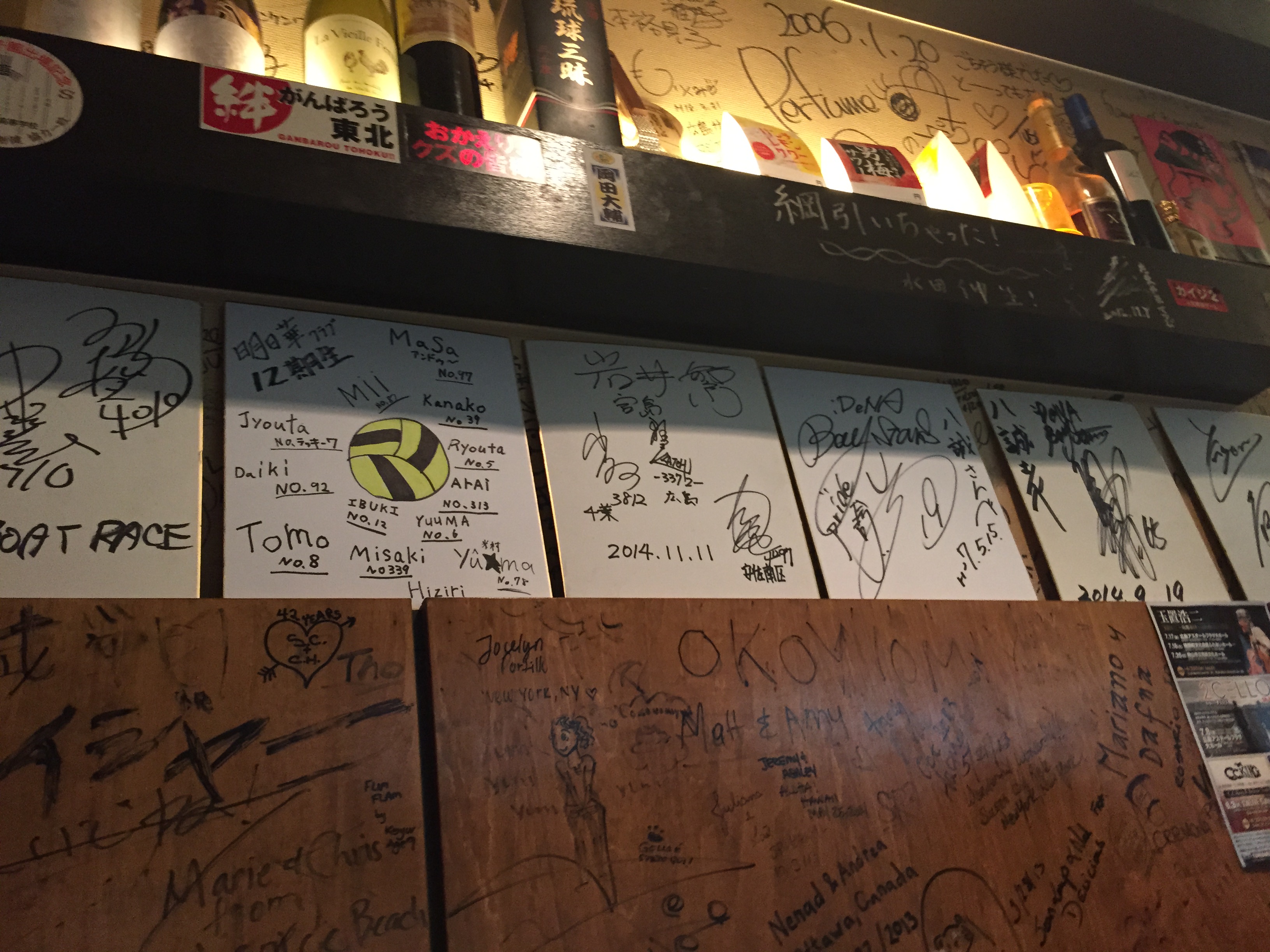 ---
Accommodations for your Hiroshima to Miyajima Itinerary
Since we only stayed one night in Hiroshima, we decided to stay at the Mitsui Garden Hotel. The Mitsui Garden was reasonably priced at 5,090¥ ($48USD) a night. The room was a great value, considering the room was comfortably sized for two people on a one night stay and very clean. It has all basic necessities such as a coffee maker, private bathroom, TV, mini-fridge, and toiletries. But if you are planning to stay for longer than 2-3 days, you might want to find a place that is a little more spacious.
---
Transportation from Hiroshima to Miyajima Island
One unique characteristic of Hiroshima's public transit was the electric streetcar. These above-ground trolleys operate very similarly to other public transit in Japan. To utilize the street cars (Hiroshima Dentetsu) first find a streetcar stop/station for your desired car. Utilizing Google Maps can be very beneficial in determining which car you need, what station, and how much it will cost. As similar to buses, enter the streetcar through the "entrance doors", and pay via cash or transit card when exiting. If you are traveling to Miyajima Island from Hiroshima you will take the streetcar to the JR Ferry. The JR Ferry will take you to the island in roughly 10 minutes for only 180¥ ($1.70USD) each way or for free with the JR Pass.
---
While you may not need numerous days while visiting Hiroshima or Miyajima Island, it is worth the trip simply for the harrowing history, incredible beauty, and difference in culture. What would you add to your Hiroshima to Miyajima Island itinerary?
After getting a good nights rest, you can pack up and headed to the hot spring town, Kinosaki Onsen.
Like this post? Click and pin for later!