24 Hours Visiting A Kinosaki Onsen Ryokan
One experience you should have while in Japan is staying in a traditional Japanese ryokan. A Kinosaki Onsen ryokan will give you a full pampered experience. Coming from Hiroshima, we took the Shinkansen to Himeji Station then took the Hamakaze JR line to Kinosaki Onsen. As denoted by the name, Kinosaki is the onsen district of the city of Toyooka. Onsens are the traditional Japanese baths, typically with water from natural hot springs. Kinosaki has been regarded as one of the best onsen towns in Japan, with over 1,400 years of onsen history.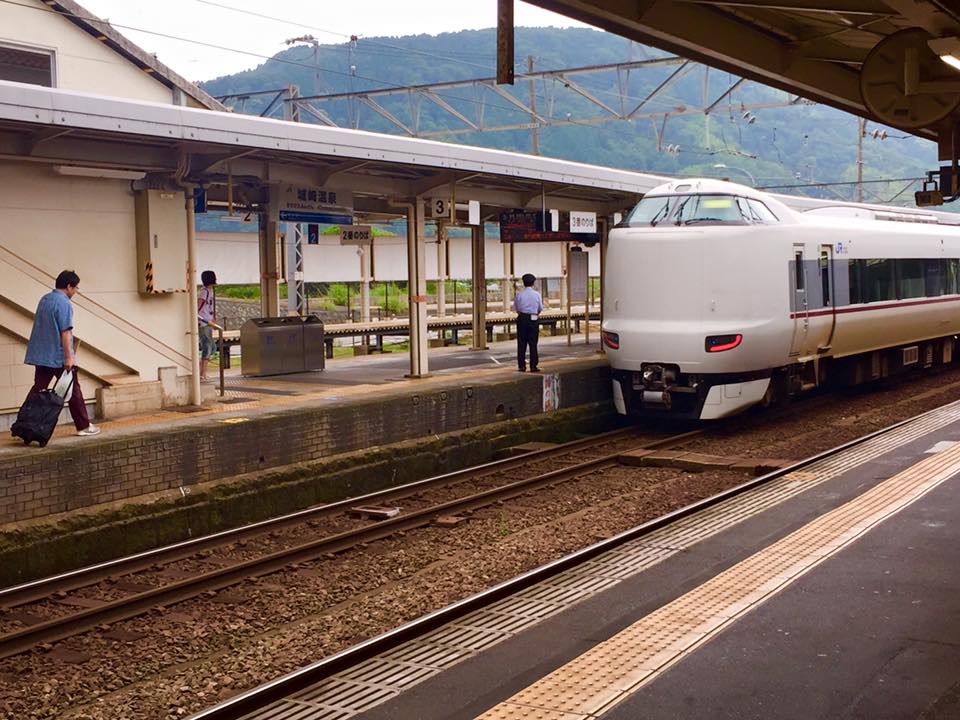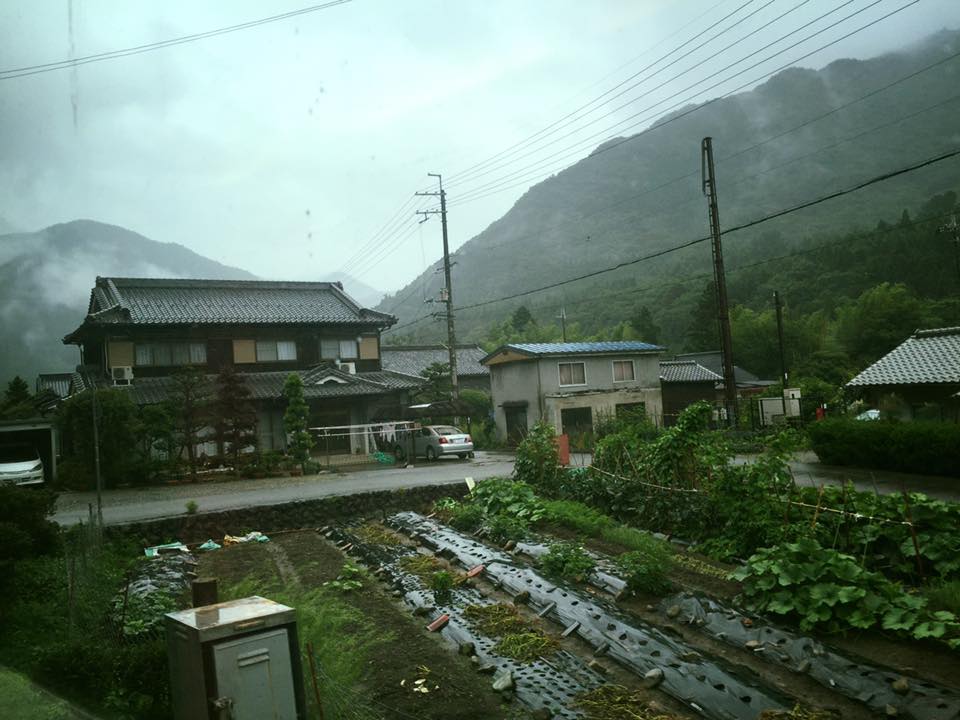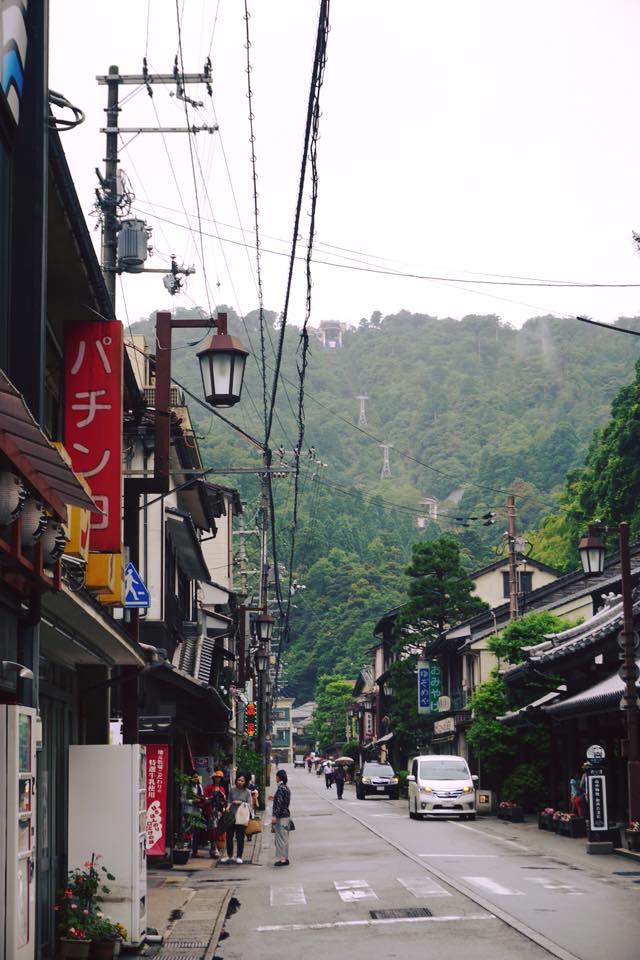 ---
ACCOMMODATION: Nishimuraya Honken – Kinosaki Onsen Ryokan
As we said, whatever you do, you MUST book a ryokan during your stay in Kinosaki Onsen. We booked a room for one night at the Nishimuraya Honkan a Kinosaki Onsen ryokan. With a history of 150 years, Nishimuraya is a luxurious ryokan with various onsen (some private), exquisite dining, beautiful gardens, and an onsite museum. We wanted to have a day of relaxation between all our days of heavy travel, and the traditional Japanese ryokan was the perfect way to do so. We elected to splurge on a room with a private garden and onsen so we wouldn't have to book specific times.
Cost: 45000 JPY – 55000 JPY/night
The Lobby
Upon arrival, you will be warmly greeted by the staff of Nishimuraya Honken. They will assist you in checking in, arrange your meal times, and any other additional on-site experiences you wish you enjoy. During our stay we found out our train ticket was booked for early the next morning and would not be able to enjoy our traditional Japanese breakfast due to the time. Staff assisted us in rearranging our train ticket so we were able to stay longer and enjoy this experience. In the lobby you will find a gift shop, cozy bar area, and other places to sit and relax.
---
The Gardens
Something else that is very special and unique to Nishimuraya Honken is their on-site gardens. The gardens are perfectly manicured and very tranquil to spend time in. There is a place to pray, enjoy the koi fish, and walk around while gazing at the beauty of the garden.
---
Our Room With Private Onsen
If you are looking for to have an experience of ultimate luxury and romance, we recommend staying in a room with private onsen. Our room was quite spacious and had an on-suite private bathroom, large vanity including toiletries, outdoor shower, and private onsen to relax in during the day or evening. Nishimuraya Honken also provided us with Yukata to wear while we were out and about from our Kinosaki Onsen ryokan. In the evening after dinner, your table and chairs are removed and your futon beds are placed on the floor and fluffed.
---
Kaiseki Dining
During our stay at our Kinosaki Onsen ryokan, we elected to have the traditional Japanese meals in the form of Kaiseki dining. Kaiseki is a multi-course dinner that often features small portioned, artistically arranged dishes. We found the food to be wonderful, but a some of the dishes may required a certain palate. A few of the traditional dishes we tried were: uni (sea urchin gonads), Sazae (horned turban sea snail),  and Chirimen Jako (young salted dried sardines or anchovies). For more information about this kaiseki style meal check out this blog post on Japanese cuisine!
---
THE TOWN OF KINOSAKI ONSEN
While we enjoyed our Kinosaki Onsen ryokan the majority of our time in this quaint town, we also took a nice walk through the streets of Kinosaki Onsen. There are various local souvenir shops, sweets shops, and small restaurants. We stopped at a place called Gubigabu and enjoyed a nice afternoon snack of a cheese platter, which was not like most cheese platters you'd find, and hot cakes that were delicious!
Another thing to try while in Kinosaki Onsen is the "Onsen Flavored" Ramune. The flavor tastes similar to sprite or 7up but with  light floral hints and a bit less sugary. It's the perfect, refreshing beverage to enjoy while strolling the streets.
---
While our visit to a Kinosaki Onsen ryokan was brief, we enjoyed every moment of this beautiful town far from the hustle and bustle of the big cities and deep into the mountains of Japan.
After enjoying our relaxing stay in Toyooka we hopped on a train to our next stop, Tokyo!