7 Places To Visit On A Colorado Road Trip
Looking for the perfect USA road trip destination? A Colorado road trip is a clear winner! From the beautiful, serene mountains, epic winding roads, and tons of places for foodies there are many things to do in Colorado. Ready to move fast? Eight days in Colorado is plenty of time to get a good feel for all there is to offer or extend your stay and enjoy relaxing on your tour of the Centennial State.o
---
COLORADO SPRINGS
COLORADO ROAD TRIP: DAY ONE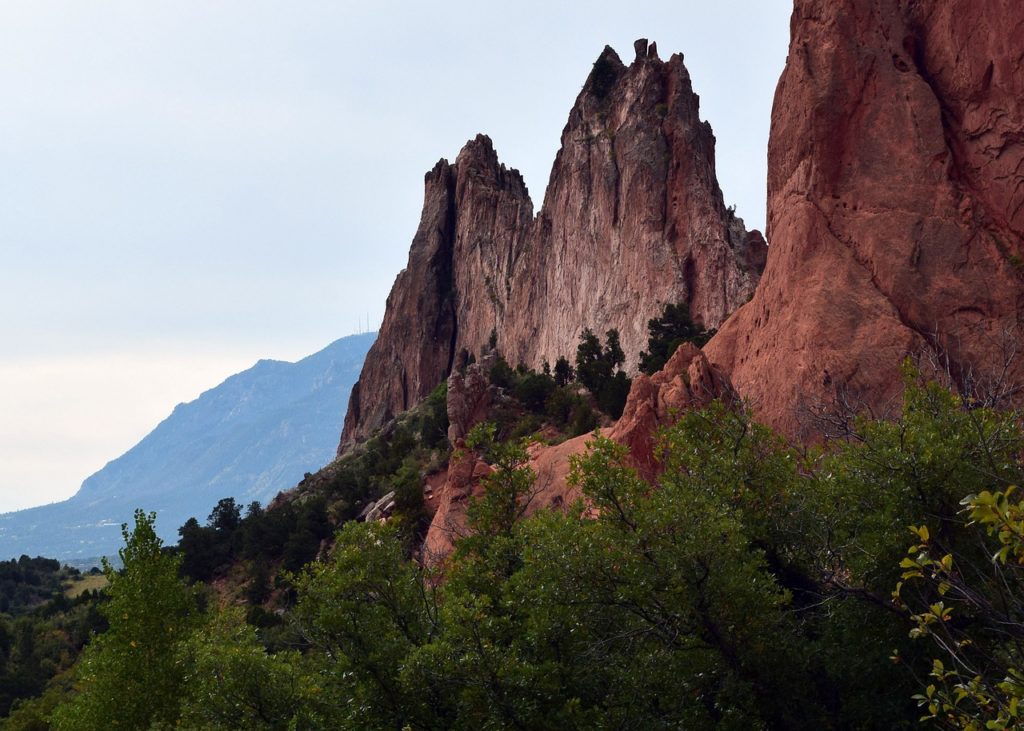 The Highlights
Power up for the day at Over Easy a made from scratch, swanky breakfast joint where you can build your own Bloody Mary!
Location:  28A S. Tejon St.
Hours:  Sunday-Saturday: 7am-2pm
Next, venture on over to Pikes Peak where at 14,115 feet and 19 miles up you'll be at a loss for words. Don't think you can make the trek? That's okay! You can also drive your personal vehicle to the top ($12/adult, $5/child, $40/car load max of 5) or take a ride on the Pikes Peak Cog Railway ($38/adult, $20.50/children).
Ready to explore more beautiful outdoors? Garden of the Gods will intrigue you with incredible rock formations.
After a long day of hiking check out, Amanda's Fonda a local Mexican restaurant with terrific food and margaritas.
Location: 8050 N Academy Blvd., Colorado Springs
Hours: Sunday: 10am-9pm, Monday-Thursday: 11am-9pm, Friday & Saturday: 11am-10pm
---
GREAT SAND DUNES STATE PARK
2 hr 45 min from Colorado Springs
COLORADO ROAD TRIP: DAY TWO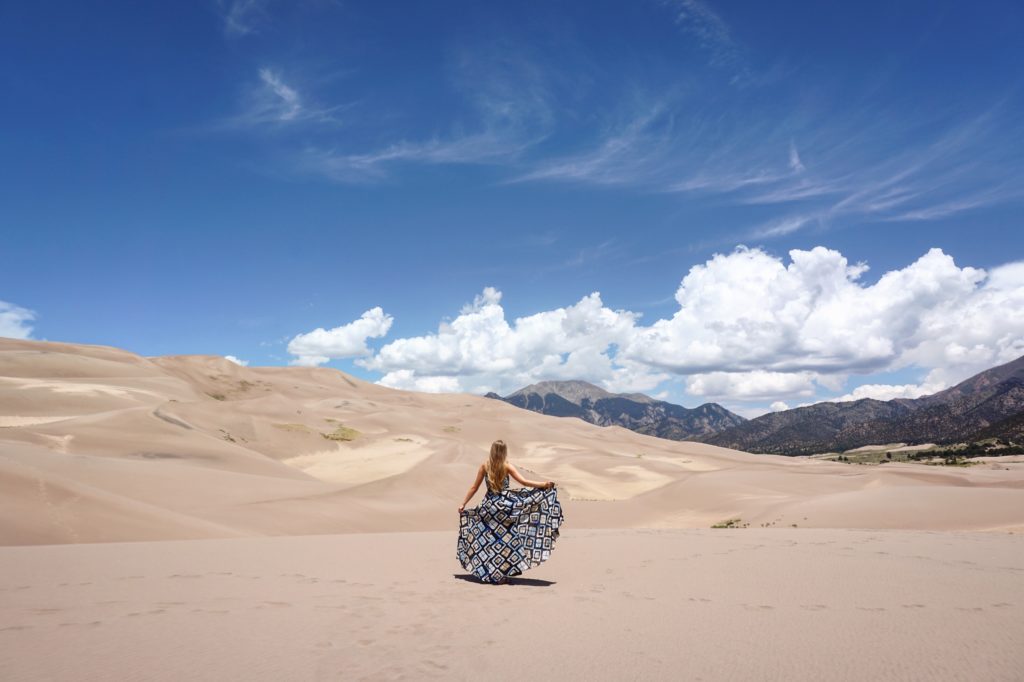 The Highlights
Great Sand Dunes National Park is 85,000 acres of sand dunes and is home to the tallest sand dune in North America (750′). Depending on how much rain there has been, there are streams that flow around the dunes and are popular for cooling off while visiting the dunes.
Want to go sandboarding or sand sledding? Stop by the visitor center to get your rental for only $20 a day.
Feel really adventurous and have 4WD? Take the Medano Pass Primitive Road en route to your journey to Great Sand Dunes National Park where you'll discover lush forests, fields of wildflowers, and camping sites.
---
ASPEN
3 h 30 min from Great Sand Dunes
COLORADO ROAD TRIP: DAY TWO – THREE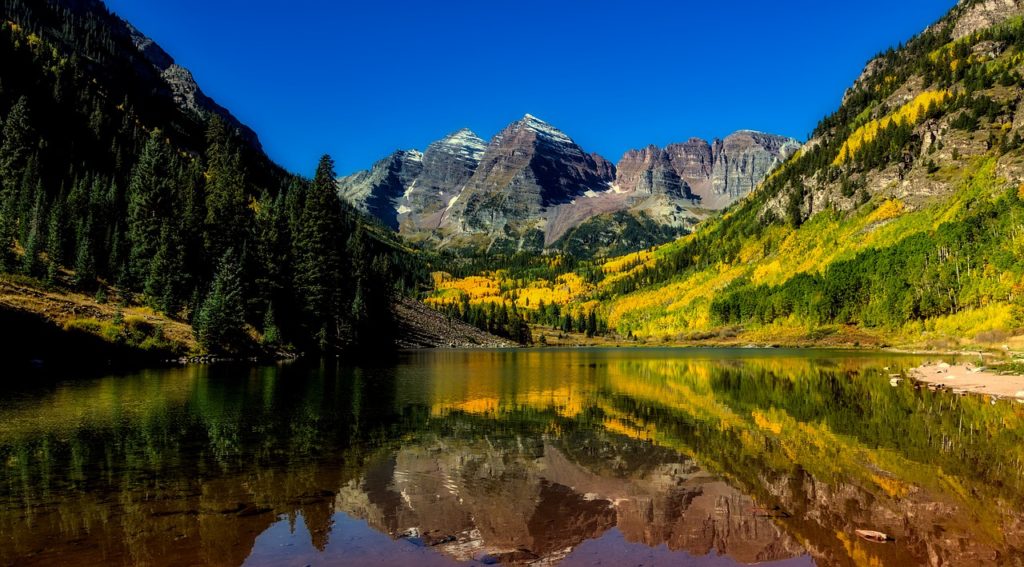 The Highlights
After making the drive in from Great Sand Dunes National Park, settle in for a romantic evening at Creperie du Village.
Location: 400 East Hopkins Avenue
Hours: 11:00am-11:00pm 
Wake up bright and early to experience Maroon Lake in all her glory at sunrise! Stay a few hours, take it all in. 

Looking for a scenic drive? Independence Pass is full of gorgeous mountain range views and winding roads. There are also many hiking trails nearby, Grottos Falls is a pretty one and even features an ice cave.
ACCOMMODATIONS
The Westin Snowmass Village
Location: 100 Elbert Ln, Snowmass Village
Rates: $150-$250/night
---
GLENWOOD SPRINGS
1 hr from Aspen
COLORADO ROAD TRIP: DAY THREE – FOUR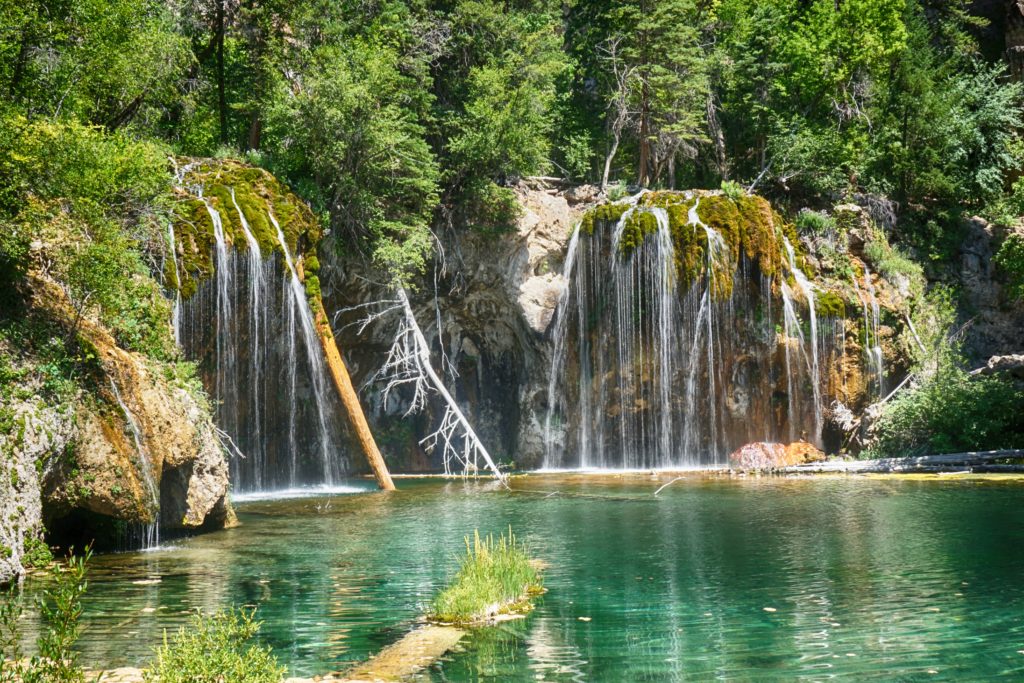 The Highlights
Upon arrival, make your way to Hanging Lake Trail, and feast your eyes on the beauty of a spot full of mystery and gorgeous vivid colors.
After, grab lunch at Glenwood Canyon Brewery where you can try Colorado craft beer and replenish your energy with some quick fixes.
Location: 402 7th St, Hotel Denver
Hours: 11:00am-11:00pm
In the evening, relax your aching muscles in Glenwood Springs Hot Spring Pool, the world's largest hot spring. While we believe this is a "tourist trap" it was nice to soak our aching muscles in the 105°F water of this steamy hot spring.
ACCOMMODATIONS
Location: 52039 Highway 6, Glenwood Springs
Rates:$50/night
---
ESTES PARK
4 hr from Glenwood Springs
COLORADO ROAD TRIP: DAY FOUR – SIX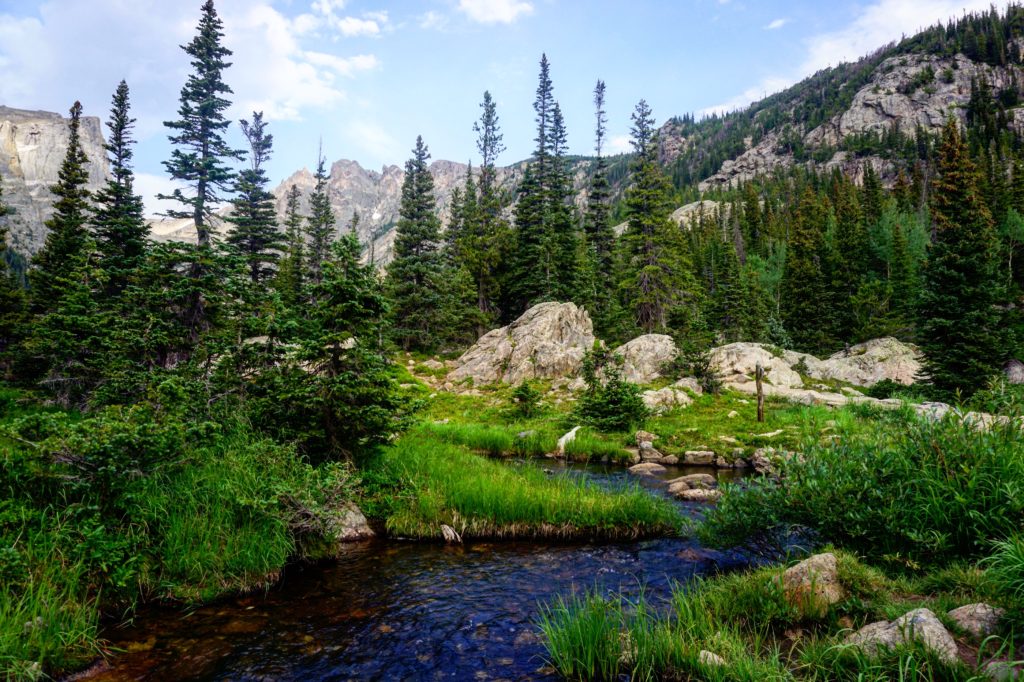 The Highlights
A trip to Estes Park wouldn't be complete without a day in Rocky Mountain National Park. Buy a round-trip ticket on the Estes Park Aerial Tramway to enjoy some of the amazing skyline views of the Rockies.
Looking for something spooky? Visit the notorious Stanley Hotel, best known for its role in The Shining.
You must grab a mug at The Wapiti Pub and enjoy some sweets at Estes Park Taffy Company.
Hours: 11:00am-9:00pm

Have some nice weather? Go trailing in a Jeep through scenic trails. 
Jeep rental from Backbone Adventures $200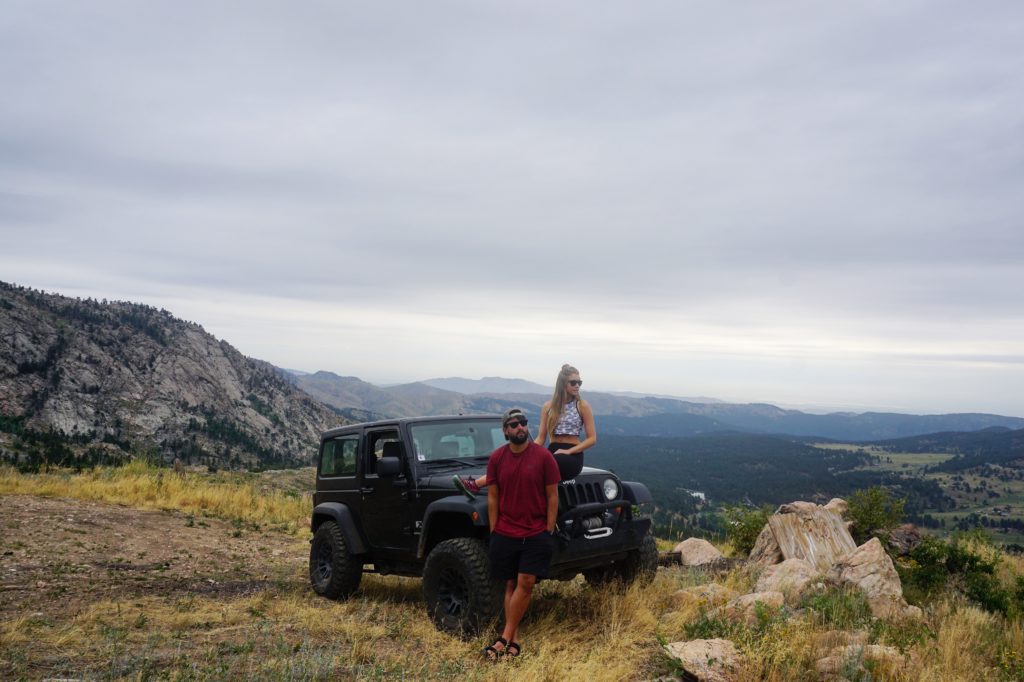 ACCOMMODATIONS
Peak to Peak Lodge
Location: 760 S St Vrain Ave
Rates: $90/night
---
BOULDER
1 hr from Estes Park
COLORADO ROAD TRIP: DAY SEVEN
The Highlights
Trek, hike, and climb the Flatirons. While there are a few different trailheads that can lead you to the Flatirons, we decided to park at the Gregory Canyon Trailhead to start our trek up the Flatirons. A half mile hike up (Baseline trail to Ski Jump trail to the Bluebell-Baird trail) takes you to the beginning of the Flatirons loop trail. The mile trail up to flatiron 1 and 2 is mild at the beginning and increases in grade as you continue up the trail.
For dinner, take a stop at The Sink, a funky family-owned restaurant was featured on Diners, Drive-ins, & Dives. Browse historic Pearl Street for some fun shopping
---
DENVER
30 min from Boulder
COLORADO ROAD TRIP: DAY SEVEN – EIGHT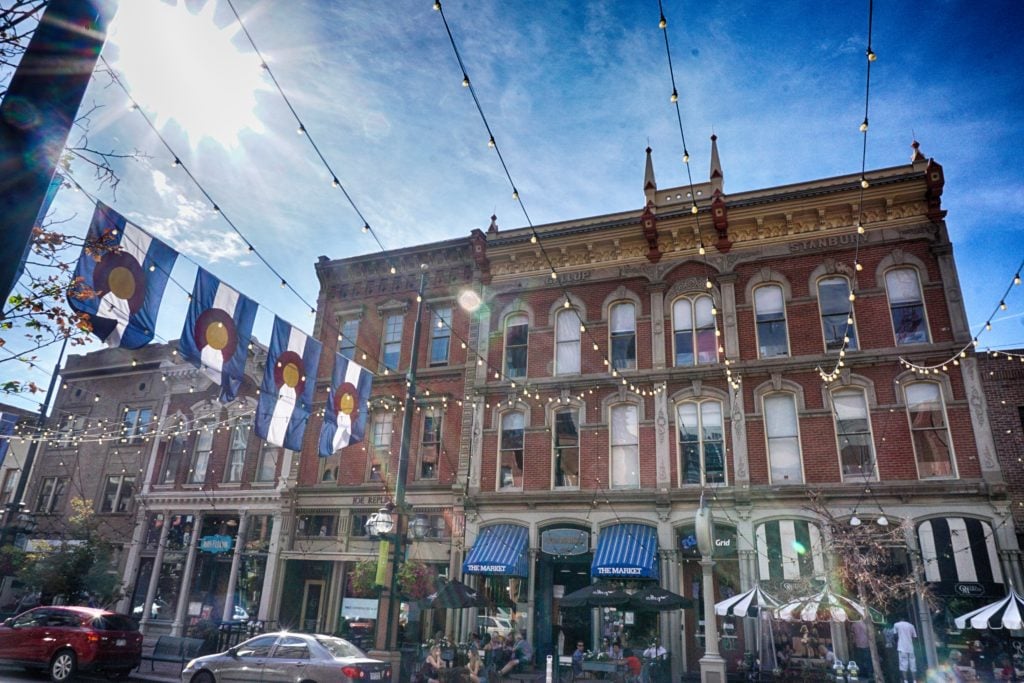 The Highlights
Start your day with brunch at Snooze where you can enjoy a pancake flight or eggs benedict anyway you like.
Location: 2262 Larimer St.
Hours: Sunday-Saturday: 6:30am-2:30pm
Visit the charming shopping and dining area of Larimer Square.
Feel the sugar rush with an experience at Voodoo Donut and Ice Cream Riot. Two quirky dessert shops that will make your taste buds spin.
Feel like a kid at The 1up Arcade Bar where you can play skeeball for 25 cents.
Bcycle: Rent a bike 24 hrs, rides for 30 min each doesn't incur extra charges
ACCOMMODATIONS
DoubleTree Denver Aurora
Location: 3696 E Iliff Pl, Aurora
Rates: $107/night
---
What is your first stop on your Colorado road trip?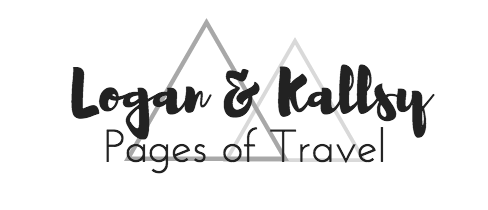 Like this post? Click and save for later!