While Logan was in Optometry School and I was making a teacher's salary, we didn't have much wiggle room in our budget. But having limited finances didn't stop us, nor should it stop you, from having new amazing adventures.  Many aspects of travel can be either budget savers or budget busters. Here are some of our tips in order to be budget savvy while traveling the United States and other countries.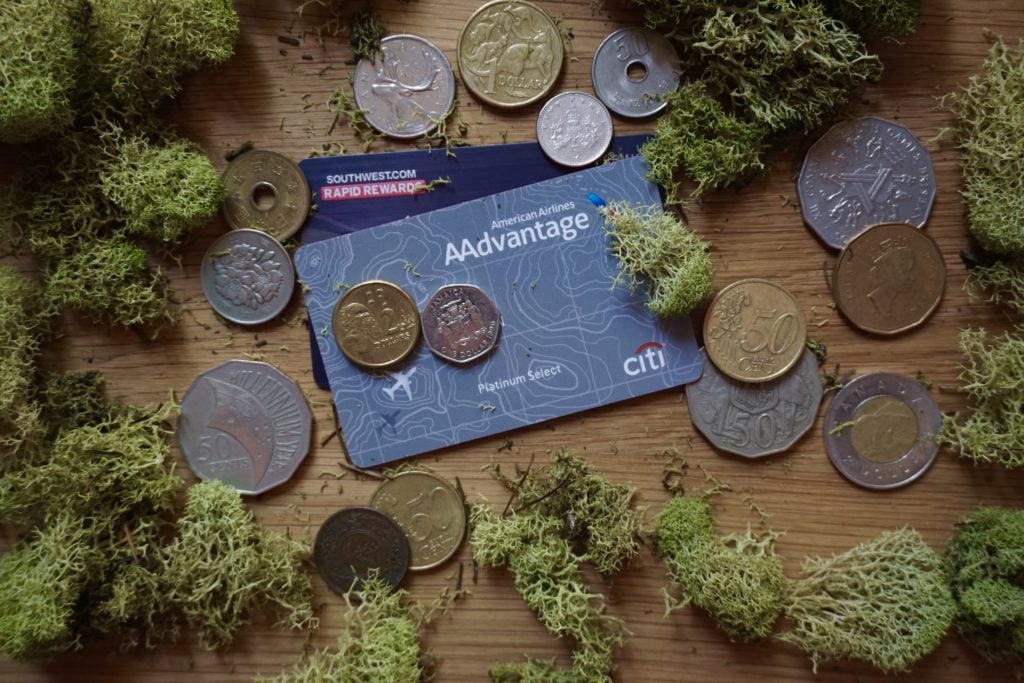 ---
Open an airline credit card
I know, I know, credit cards are scary. But we adore my Southwest Credit Card because it gave me two round-trip flights just for signing up and each year I receive 6,000 bonus points which are equal to a one-way flight! Let me break this down a little more… when Logan and I went to Florida and Jamaica for our honeymoon we had three flights costing around $150 each. So $150 x 3 flights x 2 people= $900. However, because I used my Southwest points, these flights were FREE. Needless to say, airline credit cards can give you some serious perks when used correctly.
---
Logan and I swear by TripAdvisor for advice on local restaurants, hotels, sightseeing suggestions, and so much more. TripAdvisor also will compare the prices of different hotels, flights, and vacation rentals while you are looking up the opinions of other travelers. If you're looking for a "one-stop-shop" for travel ideas look no further!
---
This site quickly identifies route options to easily compare costs, time, and ease of access. Overall it's an awesome way to plan quickly and easily!
---
Skyscanner opens the doors to the many possibilities of travel, including an open search capability. No weekend plans? Enter 'Everywhere' and see what your next destinations hold! I looked at our Japan flights for months and finally found the best way to get there in the most affordable way. Remember those Southwest points I was talking about? Well, I realized that I could book our flights from St. Louis to Los Angeles with my Southwest points, then book our flight from Los Angeles to our first destination in Japan on Kayak. This saved us roughly $400 for each ticket.
---
Airbnb and BedandBreakfast.com
Airbnb is a wonderful website that allows people from all over the world to "rent" their home as a vacation rental at various different price points. BedandBreakfast.com is another site that helps you find terrific B&B's all over the globe for a low cost!
---
Don't forget about membership discounts
If you do not have a Costco or Sam's Club membership you should look into getting one. Logan and I have found that they are so much more than grocery shopping. Both of these wholesale clubs offer a variety of travel packages for an incredible price. We also have found that our AAA membership is much more than just roadside assistance, it has provided us with many discounts on airline tickets, car rentals, and restaurants.
---
Don't fear Groupon and LivingSocial
These two sites often have getaways at a very reasonable cost and often have another discount on top of that already amazing deal! I would encourage you to check both of these sites out to look for hotel rooms in major cities, all-inclusive vacations, or to find a charming bed and breakfast.
---
Talk to locals
While we were in Jamaica we stayed at a Sandals resort. Although Sandals has many unique excursions, we found a place on TripAdvisor that we really wanted to visit called The Blue Hole. So, being the risk-takers we are, we decided to hire a private driver to pick us up at our resort and take us to this local hot spot. It was breathtakingly beautiful and a significant highlight of our honeymoon.
---
Check out this post if you're looking for more websites to utilize for trip planning. There are so many simple ways to save money to travel! Who knows- with patience, time, and preparation you might be able to afford to travel the world!
---
What are some of your tips to save money while traveling?